A Creator's Guide to Google's Search Ranking System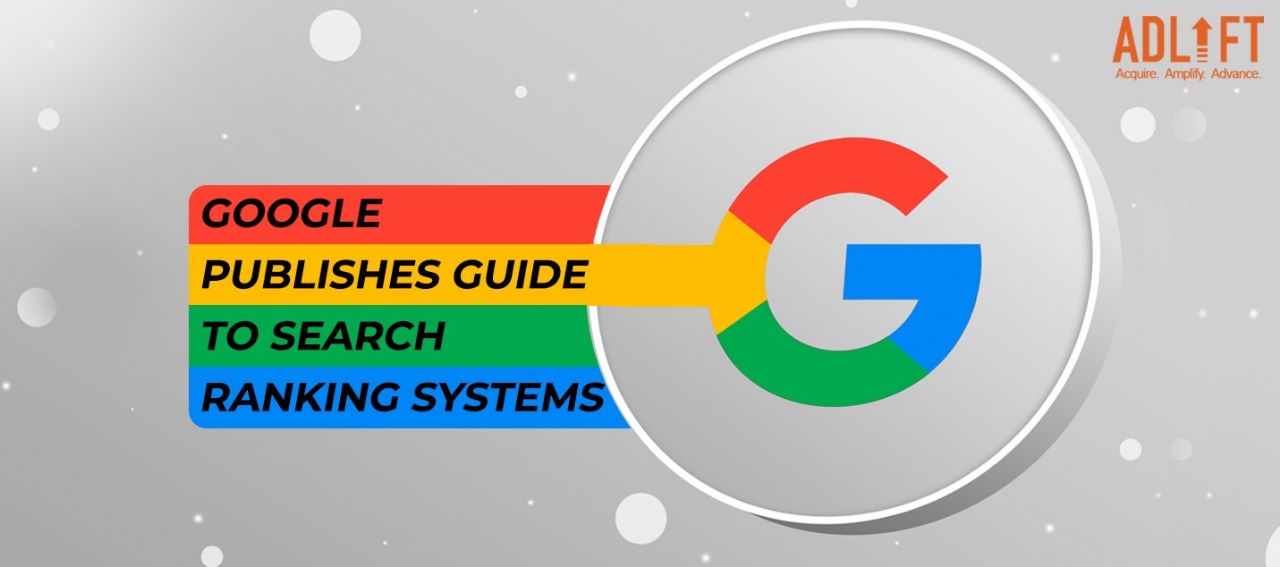 Staying up to date with Google's constantly changing systems and algorithms can become quite a task for many. And to help with that, Google has released a new centralized page to make it easier for creators, and everyone else, to learn about their automated ranking systems and how they operate.
The page will help creators, and everyone else, to stay updated with how these systems work and when they are being updated. The guide would also help stay on top of which systems are now retired.
Additionally, Google also introduced new terminology that distinguishes between rating 'techniques' and rating 'updates'.
Current Google Ranking Systems
The current ranking algorithms used by Google are listed below in alphabetical order.
BERT
BERT, or Bidirectional Encoder Representations from Transformers, is an AI system that enables Google to comprehend the numerous ways that word pairings can convey meaning and purpose.
Crisis Information Systems
When a crisis occurs, Google has systems in place to deliver specific sets of information, such as SOS warnings when looking up natural disasters.
Deduplication Systems
To eliminate useless duplication, Google only displays the most pertinent results. Featured snippets also go through the deduplication process. Google does not repeat a web page listing that has been raised to a highlighted snippet later on the first page of results.
Exact Match Domain System
The words in domain names are one of several indicators that Google's ranking algorithms take into account when determining whether the content is pertinent to a search. The Google match domain algorithm, however, makes sure they do not overvalue information housed under related domain names.
Freshness Systems
In order to display more recent content for queries where it is expected, Google has put in place a number of "query deserves freshness" algorithms. For instance, if someone is looking for a recently released movie, they are more likely to prefer current reviews than earlier ones from before the film's development.
Helpful Content System
Instead of content created simply to increase search engine traffic, Google's helpful content strategy is aimed at ensuring that more users see original, helpful content written by and for people, in search results.
Link Analysis Systems and PageRank
In order to assess what pages are about and which would be the most useful in answering a query, Google uses a variety of systems that understand how pages link to one another. One of them is PageRank, a ranking system that has been used since Google initially debuted.
These algorithms examine the connections between pages to determine what they are about, and which ones could be the most helpful in responding to a search.
Local News Systems
When appropriate, Google has systems in place to locate and display local news sources, such as through our "Top articles" and "Local news" services.
MUM
An artificial intelligence (AI) system called Multitask Unified Model (MUM) is able to both comprehend and produce language. Instead of being utilized for the overall ranking, it is used to enhance featured snippet callouts.
Neural Matching
It is an AI tool that aids Google in matching together conceptual representations found in queries with web pages.
Original Content Systems
A way to make sure Google prioritizes original content over that which is merely cited in search results, including original reporting.
Removal-based Demotion Systems
They are systems that demote websites when they get a large number of requests to remove content.
Page Experience System
A system that evaluates several factors to determine whether a webpage offers a positive user experience is known as a page experience system.
Passage Ranking System
In order to better comprehend how relevant a website is to a search; Google utilizes an AI algorithm called the "passage rating system" to identify certain sections or "passages" of a web page.
Product Reviews System
It is a system that rewards original research and high-caliber reviews of products provided by knowledgeable authors.
RankBrain
It is an AI program that aids Google in comprehending the connections between concepts and words. It also enables Google to return results that do not exactly match the search words.
Reliable Information Systems
Google uses a variety of methods to display trustworthy information, including elevating authoritative pages, demoting inferior content, and rewarding superior quality journalism.
Site Diversity System
The system keeps Google from displaying more than two listings for the same website in the top results.
Spam Detection Systems
It is a mechanism for handling material and actions that contravene Google's spam standards.
Retired Google Ranking Systems
Some of the old ranking systems that have either been removed or merged into other systems include:
Hummingbird
Mobile-friendly ranking system
Page speed system
Panda system
Penguin system
Secure site system
Bottom Line:
This comprehensive list can be quite useful for figuring out which ranking systems are still in use and which ones have been done away with. Additionally, understanding each system's application, how Google defines it, and what it means for Search Results would also be made easier by this list. So, if you are a creator, we suggest you get on your system and learn more about Google's notable systems.
Other Google updates:
Google Search ranking algorithm Update October 2022
Google October 2022 Spam Update
Google September 2022 Product Review update
Get
in Touch
Contact AdLift for a 360-degree marketing plan