Content marketing services
that align
with your customer journey
Bill Gates' famous quote from 1996 'Content is King' rings true today more than ever! And if content is king then Content Marketing is the King of Kings. At AdLift we provide niche Content Marketing services that convert. We are an award-winning Content Marketing Agency that is riding the global digital shift that is taking place in digital content consumption. What makes us the top digital Content Marketing agency in India? Our team of industry experts that develop content strategy that is completely aligned with your customer journey.
Our award-winning Content Marketing Strategy:

ContentLift®- Intelligent Content Marketing Platform
Award-winning content creators create over 5000 blog posts every month with our proprietary ContentLift® platform.

Increased Funnel Performance
Our in-depth, engaging, and captivating content captures audience attention at all stages of the conversion funnel.

Content Analytics and Reporting
We use the latest tools to dissect and analyse content providing regular reports that measure performance.

Expert Content Strategy
We create highly customised content strategy that aligns with your brand goals and audience.

SEO Dominance
We create SEO optimised content that ranks high on search engine result pages. Our people-first, rich

Influencer Marketing
We distribute carefully created content via the right influencers at the right time on the right platform.
As a B2B Content Marketing Agency, we devise a sustainable content strategy that drives demand, creates brand awareness, and most importantly, builds trust with your potential customers.
Content Marketing
Services We Offer:
At AdLift we offer a wide range of content marketing services to help businesses establish a strong online presence, attract more customers, and drive revenue growth. From website and product content to blog writing, eBooks, and white papers, infographics, video production, and guides, AdLift offers a comprehensive suite of services that are tailored to the specific needs of our clients.

Website/Product Content
We offer website/product content services that are tailored to the specific needs of

Blog Content Creation
Our blog writing services provide regular, high-quality SEO content writing that are

eBooks and Whitepapers
We create persuasive and factual eBooks and whitepapers that showcase your brands

Infographics & Asset Design
We use visually appealing infographics and asset design to convert complex information

Video Content Production
Our video content production services cater to the growing demand for video content. We

Online Guides
Our online guides are designed to help your customers follow easy step-by-step instructions
Content Marketing Case Studies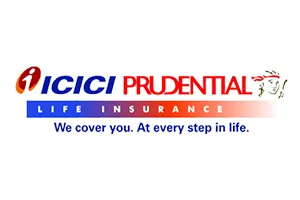 ICICI Prudential
388%
Increase in Keywords in the Top 5 Positions on Google Vega
582%
Increase in Keywords in Top 5 Positions on Google
View more

Content
marketing tools
we thrive on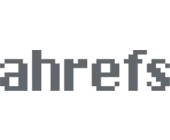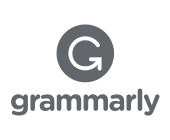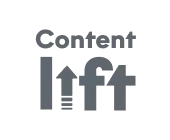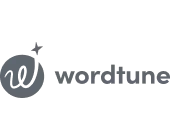 Client Speak
Vaibhav Kumar
Vice President & Head
eCommerce & Digital Marketing, Max Life Insurance
SEO and content marketing are not a performance matrix but pride at Max Life Insurance. We put a lot of effort into keeping ourselves on top. With a partner like AdLift who helped us immensely in both strategic thinking as well as execution support.
Subish Sudhakaran
Head of Brand Ecommerce at Titan's Watches Division
Titan
The validation we receive from our clients fuels us and drives us to create campaigns that deliver results. Thank you, Subish Sudhakaran, (Head of Brand Ecommerce at Titan's Watches Division), for placing your trust in AdLift to take your brand to new digital heights it deserves. ​
Ruchika Gupta
Chief Marketing Officer
Luminous India
There are numerous award winning campaigns that we have worked together. I would like to thank AdLift for strategizing these campaigns flawlessly and helped Luminous India in positioning its product the way we wanted.
Sampurna Rakshit
Marketing Head
Mia by Tanishq
AdLift is like an extension of the in-house marketing team," – says Sampurna Rakshit, Marketing Head, Mia by Tanishq. There can be no higher praise than when your client feels you are part of their team! Thank you, Sampurna, here's to disrupting the digital space with some knockout campaigns!
Pinaki Chakraborty
Global Head – SEO
Schneider Electric
Implementing typical SEO and content strategy at multi - regional Schneider Electric platform is a bit challenging when we have many websites across multiple countries. Consistency and translation plays a prominent role here to give the best local user experience keeping our global essence integral. This is where AdLift came into picture and helped Schneider Electric not only in increase our SEO visibility but they successfully up our ranking and traffic overall which is a big positive for the company upped our ranking.
Rakesh Wadhwa
CMO, EVP
Startegy & Retail Assurance Future Generali India Life Insurance
We've been working with AdLift for 3 years and it's been nothing short of fantastic! We've grown 165% with new unique users growing upwards of 250%. In addition, they have played a significant role in evangelizing the importance of SEO across the organization.
Saurabh Gupta
Chief Information Officer
Kent RO Systems Ltd.
AdLift's understanding of technical SEO and content marketing clearly differentiates them from the myriad SEO/SEM agencies. Their data driven approach to Social just downright works
Vishal Makhija
Product Manager
EChannel at ICICI Lombard
This is a quick, effective team that really cares for their client's success. AdLift always comes up with solutions keeping in mind our business objectives. They have been an integral part of transforming our Google Local Business listings into a vital part of our sales efforts.
Saranjeet Singh
DVP: E-commerce
Bharti AXA Life
AdLift has empowered us to experiment with new ideas, opening us up to more business. They are a bunch of enthusiastic, diligent, and highly responsive people, so we never had to micromanage. Their results are spectacular! They helped us scale up content creation from 24 to 200+ blog posts in 3 months and introduced interactive content through infographics that have been working exceptionally well for us.
Mayur Pathak
Manager - Marketing and Omnichannel
Titan Eyeplus
Working with AdLift has proved to be a significant growth driver for us. Their team is result-oriented and has worked efficiently in increasing our non-branded impressions by a huge 196% and non-branded clicks by 128% compared to 2020! This sky-rocketed our organic traffic on the website from 45% to 65%. We are confident in our partnership and AdLift's commitment towards our brand's business goals. It clearly turned out to be one of the best decisions we made for our digital business and we are excited to continue to grow with them.
Get
in Touch
Contact AdLift for a 360-degree marketing plan
FAQs
Content marketing or inbound marketing is a marketing strategy used to attract, engage, and retain an audience by creating and sharing relevant blog posts, videos, podcasts, and other media. This approach establishes expertise, promotes brand awareness, and keeps your business top of mind of your target audience.
Ans: Content is King! It is a great tool that helps you get your audience's attention. At AdLift, here is what we focus on for a great content marketing strategy: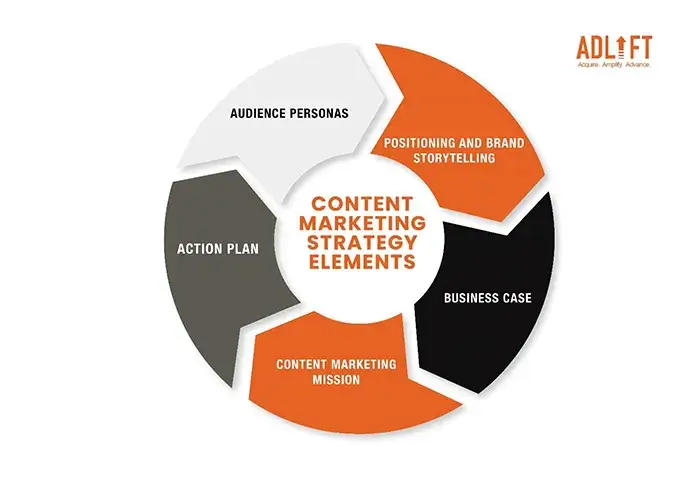 Written material ( in the form of blog posts, eBooks, white papers, etc), graphics, videos and any type of readable or consumable asset is called content.
A great content marketing company (like AdLift!) will offer the following services:
Online content marketing strategy creation
Audience analysis
Content creation (includes blog posts, podcasts, videos, eBooks, brochures, newsletters etc)
Content publication and distribution
Content analysis
Creating relevant content that ranks
A content marketing agency takes care of several tasks, including developing a content strategy, producing content, promoting, or distributing content and measuring content performance.
Consistent, high-quality, and engaging content impacts audience decision-making more than any other technique. Sustained content marketing ensures audience retention, raises brand awareness, generates leads, and increases conversions, generates industry authority, creates higher SERP rankings and creates loyal brand advocates! You don't need more reasons to consider content marketing for your brand, do you?
A Digital Content Marketing Agency like AdLift will help your business grow by creating a long-term strategy, producing high quality content, distributing content on relevant channels and eventually measuring performance to ensure that your content and strategy is achieving its goals. So, look no further and hire the top digital marketing agency today.