Performance
marketing that's
profitable
We help you manage your SEM campaign more efficiently and effectively.
On average, 41% of clicks go to the top 3 paid ads on the search results page.

51% of searches are longer than 4 words.

95.3% of clicks go to the top 4 results.
Mobile accounts for nearly 80% of time spent on social media networks.

Ad spend on social media is on pace to outgrow TV ad spend for the first time.

73.4% of users follow a brand because they're interested in the product or service.
We are Paid
Media experts

Reaching your target audience
Intricate audience segmentation to maximize conversion volume while minimizing conversion cost.

Co-Optimization analysis
Develop synergies across SEO and PPC campaigns to eliminate cannibalization.

Decide with Data
Let data guide your marketing strategy. We regularly monitor and manage campaigns to maximize ROAS.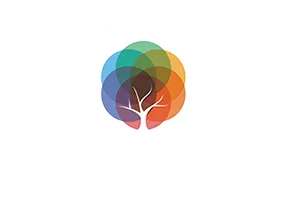 BML
24%
Reduction in Cost per Lead and 32% Increase in Conversions Unilodgers
6.4X
Increase in sales with Facebook direct response campaigns Vega
278%
Increase in Brand Visibility and 78% Increase in Video Views UPES
46%
Reduction in Cost per Lead and 82% Increase in Conversion Rate Andamen
63%
Reduction in CPA and 196% Increase in ROAS Nicobar
171%
Increase in Paid Media Transactions at -33% Reduction in Cost/Conversion. 23%
Decrease in CPCs and 32% Increase in Conversions
View more

Paid media tools
we thrive on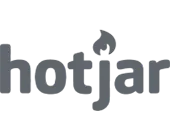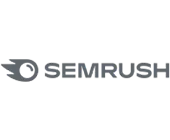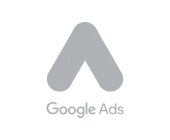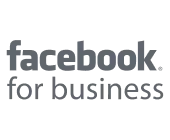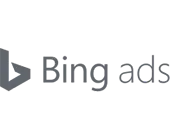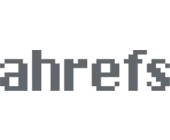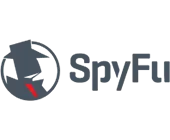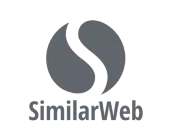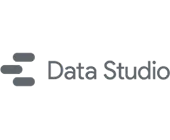 Client Speak
Vaibhav Kumar
Vice President & Head
eCommerce & Digital Marketing, Max Life Insurance
SEO and content marketing are not a performance matrix but pride at Max Life Insurance. We put a lot of effort into keeping ourselves on top. With a partner like AdLift who helped us immensely in both strategic thinking as well as execution support.
Subish Sudhakaran
Head of Brand Ecommerce at Titan's Watches Division
Titan
The validation we receive from our clients fuels us and drives us to create campaigns that deliver results. Thank you, Subish Sudhakaran, (Head of Brand Ecommerce at Titan's Watches Division), for placing your trust in AdLift to take your brand to new digital heights it deserves. ​
Ruchika Gupta
Chief Marketing Officer
Luminous India
There are numerous award winning campaigns that we have worked together. I would like to thank AdLift for strategizing these campaigns flawlessly and helped Luminous India in positioning its product the way we wanted.
Sampurna Rakshit
Marketing Head
Mia by Tanishq
AdLift is like an extension of the in-house marketing team," – says Sampurna Rakshit, Marketing Head, Mia by Tanishq. There can be no higher praise than when your client feels you are part of their team! Thank you, Sampurna, here's to disrupting the digital space with some knockout campaigns!
Pinaki Chakraborty
Global Head – SEO
Schneider Electric
Implementing typical SEO and content strategy at multi - regional Schneider Electric platform is a bit challenging when we have many websites across multiple countries. Consistency and translation plays a prominent role here to give the best local user experience keeping our global essence integral. This is where AdLift came into picture and helped Schneider Electric not only in increase our SEO visibility but they successfully up our ranking and traffic overall which is a big positive for the company upped our ranking.
Rakesh Wadhwa
CMO, EVP
Startegy & Retail Assurance Future Generali India Life Insurance
We've been working with AdLift for 3 years and it's been nothing short of fantastic! We've grown 165% with new unique users growing upwards of 250%. In addition, they have played a significant role in evangelizing the importance of SEO across the organization.
Saurabh Gupta
Chief Information Officer
Kent RO Systems Ltd.
AdLift's understanding of technical SEO and content marketing clearly differentiates them from the myriad SEO/SEM agencies. Their data driven approach to Social just downright works
Vishal Makhija
Product Manager
EChannel at ICICI Lombard
This is a quick, effective team that really cares for their client's success. AdLift always comes up with solutions keeping in mind our business objectives. They have been an integral part of transforming our Google Local Business listings into a vital part of our sales efforts.
Ariba Hussain
AM-Digital Marketing
Genesis Global School
Great experience working with AdLift. The results speak for themselves. In 2021, we achieved 8M impressions with CTR 2.69% and 0.24M clicks with CPC of INR 16.36. In the same year, we achieved 4894 conversions with approximate 50% quality leads. That's phenomenal.
Get
in Touch
Contact AdLift for a 360-degree marketing plan
FAQs
Paid media is a form of digital marketing that includes sponsored content to promote a brand's products or services. It is a part of marketing that required the purchase of ad space to promote a brand to a larger audience. Paid media is part of a brand's strategy to increase traffic, sales, and conversions through clicks with the ultimate goal of increasing revenue
PPC or pay-per-click is a type of digital marketing which involves advertisers paying a fee each time one of their ads is clicked. Simply, you only pay for advertising if your ad is clicked on. In addition to driving organic website visits, it is a method of buying visits to your website.
You honestly do not need to look any further than the page you are already on. But if you must know, these are the qualities a top paid media marketing agency in India should possess:
Alignment to your goals

: Primarily, you need to ensure that an agency's inbound strategies align with yours and understands digital marketing holistically. By this we mean, marketing campaigns and ads should work in sync with content marketing efforts like blogging, email campaigns, content offers, and website strategies.

Expertise

: Its kind of obvious, we know. But we can't emphasise enough the importance of a solid team of experts who have had experience in running successful campaigns. How do you find out? Ask for testimonials and case studies.

Social Media Knowledge

: With over 58.8% of the global population on social media, your agency better have in depth and updated knowledge on how to leverage social media for your brand.

Transparency

: You need to be kept in the loop every step of the way. Whether its ad spends or any other development pertaining to your account – honesty and transparency are bare minimum of what you should expect from your paid media marketing agency.
To be honest, paid media channels vary according to the category, marketing challenges and target group among other factors. Here's an example for better clarity:
For B2C, with the end objective of getting maximum transactions, the best paid media channels would be Google Search, Shopping, Display, YouTube, Discovery, Facebook, Instagram where most of the users inclined towards making a purchase.
However, if the focus is on B2B and the end objective is to generate leads then the best paid media channels would be Google search, LinkedIn, Twitter, Affiliates etc. However, paid media channel selection will vary from brand to brand. An experienced performance marketing agency will be able to discern which channel is ideal for your as per the brand category and objective.
Paid media can be an effective opportunity to expand your brand reach, get more clicks, and generate more traffic. Through paid media, you're able to connect with audiences that might not have reached otherwise