Social
Media that drives
brand success
We build your brand by scaling engagement which makes your brand more likable and profitable on social media.
We drive engagement by curating content that cuts through, crafting creatives that captivate, running relevant ads and offering a great UX experience.
We make your brand appealing to the audience by focusing on design aesthetics and building creatives that are bound to perform.
We help achieve desired results and make it easier to track performance by sharing detailed and timely reports.
Build a vibrant presence for your brand across several social media platforms with social media marketing. Apart from captivating the right audience, it also effectively amplifies your brand's message across channels.
AdLift, with its unique blend of creativity and genius, helps grow and sustain brand awareness. How? Well, we are creative marketing experts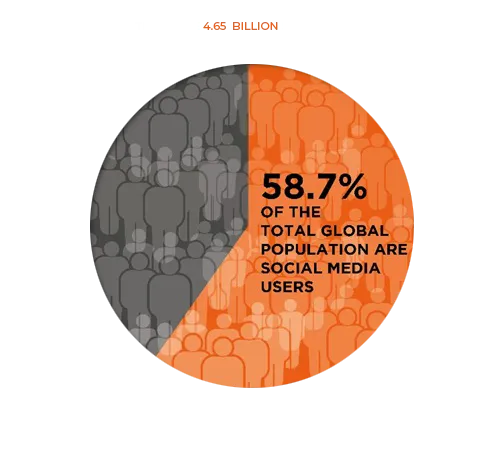 We are Creative
Marketing experts

Social media audit
We dive deep into your brand's current performance on social media and provide performance benchmarks compared to competitors, audience insights and creative strategy that drives business goals.

Social media management
We mange your brands social media channels by creating custom monthly content calendars, driving engagement with bespoke creatives and analyzing effectiveness with performance reports.

Social media ads
We create social media ads that convert. We craft the right message and deploy impactful creatives to lower traffic cost and increase CTR.
Why AdLift?
AdLift is a strategically driven, creatively led social media agency. We take pride in having more than a decade of experience in social media marketing and a squad of social media masters. We offer an edge in social media advertising by developing a clear understanding of customer requirements, creating a compelling brand story, and continuously tracking results.Our social media industry experts take a deep dive into understanding your brand, its values, and audiences and then develop a carefully curated social strategy that is result oriented. Our knockout creatives, moment marketing and catchy copy that converts are sure to get your brand to cut through the noise and competition. That's what happens when you partner with the best creative and social media marketing agency in the country.
Some of our award-winning case studies to give you a little peek into our genius! PayU
123%
Increase in Organic Followers and 62% Increase in Organic Engagement Rate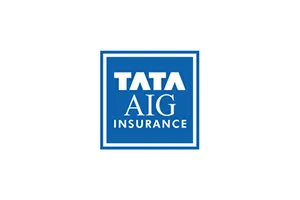 Tata AIG
82%
Y/Y Increase in Search Leads Jaquar
642%
Y/Y Increase in Leads from Social Media Platforms
View more

Awards
Indian Television Loreal Paris 3rd edition of Wonder Women 2023
Juhi Sharma, Head, Content Writing, AdLift recognised as an Emerging Leader
Agency Reporters Front Benchers 2023
Won 3 Gold, 1 Silver and 1 Bronze across various categories
The Great Indian BFSI Awards 2023
Won The Great Indian BFSI SEO Agency of the Year, The Great Indian BFSI ROI Driven Agency of the Year, and The Great Indian BFSI Search Engine Optimization Award -Banking.
E4M IDMA Awards 2022
Best SEO for Website and Universal Search Ranking and SEM strategy - Mia by Tanishq - GOLD
Agency Reporter STAKES PR & Communications Excellence Awards 2022
Corporate Communications Professional of the Year - Vivek Sharma
12th ACEF Global Customer Engagement Awards 2023
Won 3 Gold Awards for Innovation, Creative and Paid Search Campaign
IAMAI India Digital Awards 2023
Won Gold Award for Best SEO campaign - LG Electronics
Social Samosa AgencyCon
Won 5 Awards for Best Agency of the Year, Monumental Agency of the year, SEO Agency of the Year, Performance Marketing Agency of the Year and BD Professional of the Year - Neha Pandey Head BD and Partnerships
Inkspell India Content Leadership Awards 2022
Won 5 Gold Awards across various categories including Top Content Agency
Agency Reporter's India's fastest Growing Digital Agencies 2023
Won Awards across 7 Categories ( 5 Gold, 1 Silver and 1 Bronze )
DIGIXX Summit & Awards 2023
Won 3 Gold Awards across Performance Marketing, Search Marketing and E-commerce Categories.
Adgully Women Disruptor 2022
3 awards received by AdLift's Women Power
Social Samosa SuperWomen 2022
Prerna Sood, Content Head, AdLift felicitated with an award here
Agency Reporter India's Fastest Growing Digital Agencies 2022
Won 4 Golds, 1 Silver and 1 Bronze. Highest tally amongst others
AdgullyDigixxAwards 2022
Won 7 Gold and 1 Bronze
Agency Reporter SHE Awards 2022
Women Vertical heads from 3 departments won here
Inkspell Unlock Awards 2022
Won 4 Golds here under different categories
Adgully Leader 2.0
Received six recognitions across categories (4 Gold, 1 Silver, 1 Bronze)
India's Fastest Growing Digital Agencies
Won 5 titles at Adgully Leader 2.0 across verticals.
E4M IDMA 2021
Won a Silver for Titan Eye Plus in SEARCH and PPC CAMPAIGNS category
Inkspell India Content Leadership Awards 2021
Won Gold in Best Content for Luminous India in a Search Marketing campaign category
E4M Maddies 2021
Won Silver in Most Effective Search Campaign category for Luminous India
Agency Reporter Front Benchers Awards 2021
Won 8 Awards Across Search, Content Marketing And Social.
Afaqs MARKETERS' EXCELLENCE AWARDS 2021
Won Two Awards Across Search And Social
IAMAI India Digital Awards 2021
Won 2 Awards In SEO
Adgully Digixx Awards 2021
Won 15 Awards Across Content Marketing, Performance Marketing, Social And Search Including Agency Of The Year Awards 2021
DIGIMARCOM Leadership Summit and Awards 2021
Won 5 Awards Across Search And Content Marketing
Driver of Digital Awards 2021
Won 3 Awards Across Search And Social
E4M Maddies 2020
Gold for Best Use of Integrated Payment/Mobile Wallet Solutions - PayU
AFAQS Digies 2020
Won 2 Awards In Search Category
E4M IDMA 2020
Won 2 Awards In Search Category
Inkspell Decade Awards 2020
Best Moment Marketing Campaign of the Decade - Jaquar
ACEF Global Customer Engagement awards 2020
Won 2 Awards Across Social
Social Samosa AgencyCon 2020
Monumental Agency of the Year including 5 awards across categories – performance marketing, content marketing and SEO
Adgully Digixx 2020
Won 5 Awards Across Content Marketing And Search
ET Brand Equity Digiplus Awards 2020
Best use of search marketing/paid search campaign – Max Life Insurance
ET Spott Awards 2019
Best Performance Marketing Campaign - Fortis Healthcare Limited
India Content Leadership Awards 2019
Best Content in a Performance - Driven Digital Campaign for Kent CamEye
ET iStream Congress Awards 2019
Best Performance Marketing Campaign - Fortis Healthcare Limited
Digital Industry Awards 2017
Gold for Digital Excellence in Education for client Aakash Institute at CDO
Digital Industry Awards 2017
Gold for Best Content-Driven Digital Marketing Campaign for ICICI Lombard at CDO Converge
Masters of Modern Marketing Awards 2017
Gold for Best Engaging Content in an Integrated Campaign at MCube
Masters of Modern Marketing Awards 2017
Gold for Best Engagement in Social Media Campaign for Aakash Institute at MCube
Social media tools
we thrive on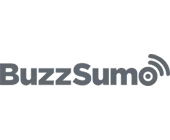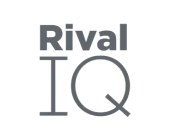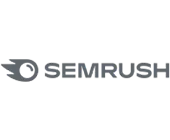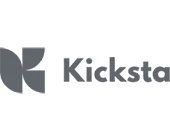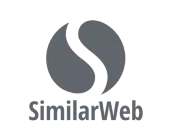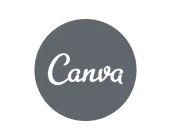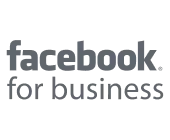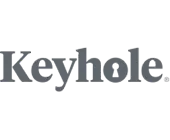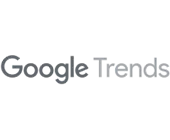 Client Speak
Vaibhav Kumar
Vice President & Head
eCommerce & Digital Marketing, Max Life Insurance
SEO and content marketing are not a performance matrix but pride at Max Life Insurance. We put a lot of effort into keeping ourselves on top. With a partner like AdLift who helped us immensely in both strategic thinking as well as execution support.
Subish Sudhakaran
Head of Brand Ecommerce at Titan's Watches Division
Titan
The validation we receive from our clients fuels us and drives us to create campaigns that deliver results. Thank you, Subish Sudhakaran, (Head of Brand Ecommerce at Titan's Watches Division), for placing your trust in AdLift to take your brand to new digital heights it deserves. ​
Ruchika Gupta
Chief Marketing Officer
Luminous India
There are numerous award winning campaigns that we have worked together. I would like to thank AdLift for strategizing these campaigns flawlessly and helped Luminous India in positioning its product the way we wanted.
Sampurna Rakshit
Marketing Head
Mia by Tanishq
AdLift is like an extension of the in-house marketing team," – says Sampurna Rakshit, Marketing Head, Mia by Tanishq. There can be no higher praise than when your client feels you are part of their team! Thank you, Sampurna, here's to disrupting the digital space with some knockout campaigns!
Pinaki Chakraborty
Global Head – SEO
Schneider Electric
Implementing typical SEO and content strategy at multi - regional Schneider Electric platform is a bit challenging when we have many websites across multiple countries. Consistency and translation plays a prominent role here to give the best local user experience keeping our global essence integral. This is where AdLift came into picture and helped Schneider Electric not only in increase our SEO visibility but they successfully up our ranking and traffic overall which is a big positive for the company upped our ranking.
Rakesh Wadhwa
CMO, EVP
Startegy & Retail Assurance Future Generali India Life Insurance
We've been working with AdLift for 3 years and it's been nothing short of fantastic! We've grown 165% with new unique users growing upwards of 250%. In addition, they have played a significant role in evangelizing the importance of SEO across the organization.
Saurabh Gupta
Chief Information Officer
Kent RO Systems Ltd.
AdLift's understanding of technical SEO and content marketing clearly differentiates them from the myriad SEO/SEM agencies. Their data driven approach to Social just downright works
Vishal Makhija
Product Manager
EChannel at ICICI Lombard
This is a quick, effective team that really cares for their client's success. AdLift always comes up with solutions keeping in mind our business objectives. They have been an integral part of transforming our Google Local Business listings into a vital part of our sales efforts.
Get
in Touch
Contact AdLift for a 360-degree marketing plan
FAQs
Ans: Social media marketing is a form of digital marketing that leverages the power of social media networks to achieve your marketing and branding goals.
Social media marketing also includes paid social media advertising, where you can pay to have your business appear in front of large volumes of highly targeted users.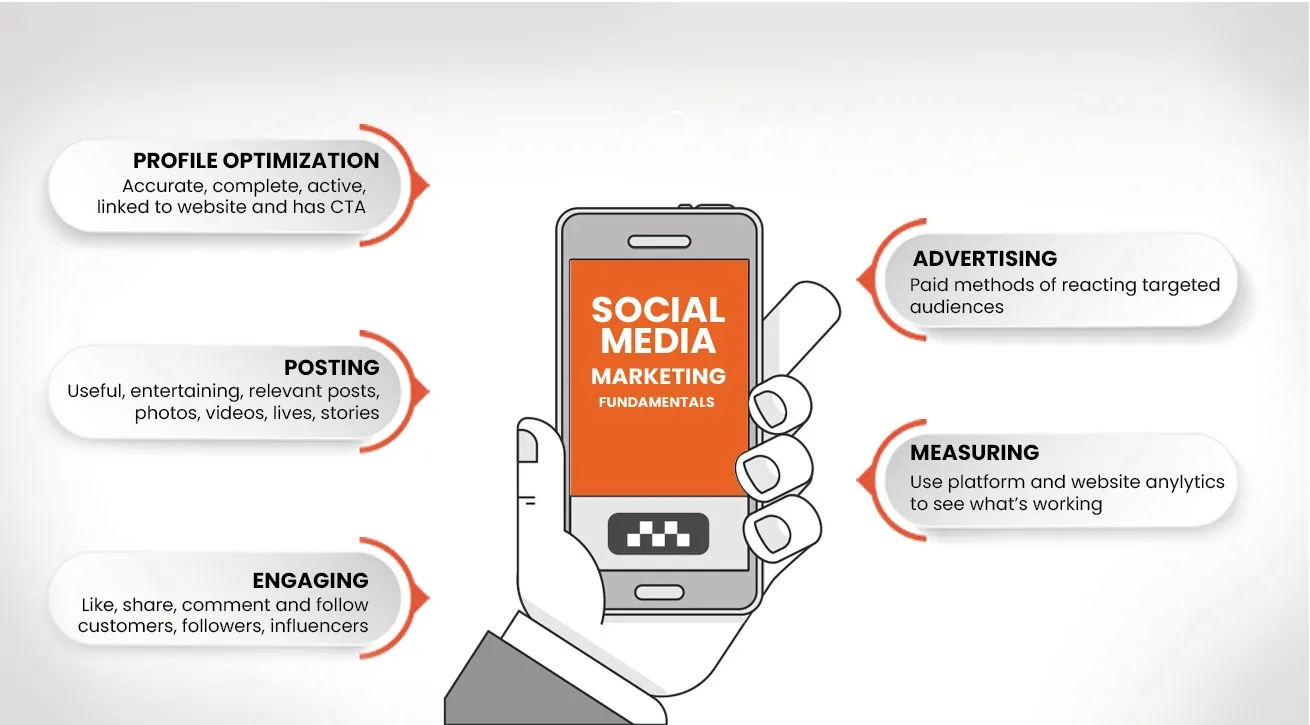 Ans: Our Social media marketing experts determine and analyze your niche market to understand your target customers' online behavior and craft relevant content and ads that address their needs. A good Social media marketing agency will always be on the ball and will adapt and progress according to the latest algorithms and changes.Here are some benefits of hiring a Social Media Marketing agency:
Enhanced online exposure
High Search Rankings
Specific Audience Targeting
Improved Customer Reach
Complete Brand Control
Enhanced Customer Trust
Multiple Marketing Options
Increased Profitability
Are you still sitting on the fence about hiring a Social media marketing agency for your brand? We'll setting as well as a very specific plan how you want to project your brand. Once that is sorted, you just need some great content and tons of creativity and you are set! A little too much DIY? Well, that's what a social media marketing agency will do for you. A social media marketing agency has an arsenal of experts and strategies that can do all this and more for your brand. Apart from great ROI, here's what you get when you hire a social media marketing agency:
A professional team of experts

: An average Social Media Marketing team consists of a Social Media account manager, Paid social media manager, Social media strategist, a copywriter, a videographer, a graphic designer!

Carefully curated content

: A social media marketing agency will study your brand in depth, understand your niche, crawl through data, define your audience and then create relevant content accordingly

Social Media Audit

: A agency will deep dive into your brands current performance benchmarks compared to competitors, audience insights and creative strategy and drive your business goals

Social Media Management

: Through custom monthly content calendars, an agency will drive engagement with knock-out creatives coupled with performance reports that analyse their effectiveness
If you still feel you have a handle on this and can DIY – go for it! But if its all sounding a little daunting, its maybe time you hired a good social media marketing agency.
Ans: Social media marketing can be just what a small business or start up needs to rise above the competition. Here are 3 key ways in which social media marketing can help a small business:
Generate brand awareness

: Social media has an unparalleled advantage over any other traditional media platforms. With social media marketing – the world is your oyster and you can promote your business in a quick and cost effective manner and reach millions of potential customers.

Increase site traffic

: Social media marketing can drive traffic to your website.

Sell products and services
At AdLift we have a comprehensive checklist of what boxes need to be ticked for a good social media strategy. Here goes:
Define Clear Goals

: To begin with, you need to define your objectives and overall goals for social media. This will also help you define the primary themes for your content

Get to know your audience

: Understand your audience, what makes them tick, what they like, what they avoid. At AdLift, we conduct an audience analysis and segmentation to help create relevant content

Identify Keywords and Hashtags

: Finding the right keywords and hashtags is key to reaching your target audience. Sit together with your team and brainstorm which hashtags and keywords best relate to your brand

Create a Content Bank

: Create or source content that supports your objectives. A content bank is not only a massive time saver, but it will also help in supporting your offline marketing efforts

Create a Content Schedule

: Decide on how often you would like to post on social media and prepare a calendar for the same

Use Tools

: Understand and analyse the best tools out there to suit your objective. AdLift uses a host of social media tools like BuzzSumo, SEMRUSH, SimilarWeb, Keyhole, Kicksta etc to boost our social media strategy.

Analyse. Analyse. Analyse

: Once you've got all your ducks in a row and you see yourself regularly posting on social media you need to analyse and understand how your content is performing

Conduct a Social Media Audit

: Catch inconsistencies across channels and understand what worked and what didn't. A social media audit is an excellent strategy to help tweak your campaigns to achieve your goals.

Keep an eye on competition

: Although this sounds like something out of a spy thriller, trust us, it isn't. Its always important to learn from the competition and analyse what has worked and what has not for them.The key is to keep learning and unlearning as no strategy is etched in stone.
At AdLift we have social media experts with years of driving successful campaigns under their belt. If all the above feels like too much of a task, contact the best social media agency in India today, contact AdLift.