Twitter Roundup: Voices in Content Marketing – AdLift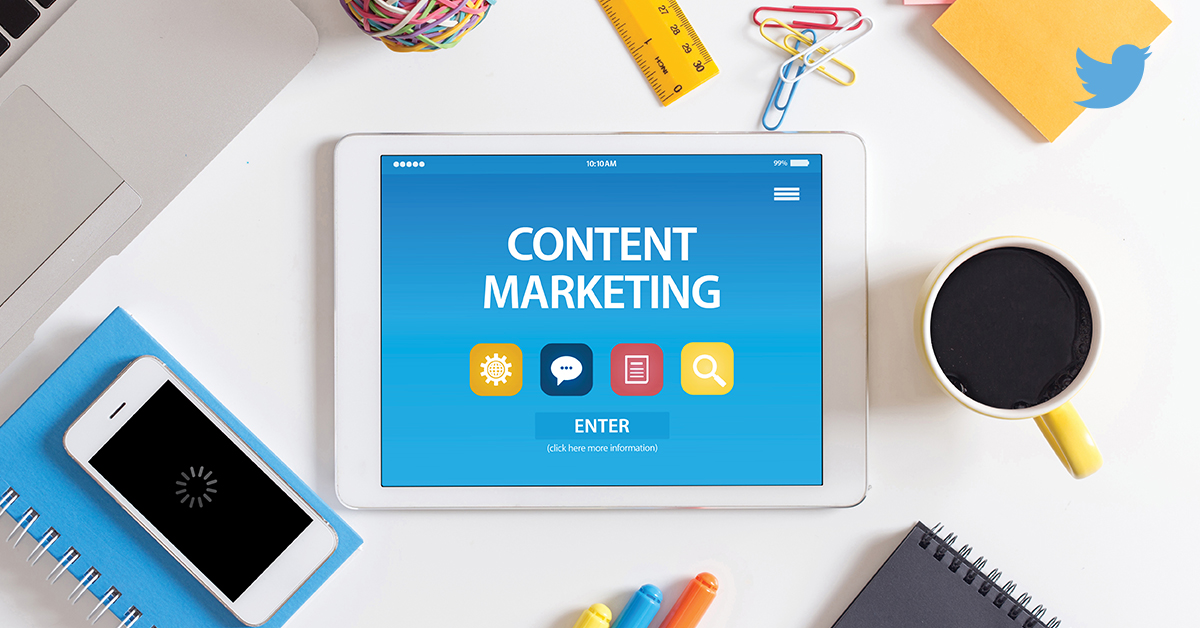 At AdLift, we know the importance of the role that content marketing plays in a brand's overall SEO and marketing efforts. As a top digital marketing agency, we're constantly refining our content marketing strategies. We're always looking into new developments in the field and listening to what the top content marketing influencers have to say.
If you're new to content marketing and just getting started with your efforts, one of the first steps to take is to start following the experts. It's a quick and easy way to get regular insights that can help you define your goals and shape your strategy effectively.
Check out these eight top #ContentMarketing experts on Twitter for some great nuggets of content wisdom!
Jeff Bullas @jeffbullas
They say content is king, but the king of content marketing? That's Jeff Bullas. With a whopping 337K followers, this social media, blogging, and content guru should be at the top of your follow list. His personal site is full of helpful insights from himself and other marketers.
The 15 Most Common WordPress Mistakes to Avoid http://t.co/iUT5GKdYdd #wordpress #wordpresstips #Blogging #bloggingtips

— Jeff Bullas (@jeffbullas) June 29, 2015
Jay Baer @jaybaer
Another great content marketers to follow is Jay Baer. His impressive 163K-strong following is a good indicator of his high quality tweets. He's a speaker, an entrepreneur, and a New York Times bestselling author.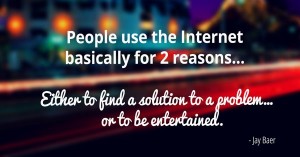 Gerry Moran @GerryMoran
Social media and content marketing expert Gerry Moran has a huge following of 84.7K on Twitter. The social selling leader has a consistent stream of valuable tips and content guidance.
10 Ways To A Better Customer Experience http://t.co/i9HHZM5SIv #CX #ContentMarketing pic.twitter.com/L0vn1Yo7NO

— Gerry Moran (@GerryMoran) July 8, 2015
Glen Gilmore @GlenGilmore
Author, educator, and expert Glen Gilmore is one of the Forbes Top 20 Social Media Influencers and a "man of action" according to TIME Magazine.
Ever wondered who influences the #influencers? http://t.co/lgi3gj5AkI #influencermarketing pic.twitter.com/3ohHDJ2BQU

— Glen Gilmore #SocBiz (@GlenGilmore) April 26, 2015
Joe Pulizzi @JoePulizzi
The author of new book Content Inc., Joe Pulizzi is a major figure in the content marketing industry. He regularly tweets about his content-focused model of entrepreneurship to a following of 76.5K.
How To Build A Startup Around Content http://t.co/KWtrr14tpn via @forbes

— Joe Pulizzi (@JoePulizzi) July 8, 2015
Steve Cartwright @FX_Digital
Australian-based Steve Cartwright is an expert in content marketing and conversion rate optimization with a realistic outlook, and he tweets to an audience of 149K followers.
What Is Content Marketing http://t.co/8r2uau740q #contentmarketing pic.twitter.com/6OGcZx06Zd

— Steve Cartwright (@FX_Digital) June 19, 2015
Juntae DeLane @JuntaeDeLane
DeLane is a public speaker and digital brand manager for USC, regularly educating others on the benefits of SEO, digital marketing, and content marketing initiatives.
5 Effective Ways to Measure Your Digital Strategy http://t.co/DyC5R6LjNr #digitalmarketing #socialmedia pic.twitter.com/zlavKUGOOT

— Juntae DeLane (@JuntaeDeLane) July 20, 2015
Mark Schaefer @markwschaefer
Educator and consultant, Mark Schaefer has penned five bestselling books, including The Content Code and Social Media Explained.
Great discussion on future of marketing > An Interview with Mark Schaefer on Content Ignition – http://t.co/MoKpVKaIG8

— Mark Schaefer (@markwschaefer) July 9, 2015
For more information about Content Marketing opportunities with AdLift, check out Content Lift or give us a call at 1 (650) 409-1500! Let AdLift help you boost your content and reach a wider audience today!
Transform
your business
Crush your business goals with a custom marketing plan.