Competitive Analysis – How are your SERP Competitors Performing?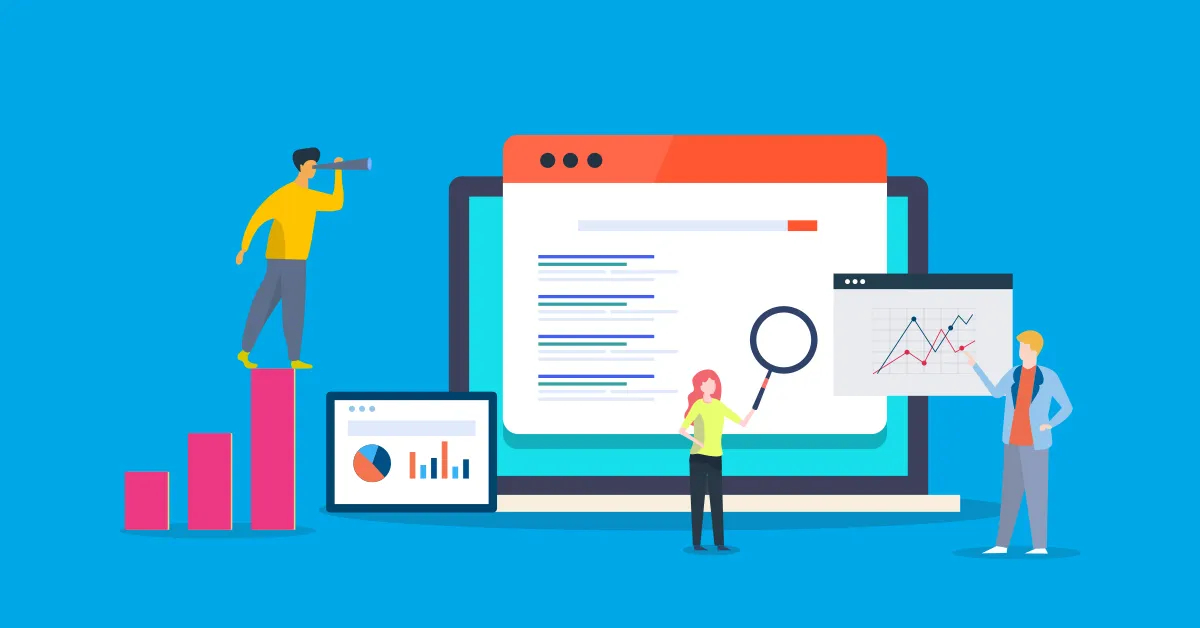 Developing a good competitive analysis strategy can be key to laying out a solid basis for your optimization strategy. The first and possibly most important step is to decide on who your biggest online competitors are. This can be done by looking at who is ranking for similar keywords as you, or ranking for those keywords that you would like to rank for.
Keywords & Ranking:
Take a look at your competitors meta data to find out what keywords they are optimizing for, or use a tool such as SEM Rush to determine keywords. Look at the home page, as well as their main category or product pages. Arrange your collected keywords in association with their respective product, category or service. Take your found keywords and plug them into Google adwords keyword tool to find the search volume and competition for each keyword to determine if you would like to optimize for them. You can also do an "allintitle:Keyword" search in google to get an idea of the amount of competitors optimizing around your chosen keywords. Next check the ranking for each keyword, and monitor on a weekly basis.
Page Authority & Domain Authority:
Once you have chosen 3-4 competitors and have looked at keywords across the sites, the next important step will be to look at Domain Authority (DA) and page authority (PA). DA & PA are metrics given to a website by SEOMOZ that look at a sites age, size, and popularity and predicts its potential ranking factors in SERPS. DA covers the entire website in general, while PA predicts that individual pages ranking potential. They are both based on a 0-100 scale, 100 having the most rank potential.
Content Strategy:
How relevant is your competitors' content? Is it thoughtful and informative? Are people sharing it on social channels? Are bloggers linking to it? This may sound like a lot, but you'll need to determine if your competitors are marketing their content, what keywords their content is ranking for, and how you can use this to your advantage. Luckily, the effort that it will take to do this will pay off. You and your team will not have to waste time blindly creating content and hoping that it ranks. By analyzing competitor content before you begin writing, you can see what they are ranking for and what works best for your audience.
Visibility:
As a benchmark, you will want to compare your current online visibility with your competitors. A tool we like to use for this is SEOMetrics. This tool monitors the search performance of your site in a couple ways. The system can choose relevant keywords automatically for each site, or you can provide keywords you would like to use. The tool looks at how many times the keywords were searched, and how many times each site ranked for those keywords. The tool assumes that the top results have the highest CTR.
Backlinks:
Take a look at how many backlinks your site has compared to your competitors. You will want to further break down the backlinks by follow versus no follow links and sitewide links. Remember sitewide links can be a red flag to Google, so try to keep these low. Also take a look at branded versus non-branded anchor text. You will want a good mixture here, and about 40% – 50% of backlinking anchor text should be branded.
Social Presence:
Social presence is a must for promoting your site and products. Take a look at the major players (Facebook, Twitter, Google+) and compare fans, likes and shares. Also look at how often competitors are posting on these channels. Social media marketing is a great opportunity to one-up your competition and to reach a wider audience that may have not otherwise known about your business.
Get
in Touch
Contact AdLift for a 360-degree marketing plan