The heart of any business lies in marketing. It is the core function that helps in reaching out to the target audience. Having said that, for a brand to market its products and services, it is crucial for them to create content around their business that would connect with the audience and potential customers as well. In the last couple of years, brands across various industries have struggled to create the right content mix and vis-a-vis market it to the right set of audience.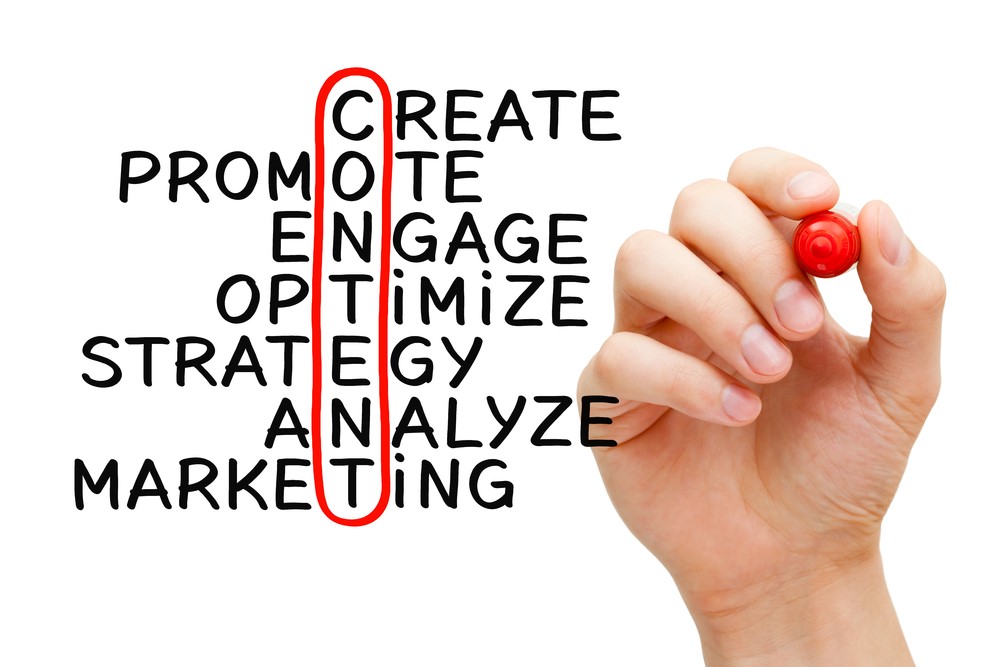 Content marketing by its term simply means marketing the content. But, the content (can be an article or a video or any of your social media post) that you wish to serve your target audience has a major role to play. To connect with your readers, the content you create must be valuable, relevant and consistent.
Valuable –
People should find your blog or video entertaining. It must be engaging. People, after going through the content should feel as if they have learned something that perhaps resonates with their lives!
Relevant-
Your content must address your consumer's interests. It should be relevant to your business category and at the same time should connect with the demographics of people consuming the content. Aim should be to earn loyal readership of your content which in turn get you brand advocates.
Consistent –
A brand should try to maintain a similar line of communication across content pieces, thereby preserving the tonality of the content and brand identity. This would increase your brand recognition over a period of time.Finally, if the content clicks your customer, it will drive a profitable customer action!A Roper Survey of business decision makers uncovered that 80% prefer to get educated about a prospective purchase from articles and not from advertising. This survey also found that 70% people think content makes them feel closer to the brand/company and 60% people think that content helps them make better buying decisions.Hence, content marketing can definitely be the game changer! But, in order to get the best of it, you must be thorough with the latest trends of content marketing and what is beneficial for you out of the lot.
Increase in documented content marketing strategy
Beneficial to : B2B customersAs per the CMI and its B2B content marketing report, 41% content marketers have a strategy in mind, yet not properly documented. Unknown to many, documented content marketing strategy and as important as implementing the strategy itself.It provides you a clear view of your business goals objectives from time to time. It allows your writers to stick to the planned strategy and not adopt any short-lived plan.
Beneficial to : B2B and B2C customers
Since search engines are getting better at reading and analyzing the images, determination of a website's niche has become easier. Marketers are slowly inducing high quality and engaging images for their audience. From memes to GIFs and infographics, you can expect to see more of visual content in the coming future!
Creating Niche Specific Content
Beneficial to : B2B and B2C customers
With the customer's attention span getting shorter and shorter each year, writing articles specifically about your niche can help you in generating more readership of your content and thereby increasing traffic.
For example:
Instead of saying 'How to generate traffic online' , you can do better by writing 'How to generate traffic from 'Facebook'.
Beneficial to : B2B and B2C customers
Contents such as posts, tweets, reviews, images, etc. created for a brand's audience gave tremendous results in 2016. The engagement numbers definitely matter. Marketing the content on a good website followed by its social sharing will give you good reach and increase your numbers from the SEO perspective as well.85% of the people trust content made by other people and not just the brands. You can expect a lot of brands to get more creative in using such content marketing tactics to establish trust with their audience.
Influencer Marketing / Thought Leadership
Beneficial to : B2B customers
In the last few years, we've seen its popularity skyrocketing amongst the big brands seeking to enhance their connect with their audiences.According to a study conducted by Tapinfluence and Nielsen, influencer marketing leads to 11x the ROI of traditional advertising annually, thus making it one of the most useful forms of marketing in today's competitive market.Engaging celebrities as influencers for marketing is the latest trend and it's definitely helping brands in garnering more engagement. Speaking of which, AdLift has introduced
Yral
wherein we have handpicked 3 tier influencers from all around the globe. No matter how big or small your brand is, we are here to amplify your success rate exponentially!Hence, which trend to pick is totally up to you. I suggest you start a new trend actually. You may take these a step towards your successful marketing campaign. From print to digital, it has been a long journey! But, digital is here to stay. With the rightful tactics, market your content to the right audience, through the right channels and then, let your content do the talking.
'An Ad might vanish in a couple of days or months but the content stays.'