How to Increase Domain Authority In Ways That Actually Work?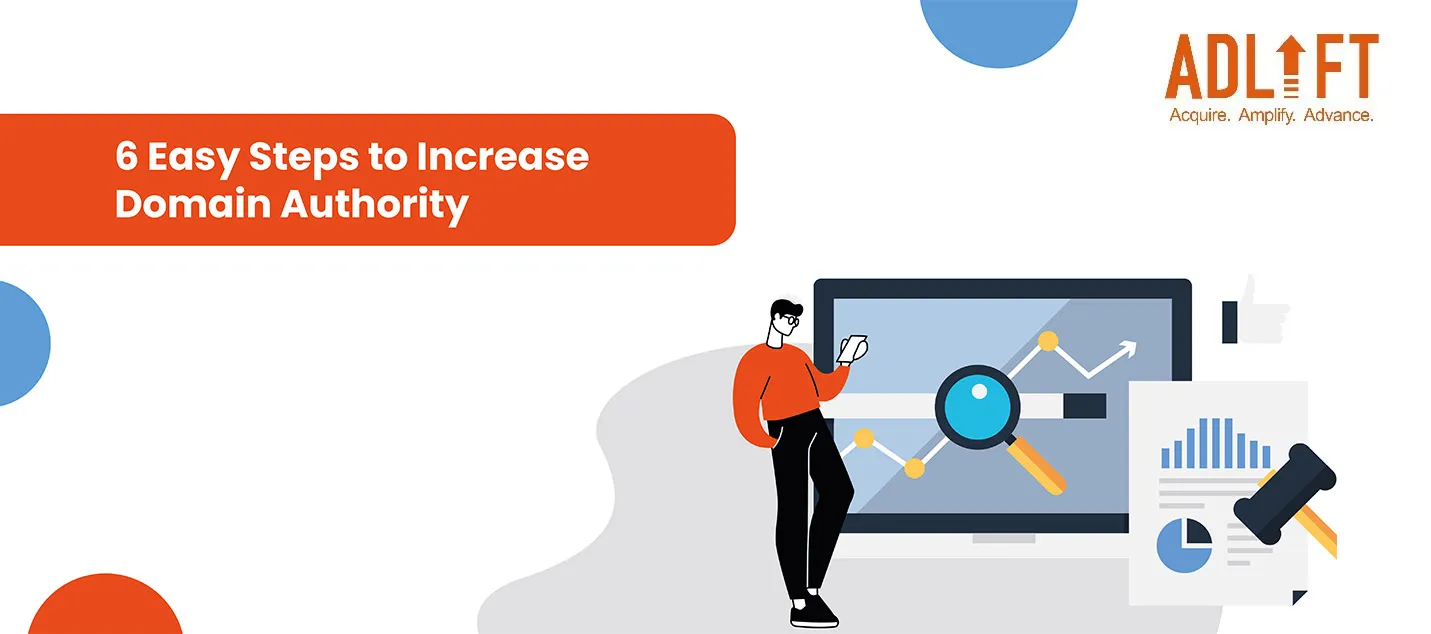 Domain authority, a scary sounding word right? It brings back visions of stern school principals and intimidating bosses, doesn't it? However, you don't have to ring the alarm bells just yet! Despite the rather towering aura of the term, domain authority is a very useful metric that you can use to gauge how well your website is likely to do on search engine results pages. Keep reading to learn more about domain authority and what you can do to increase your business' reach!
Key Takeaways
Domain authority is a way of measuring the health of your website – domain – in SEO terms.
Its score tells you how well or badly your website will rank on a search engine based on multiple factors.
Domain authority is a great way to gauge how well your website is doing on its own as well as in relation to your competitors.
You can take a few steps immediately as you figure out a long-term strategy to increase domain authority.
What Is Domain Authority, Exactly?
Domain authority, DA in short, is a measurement developed by Moz that tells you how well a website will do in the world of search engine results pages. Its scores are a valuable metric because they can provide you clarity on how your website might rank on a search engine.
The higher your domain authority, the more likely your website will appear on resultpages, and vice versa. While domain authority is not a Google ranking factor, it doesn't directly influence your website's ranking. It can help you gauge the effectiveness of your website, especially relative to your competitors.
How To Increase Domain Authority: 6 Steps You Can Take Now
Now that you know why this whole business is important, you might be wondering how to increase domain authority. Like many other aspects of SEO and digital strategy, you need to turn your attention to your content. Here are 6 steps you can take to increase your domain authority.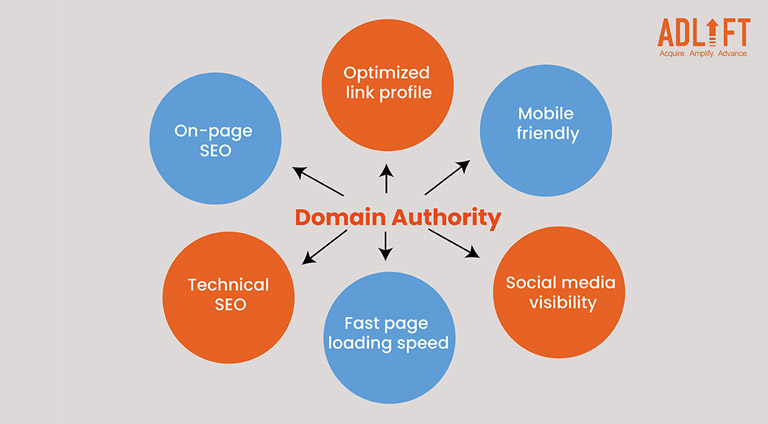 1. Make Your On-Page SEO Shine
On-page SEO calls for you to focus on your pages and your content. This includes some basic aesthetic and functional cleaning up, such as using optimized titles and descriptions, maintaining structure and readability through headings, ensuring your URLs are well structured, and other media elements on your site are all SEO ready.
2. Optimize Your Link Profile
Link profiles are the MVP of domain authority. A good link profile essentially means that your website is being linked to through backlinks from other reliable and authoritative websites. These backlinks should be organic, meaning they should come from a variety of websites that are related to the work you do. The more reliable websites backlink to yours, the bigger and more valuable your website becomes in terms of authority.
Cleaning up your link profile will include getting rid of any bad links on your website and working toward gaining good quality backlinks. This may include organically building your reach and reputation with time or using outreach in the community to create a strong network of links to your website.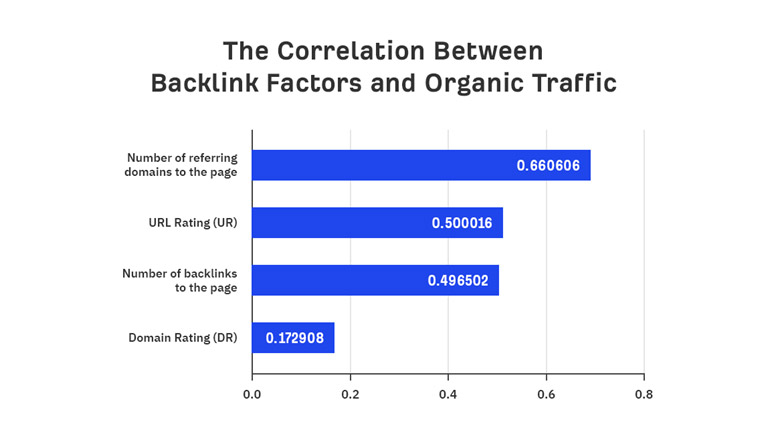 Source: https://ahrefs.com/blog/how-to-increase-website-authority/
3. Get Friendly with Mobiles
If you turn your attention to your own internet usage, you'll find that you spend a lot of time surfing the waves of the internet on your mobile phone. Ensuring that your website is clean and user-friendly on mobile and tablet platforms is crucial in today's day and age. Since mobile friendliness is also a Google ranking factor, its impact on domain authority is pretty big!
4. Dive into Technical SEO
Technical SEO, despite its apparently intimidating namemeans you speak to search engines in their language. Getting your website technical SEO ready would include ensuring your XML sitemap is up to date and working, your encryption protocols are up to sniff, and your website is crawlable by search engines.
5. The Need for Speed is Real
When it comes to ranking factors and domain authority, your pages' loading speed is crucial. It's not hard to see why: faster loading speeds translate to better user experiences all around! Things can get a bit technical when you're tackling loading speed issues. Still, if you find your website has gone the slow and steady route, you can try a few things, such as:
updating all your plugins,
removing any unnecessary ones,
contacting your domain provider for insight into the slow speeds.
6. Become a Social Media Butterfly
Social media visibility is a powerful way to increase your domain authority over time. Popularity, especially for the right reasons, can boost your domain authority quickly indeed. To this end, you can ensure your business has a Facebook page and that you're sharing compelling content. It adds value for users across a few social media platformsand you're allowing your audience to share what they like about your content with their peers.
Ways to Increase Your Website's Domain Authority
While strategizing your plan on increasing your website's domain authority, you should keep in mind that it is a long-term process, and you won't be able to see results overnight. But with consistent efforts, you will see a monumental difference in your domain authority. Here are a few ways to help your increase domain authority:
A Good Domain Name is the Way to Go!
Your domain name is the key to increasing domain authority. If you are starting out, pick a name that is relevant to your website. A domain name which is easy to recall is like a cherry on top. This can help your visitors return to your website because they won't have trouble remembering your domain name.
Create an Optimized Website Structure
Your website structure should be easy to understand and user-friendly. This is because a proper and well-laid-out website structure allows search engines to easily crawl your website and index them on search results. As far as user-friendliness goes, you should focus on optimizing your website for mobile use. Search engines like Google check how well your websites perform on mobiles. Therefore, it is important to optimize them for mobile.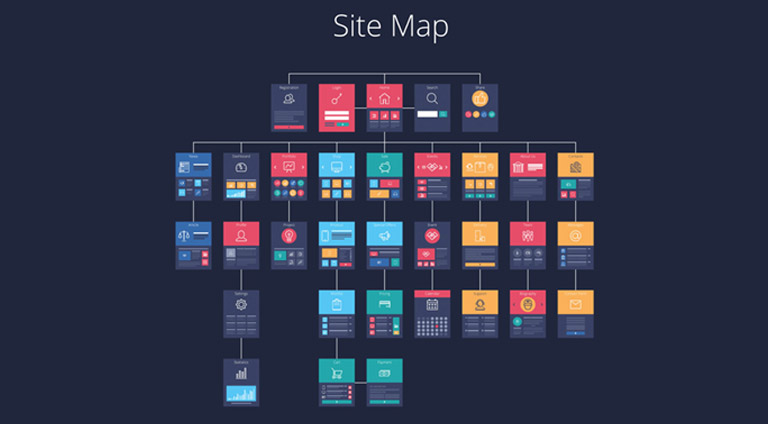 Effective Internal Linking Strategy
An effective internal linking strategy is the holy grail of SEO. When search engines crawl your website, they follow internal and external links using bots. Since search engines consider websites with more links to be more important than others, you'll be able to increase your domain authority with a proper internal linking strategy. Another benefit of improving internal links is that it passes link juice from one page to another, so do not miss out on this tip!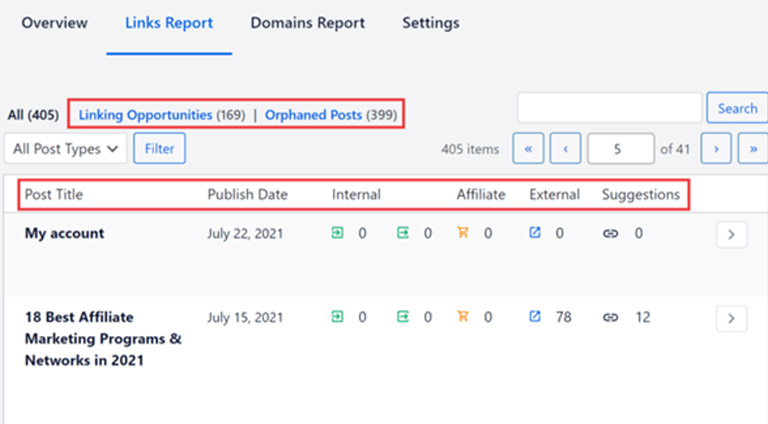 Get Inbound Links to Your Website
Google is now more focused on the quality of inbound links rather than the sheer quantity of them; therefore, it is important to focus on not just getting more inbound links but getting more quality inbound links on your website. One of the best of doing that is by adding natural links. This can be done by posting content which is link-worthy and well researched. Blogger outreach is another way of getting quality inbound links. You can contact bloggers who cater to the same industry as yours, offer them a guest post or get them to talk about your services. This will place your links naturally.
Perform On-Page SEO Audits
On-page SEO audit optimizes each page on your website to appear organically with keyword searches related to the topic of your website. Avoiding SEO errors on your website is crucial. You can use various online tools such as MOZ site crawl, SEM rush etc., to help you audit your on-page SEO for any errors.
Conclusion
Domain authority is a powerful indicator of the general health of your website in the digital world. While there's a lot you can do as you ponder how to increase domain authority, the truth is that increasing domain authority is a game for the long haul. Patience is one of the greatest keys to succeeding with domain authority scores.
Even if you followed every step in this guide, it would still take you some time (and experimentation!) to build your domain authority scores. This is where digital marketing agencies like AdLift can do all the heavy lifting for you. We bring a world of experience in domain authority to the table and can help you identify a strategy that works best for your business!
Get
in Touch
Contact AdLift for a 360-degree marketing plan