Sitemap: Your Website Blueprint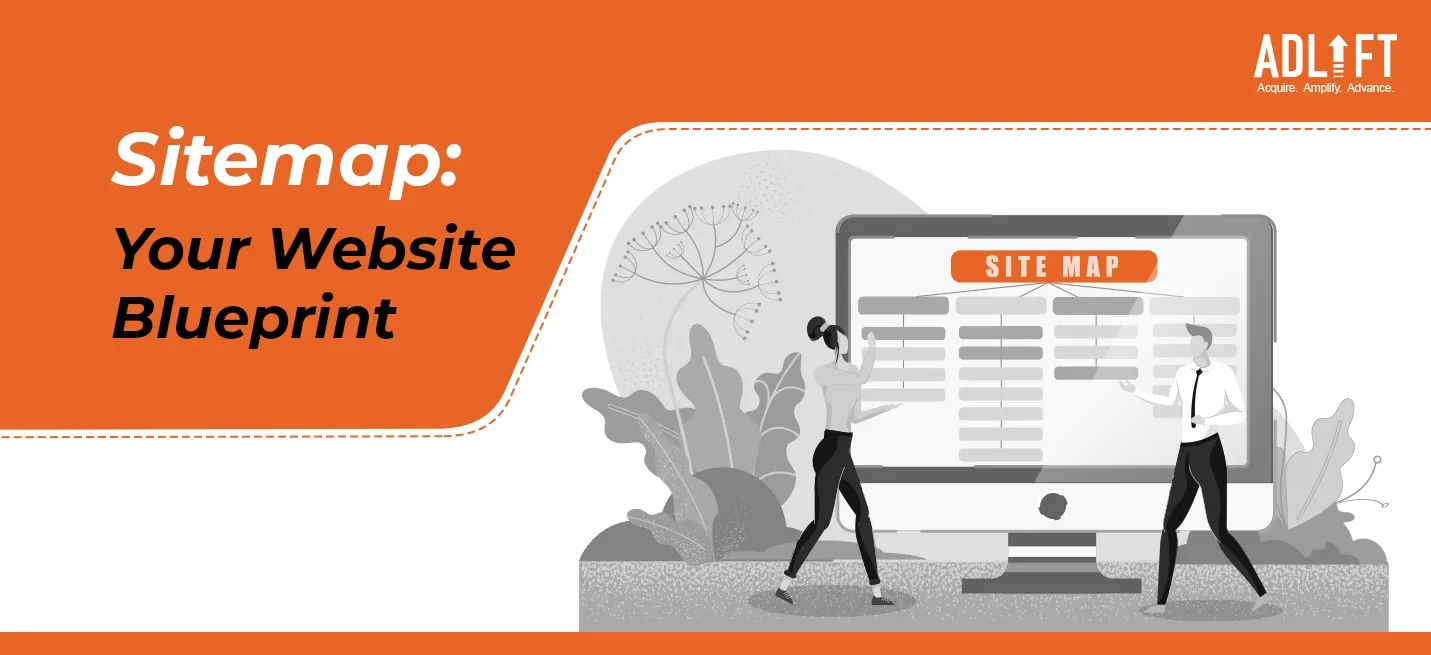 It's all about structure and planning. Whether it's a building you are constructing or defining goals for your business – structure matters. Well, the same reasoning applies to understanding what a sitemap does for a website.
If you own a website, the primary objective of your marketing effort is to efficiently help your visitors navigate it. That's exactly what a sitemap does for you. It's where your visitors turn if they haven't found what they are looking for. Apart from this, there are several other reasons to use a sitemap. Let's explore.
Key Takeaways
Although sitemaps are invisible to most web browsers, they can significantly impact how well your site performs in search engine results.
You can describe the pages, videos, and other resources on your site and the connections between them in a sitemap file. Search engines like Google examine this file to improve how they index your website.
A sitemap gives useful information about these files and lets Google know which pages and files you believe are crucial to your website.
Just writing a blog is insufficient for it to appear in SERPs; search engines must crawl and index it. What if search engines do not index your most crucial page? How do you tell a search engine about every URL on your website? Making a sitemap, which can serve as your website's road map, is the ideal approach to solving these issues.
 What is a Sitemap? Why is it Important?
A sitemap is a file that lists the URLs of all the key pages, videos, photos, alternate language versions, and other files on your website that search engines like Google use to crawl and index all the material on your website. It is comparable to your website's road map. Sitemaps are crucial because they inform search engines in an educated way about all the important and current content on your website. This makes it much simpler for search engines to crawl and index your information. Additionally, it prevents duplicate information from showing up in Search Engine Results Pages (SERPs), as Google advises using only the desired canonical URLs in the sitemap.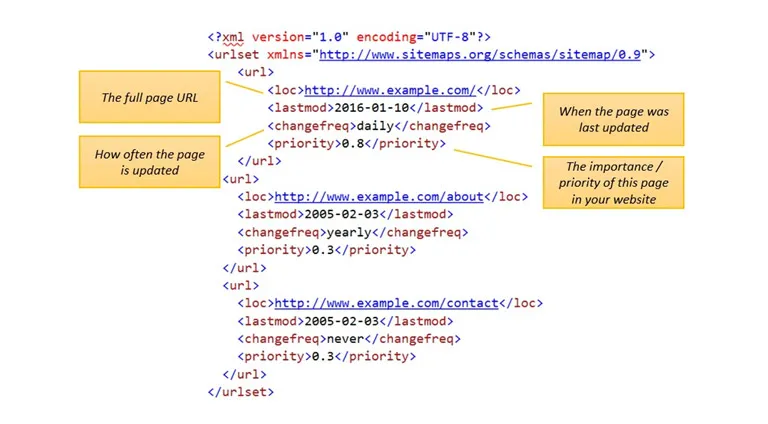 A sitemap is not visible to website users, it operates in the background.  However, search engines can read your sitemap and utilize it to comprehend the organization and content of your website. Google and other search engines crawl webpages to assess the relevance and value of the page. When the search engine has gathered enough data on the webpage, it may index it, add it to its enormous database of pages, and rank it accordingly. The goal of search engine optimization is to increase the ease and accessibility of your website to search engines while also giving your target audience the best and most reliable results for their search queries. Sitemaps assist search engines in navigating their way across your website. By offering a sitemap, you make it easier for search engines to comprehend your website and effectively index it.
Simple Ideas to Optimize Your Sitemap
No matter how crucial the data XML Sitemaps provide, it is still advised to optimize them for better results. Check out the following ways in which you can optimize your sitemap:
1. Generate a sitemap with plugins & tools:
Creating a sitemap is simple when you have the necessary tools, such as auditing software with an integrated XML Sitemap generator or well-liked plugins like Google XML Sitemaps. Yoast SEO-enabled WordPress websites may enable XML Sitemaps right in the plugin. Technically, a text file with a new line separating each URL will do; an XML sitemap is not even required. However, it's far simpler just to let a program handle it for you since you will need to produce a comprehensive XML sitemap if you want to use the hreflang attribute. For further details on how to manually set up and understand the working of your sitemap, go to the official Google pages.
2. Submit your sitemap to Google:
From your Google Search Console, you may send Google your sitemap. Click on Crawl > Sitemaps > Add Test Sitemap from your dashboard. Before you click on "Submit Sitemap", test your sitemap and examine the results to look for any issues that can prevent important landing sites from getting indexed. The ideal situation would be for the number of pages indexed to match the number of pages submitted. It should be noted that submitting your sitemap merely informing Google of the pages you believe to be of high quality and deserving of indexation, does not ensure that Google will consider the entire pages.
Google Search Console also offers helpful details regarding the precise problem that stopped a website from being indexed, such as server issues, 404 errors and indications that the page contains duplicate content. But we never receive any specific information indicating which issues are the most prevalent online.
3. Prioritize High-Quality Pages in your sitemap:
The general quality of the site is a significant element in ranking. Even though there are certain necessary aspects required to structure your site; such as login pages, if your sitemap points bots to hundreds of low-quality pages, search engines will read this as a hint that your website is probably not one people will want to visit. Instead, try to guide bots toward your website's most crucial pages.
4. Incorporate canonical URL versions:
Use the "link rel=canonical" element to notify Google which page is the "primary" one it should crawl and index when you have numerous strikingly similar sites, such as product pages for different colours of the same item. If you include sites with canonical URLs pointing at other pages, bots will have an easier time finding important pages.
5. Whenever possible, choose meta instead of robots.txt:
Use the meta robots "noindex,follow" tag to prevent an index from being created for a page. This stops Google from indexing the page while maintaining the value of your links. It's beneficial for utility pages, which are crucial to your website but shouldn't appear in search results. Robots.txt should only be used to block pages when your crawl budget is running low. Use robots.txt if you see that Google is indexing and re-crawling relatively minor pages (such as particular product pages) at the expense of significant pages.
6. Work on creating large XML Sitemaps for large websites:
In such a case,create rules that will dictate when a page is added to your XML sitemap and/or when it is changed from noindex to "index, follow." Although you may find specific instructions on constructing a dynamic XML sitemap, using a service that generates dynamic sitemaps for you will simplify this step.
The Different Types of Sitemaps
Sitemaps come in four primary categories:
1. Normal XML Sitemap:
The most popular kind of sitemap is the standard XML sitemap. Typically, it takes the shape of an XML Sitemap with connections to various pages on your website.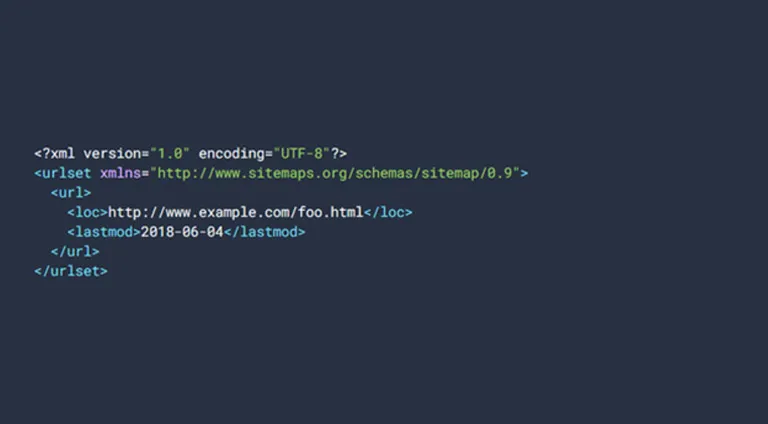 2. Video Sitemap:
Use a video sitemap to explain the video content on your page to Google.
3. Sitemap for News:
The news sitemap assists Google in finding content on websites that have been authorized for Google News.
4. Sitemap for photos:
It Aids Google in locating all the images stored on your website.
Do You Need a Sitemap for Your Website?
Google may typically find most of your website if all its pages are correctly linked. To be properly linked, all pages you consider important must be accessible via some navigation method, such as your website's menu or links you've placed on individual pages. Nevertheless, a sitemap can facilitate the crawling of bigger, more intricate websites or niche files. A sitemap aids in the discovery of URLs on your website by search engines, but it does not ensure that every item in the sitemap will be indexed and crawled. However, having a sitemap will typically be beneficial for your website.
Conclusion
Knowing what a sitemap is, is essential for larger, more frequently updated websites. Using the right linking techniques for smaller websites makes it easier for search engines to crawl and index your webpages. By preventing duplicate information, sitemaps can also aid with search engine optimization. Nevertheless, you must use caution when inserting URLs in your sitemaps (only preferred canonical URLs are recommended). AdLift can precisely help you with that. Making HTML sitemaps for users is just as crucial as making XML sitemaps for search engines, and we canget that job done for you in no time!
Get
in Touch
Contact AdLift for a 360-degree marketing plan