The Why & How of Internal linking for SEO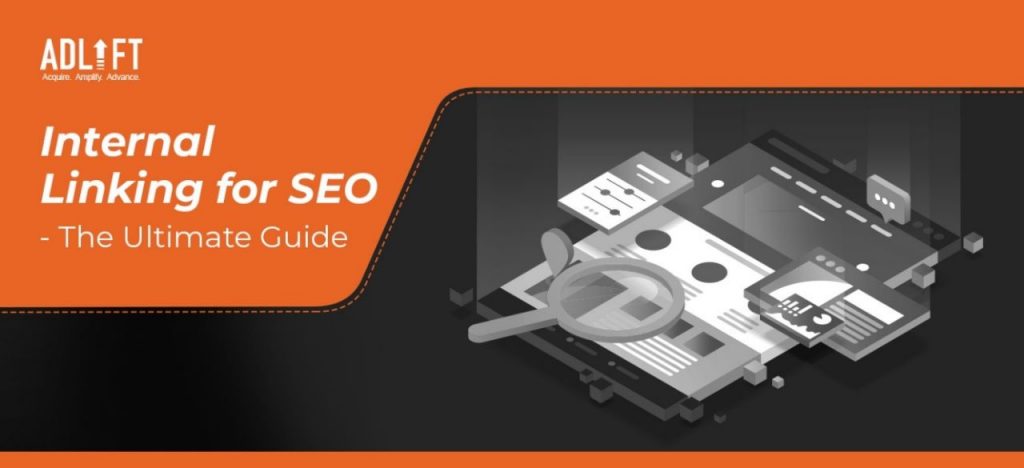 Picture this: You have written a great blog with all the relevant keywords, pictures, alt tags, and whatnot. Then, you post it on the relevant platform. But lo! it doesn't rank on Google and doesn't perform up to your expectation. So, what's missing? Links. It needs links. Google approves and validates your blogs, posts, and pages when they are linked to another blog, post, or page on the web. In addition, internal linking creates an interconnectedness for your content and helps Google establish the framework of your website. It also helps establish hierarchy on your website as it allows you to connect the more valuable posts with the less valuable ones and boosts your SEO.
Insightful, isn't it? In this blog, we dive into the importance of internal linking for SEO, discuss the types of internal links and understand how you can create an effective internal linking strategy for SEO.
Key Points
Internal linking is much more significant than backlinking in some cases.
Some types of internal links are more beneficial than others. Still, they work in cohesion to convey meaning, hierarchy, and domain authority to support the search engines in understanding your website.
If backlinks are the wires that run directly through power plants to your house, then internal links are the wire that connects the circuit breaker to the outlets.
What Is Internal Linking?
So, what exactly is an internal link? Any link that links one page on a website with another page on the same website is an internal link. Search engines and website visitors use internal links to find relevant content on your website. Website visitors make use of the internal links to navigate your website and reach the content they are looking for. Search engines won't get to see your page if it doesn't contain any links.
How Is It an Important Factor For SEO?
Why is internal linking critical for search engines such as Google? Where do you begin? How do you do it? Well! Google tracks links to uncover content on your websites and rank your post/blog in the Search Engine Result Page (SERPs). If your page or a post gets multiple links, it indicates to Google that it is a high-value blog/post. This is true for both internal as well as external links. As a website owner, you get to control internal linking. You get to guide your website visitors and search engines, such as Google, towards your most valuable pages with the right internal links.
Internal Linking Vs. External Linking For SEO
Every website, including online stores, has internal and external links. However, internal links connect posts and pages on the same domain, while external links connect your posts and pages to other websites. External links point to other high-value domains and lend your website the credibility it seeks.
Crucial Elements of Internal Linking
The crucial elements of internal linking are determined by the different types of internal links, such as footer links, navigational links, sidebar links and contextual links. Let us discuss them one by one –
• Footer Links
Footer links are a variety of navigation links. They emerge on the bottom of every web page of your website. The footer links point toward other pages on your website that a user may want to explore. For instance, some very common footer links are pages such as About Us, Contact Us, FAQs, and other reference pages.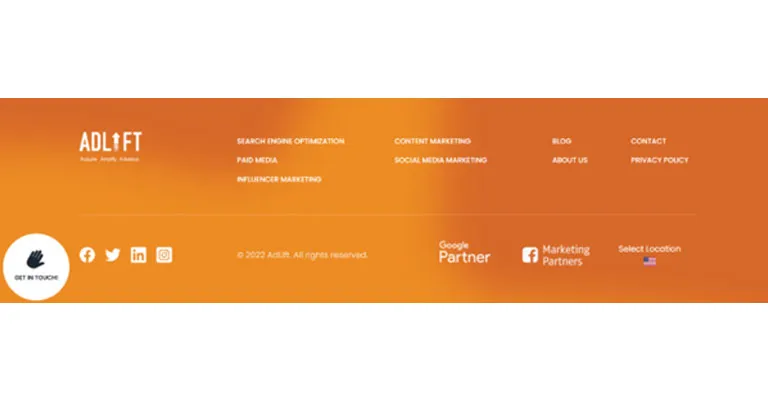 • Navigational Links
Navigational links are the most consequential internal links because they exist permanently on the main menu of your website, especially on the sidebar or top menu and cover services, product categories, or main content topics. They contribute to your site's main navigational structure. They serve the immediate purpose of assisting website visitors find what they want.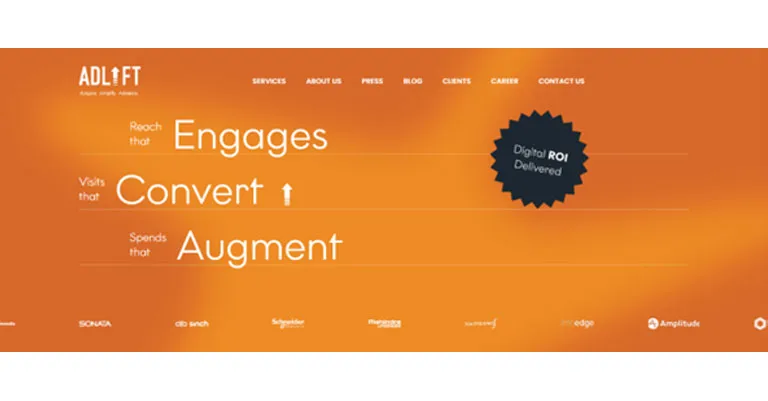 • Sidebar Links
Sidebar links are yet another variation of the navigational link some websites use to lead website visitors to the relevant content. For example, many websites on food recipes, DIY, blogging, or news feature these links to encourage visitors to navigate a related page on the same site.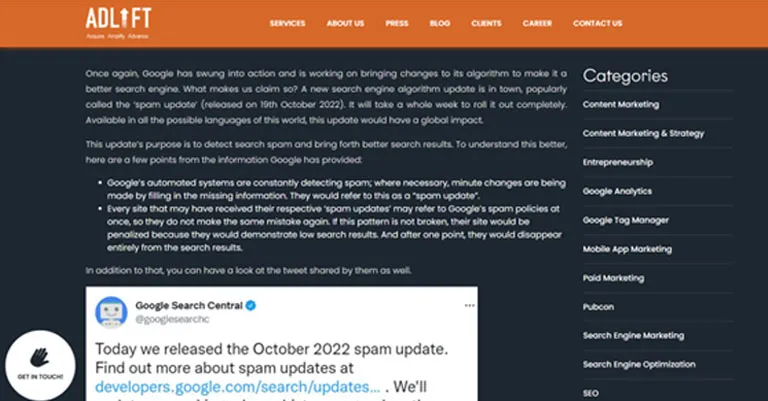 • Contextual Links
Contextual links are generally positioned in the main body of the content of a given webpage. Rather than leading users to more extensive navigational pages, these links lead them to further related content.
The links are usually put within the descriptive anchor texts. In addition, posts comprising blogs frequently feature contextual links to suggest readers toward pertinent content and support search engines such as Google in understanding how your site pages connect.
The more links a valuable page obtains, the more noteworthy it will appear to search engines. Consequently, internal links are critical to your SEO.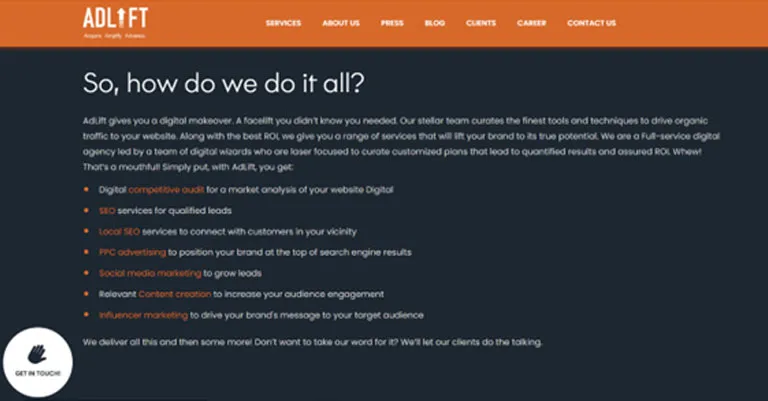 Here's How to Create an Effective Internal Linking Strategy
Your website's SEO must assess and enhance your internal linking strategy frequently. This is because it will improve the health of your website. By adding the appropriate internal links, you must ensure that Google understands the relevance of your web pages, understands the relationship between your web pages and takes cognizance of the value your web pages hold. This can be done by setting up an internal linking strategy with certain considerations in mind.
Of course, going about it is hinged upon your website and objectives, but following the enlisted steps can help to a great extent –
• Decide a Definitive Structure for Your Website.
The website's menu must reflect a framework in the form of a pyramid, with the homepage at the top and sections or categories further below, followed by individual posts and pages.
• Determine Your Most Critical Content.
You must determine the most critical content on your website that reflects the core of your business that leads people to find the pertinent topics and products you specialize in.
• Add Contextual Links.
When you write different blogs about a particular topic, you must link them with each other. This will indicate that the blogs are topically related.
• Link Hierarchical Pages
If you have hierarchical pages, you must link the parent pages to their child and sibling pages. Connecting them to a well-organized site like this will make it appear harmonious.
• Add Navigational Links
Besides linking topically related pages and posts, make your cornerstone content more authoritative, linking them to the top navigation or the homepage. This will lend your page and posts a lot of link value and strengthen them on the search engine.
Conclusion
Do internal links help SEO? By now, we know they do.SEO is more than adding keywords, optimizing title tags, and building links. It is about giving your users the best experience. Internal links enable Google to comprehend the most critical pages on your website and enhance the user experience by enabling website visitors to find your content more effortlessly.Therefore, a strategic approach to internal linking can assist you in achieving your SEO objectives while strengthening and boosting your SEO results. That happens when you get in touch with a reputed digital firm like AdLift who can assist you in various ways possible.
Get
in Touch
Contact AdLift for a 360-degree marketing plan