Want More Link Juice for Your Website? Here's How to Get It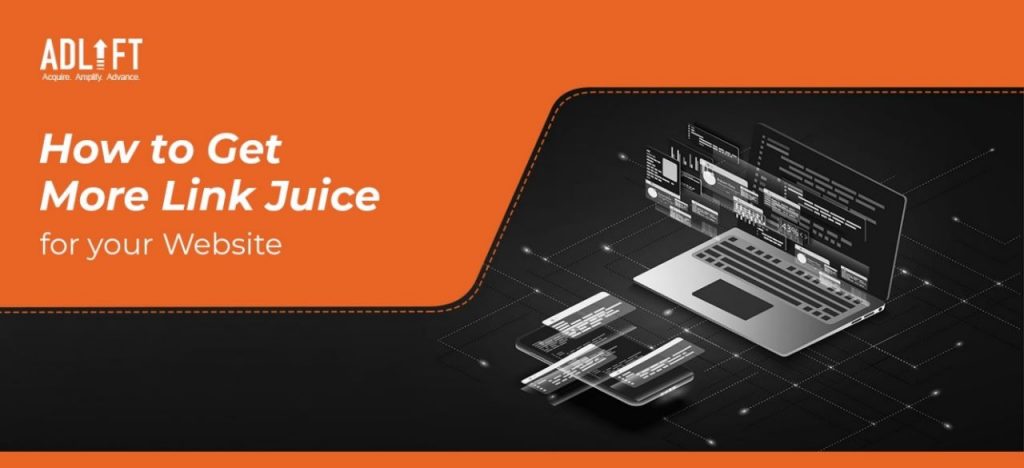 There is no denying that Search Engine Optimization is an essential digital marketing tool. Simply put, effective SEO makes your website more visible, which means more traffic and thereby brings more customers to your business. SEO comprises multiple elements, and link juice may be one of the most crucial ones.
If you have a website and you want to rank higher on search engines, you must understand more about link juice. Keep reading to make the most of this strategy.
What Is Link Juice and How Does It Work?
An average person may find a series of links within the texts of a blog. This practice improves the reading experience by providing more. But the thing is—it does a lot more than that!
Link juice is simply the measure of the amount of power a backlink passes onto another website and therefore strengthens it. If your blog has links to other web pages, it means that a part of your ranking potential is being distributed among each of the redirects.
Let us now take an example to understand how link juice works.
Suppose there are two websites, namely, A & B. And the following conditions exist:
All the ranking factors other than link juice are kept constant.
Site A has one link, and site B has no links.
Site A is going to rank higher as it is receiving link juice due to external linking. But what happens when site B also gets a backlink? In that case, their ranking will depend on the amount of juice passed by the links.
If site A receives links from more websites, it means that more link juice is being transferred to A, and therefore, site A will rank higher than site B. Keep in mind that the sites linking to A and B are assumed to have similar authority.
How to Get Link Juice for Websites?
Link juice describes the authority passed between different websites. It can be measured in multiple ways, such as the relevance of the link and the authority of the web page being linked to. There are basically two ways you can spread authority while building links:
• Internal Linking:These refer to the hyperlinks that direct the readers back to other pages of the same root domain.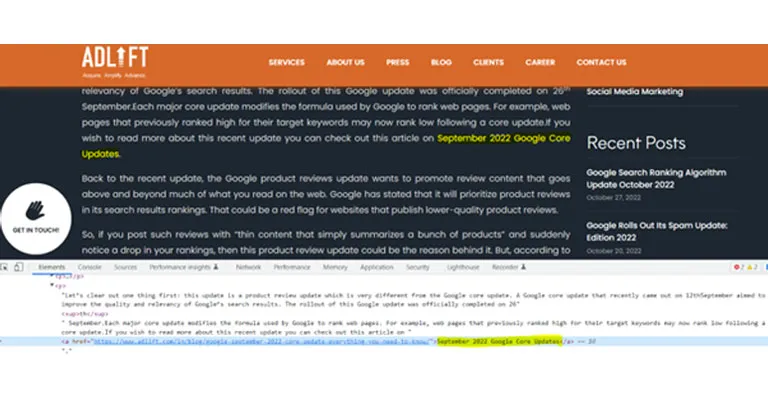 • External Linking:On the other hand, external links direct the readers to the pages present on different root domains from the one consisting of the link.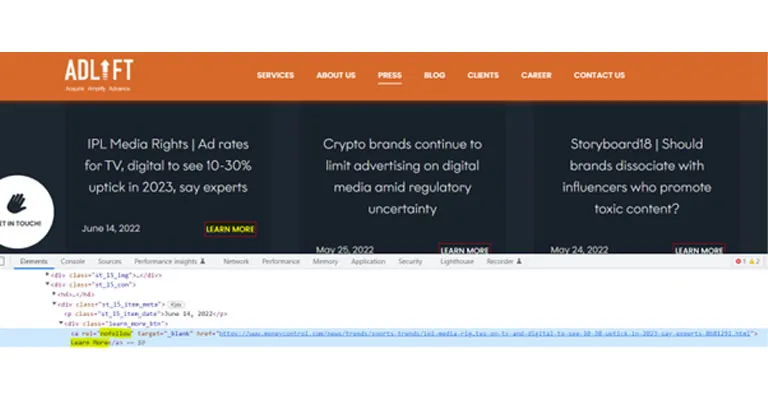 Here are some of the places where the link juice comes from:
Websites having content relevant to your website.
Pages with high PageRank.
Web pages with relatively few outbound links.
Pages with quality content.
Web Pages that rank high in SERPs.
Pages having user-generated content.
Pages that are often mentioned in social media.
Learn The Difference Between Link Juice and Page Rank
Page Rank always comes up when we talk about link juice, and people often mix up the two. Let's clear the confusion.
PageRank was the first algorithmic calculation by Google to determine the ranking of a website. It is primarily based on the website's backlink profile. However, PageRank is no longer the primary factor that decides the rank of a website. Today, Google uses more than a hundred factors, which is why the importance of PageRank has diluted in the recent past.
On the other hand, you can understand link juice as the amount of power passed by a backlink onto another website in order to strengthen it. If a very reputable website includes a following link to a smaller website's article, you can interpret it as a vote of confidence for the linked web page, thereby passing some amount of authority via the backlink.
Learn How to Maximize Link Juice
Now that you have a basic understanding of link juice in SEO, you must comprehend its importance. Optimizing the link juice of a website is an integral part of Search Engine Optimization that can be done by maximizing the existing link juice.
Here are some of the ways one can maximize their link juice:
• Link Reclamation
It is a process where you find and fix the old links pointing to your web pages. You can use a crawler such as Ahrefs or check the report by Google Search Console's Index to find the links that return a 404 status.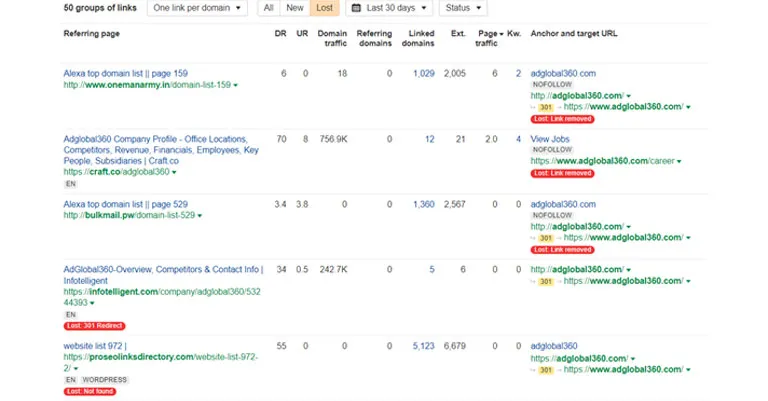 • Linkbait Content
Creating content that is worth linking to is one of the most efficient ways to generate more link juice. You might say—Easier said than done! But don't you worry. There is no need to start from scratch if you use the , where you aim to find high-ranking content with lots of backlinks and capitalize on the weaknesses in order to develop a better piece of content. The key is to elaborate your content, keep updating it and make it highly readable by including images and infographics.
• Outreach
After building relevant content, it is time for the difficult part. Outreach. When people are willing to link back to your website, start researching your competitors. You can make use of tools like Ahrefs to find the websites that point to your competitors. After that, find the sites with the most authority and target them to get the most valuable links.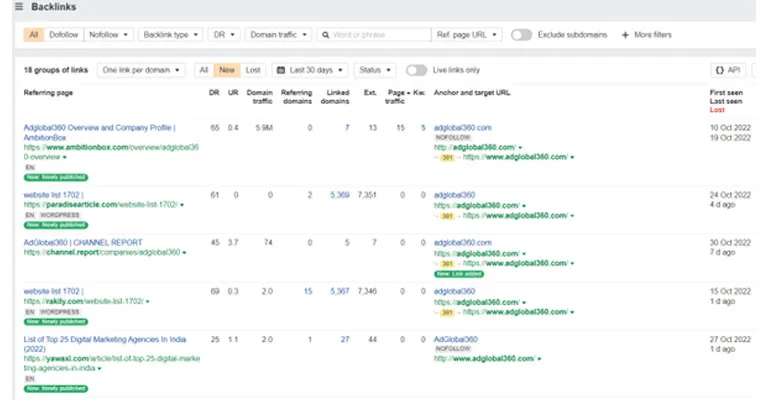 How Is Link Juice Calculated?
As we have already discussed, both external and internal links can pass link juice. However, there are a few essential considerations when it comes to finding out if a link would pass juice;
The link should be relevant. For instance, if you are linking to a page about insurance from an article about a food recipe, the link would not be considered relevant.
The linking site should be authoritative. It is observed that links from reputable websites tend to pass more link juice.
It is better if the link is followed. No-followed links tend to get ignored by crawlers.
The link should be crawlable. In case a page blocks crawlers via robots.txt file, then the crawler will ignore it.
The location of the link is important. Links that are placed on the footer are given as much value as the links in the body of the blog.
Conclusion
At this point, you must understand that link juice in SEO is quite important. It is, in fact, a measure of how people discuss your content, brand, and website. Although link juice is crucial for ranking in Google, it is also a great way to generate brand awareness, build the reputation of your website, and establish yourself at the top in your niche.
If you are looking for SEO-related services, you can contact us at AdLift. We are a leading digital marketing agency that provides the best-in-class SEO strategies to help rank your website higher in search results.
Get
in Touch
Contact AdLift for a 360-degree marketing plan