6 Influential Hashtag Movements Across the World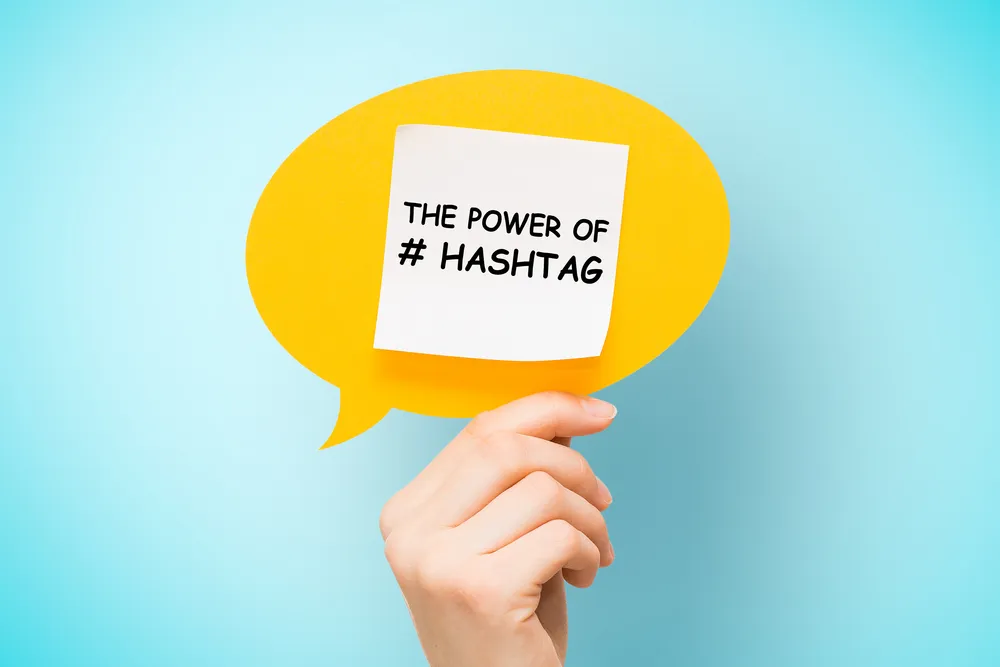 When Chris Messina first used the hashtag back in 2007, little did he imagine the significance and power that a mere sign will acquire in the years to come. For him, the hashtag #barcamp was just a way of gathering discussions and online exchanges regarding Barcamp.
It's 2019 now; be it Facebook, Twitter or Instagram, every major social media platform is extensively using this symbol for worldwide recognition. It's not just used by common people for fun chats but utilized by renowned people for spreading agendas to the masses. With every passing day, a new set of hashtags are added to the already infinite number of hashtags on social media.
Hashtags That Went Beyond Social Media
Over the past few years, social media platforms have witnessed huge waves of activism that have changed the way we perceive hashtags. People now actively use hashtags to speak about social issues and start discourse across regions.
#MeToo
It was activist Tarana Burke who used this hashtag for the first time in 2006 to promote 'empowerment through empathy.' However, #MeToo went viral in 2017 when actress Alyssa Milano took to Twitter encouraging other women to share their narrative of sexual harassment and assault. It spread like wildfire.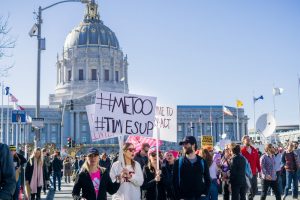 Plenty of prominent names were allegedly accused of sexual misconduct, and this shook the world. With more than 12 million posts in just one day, #MeToo became the biggest movement on social media in 2017.
After its success, #MeToo spread to various countries like France, Spain, Italy and finally hit India's shores in September 2018. Since then, multiple women have come out with their #MeToo stories. The movement has significantly unwrapped the stigma attached to publicly speaking about sexual assault and aims to end the culture of violence in the patriarchal society.
#NotInMyName
These four words sparked a nationwide movement in India in 2017. The hashtag #NotInMyName was used by filmmaker Saba Diwan on Facebook following the stabbing of Junaid Khan after an argument over beef. Diwan urged people to take a stand against the lynching of Muslims and Dalits across the nation. The protest was demonstrated in various Indian cities including Delhi, Kolkata, Allahabad, Patna, Thiruvananthapuram and Mumbai.
#HumFitToIndiaFit
Introduced by Union Minister Rajyavardhan Singh Rathore, the hashtag #HumFitToIndiaFit is a fitness challenge in a tweet. It was taken up by Indian cricketer Virat Kohli who again challenged Prime Minister. Several other celebrities also entered the Twitter mania and posted their pictures accepting as well as nominating other people for the challenge. Some of the prominent names who took up fitness challenge are Saina Nehwal, Varun Dhawan, Sonakshi Sinha, Sushant Singh Rajput, and Deepika Padukone among others.
#IceBucketChallenge
A popular hashtag associated with the movement ALS Ice Bucket Challenge, #IceBucketChallenge began to spread awareness and raise donation money for Amyotrophic Lateral Sclerosis (ALS) — also known as Lou Gehrig's disease. The hashtag went viral in 2014 and since then has been taken up by millions of people including renowned ones like Bill Gates and George W. Bush.
#BlackLivesMatter
This one originated on Facebook through a heartfelt post after the shooting of 17-year-old Trayvon Martin in 2012. The hashtag led to a civil rights movement in the United States and was used 30 million times on Twitter – an average of 17,003 times per day. The movement campaigns against violence towards black people.
#HeForShe
The 21st century has been a trendsetter when it comes to gender equality. Many taboos are being broken, and women are getting the rights they deserve in the world. While plenty of movements aim to shake the centuries-old roots of patriarchy,  'He For She' campaign remains as one of the most popular ones till date.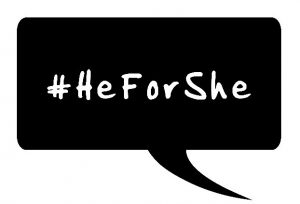 Backed by eminent personalities Emma Watson and Justin Trudeau, #HeForShe seeks to involve boys and men in the movement of equality for women. The hashtag gathered many supporters in countries like the US, Mexico, Rwanda, the UK and the Democratic Republic of Congo, to name a few.
Final Words
These are just the frontrunners; the list of powerful hashtags is constantly growing. Some of the famous ones are #PrayForParis, #BringOurGirlsBack, #LoveWins, #RefugeesWelcome, among others. All these hashtags and the awareness that they brought across the nations demonstrate their power. 'Hashtag Activism' has now become a game changer, bringing together people from different parts of the world to fight for a better and happier tomorrow.
Transform
your business
Crush your business goals with a custom marketing plan.