10 Tips to Improve your Local SEO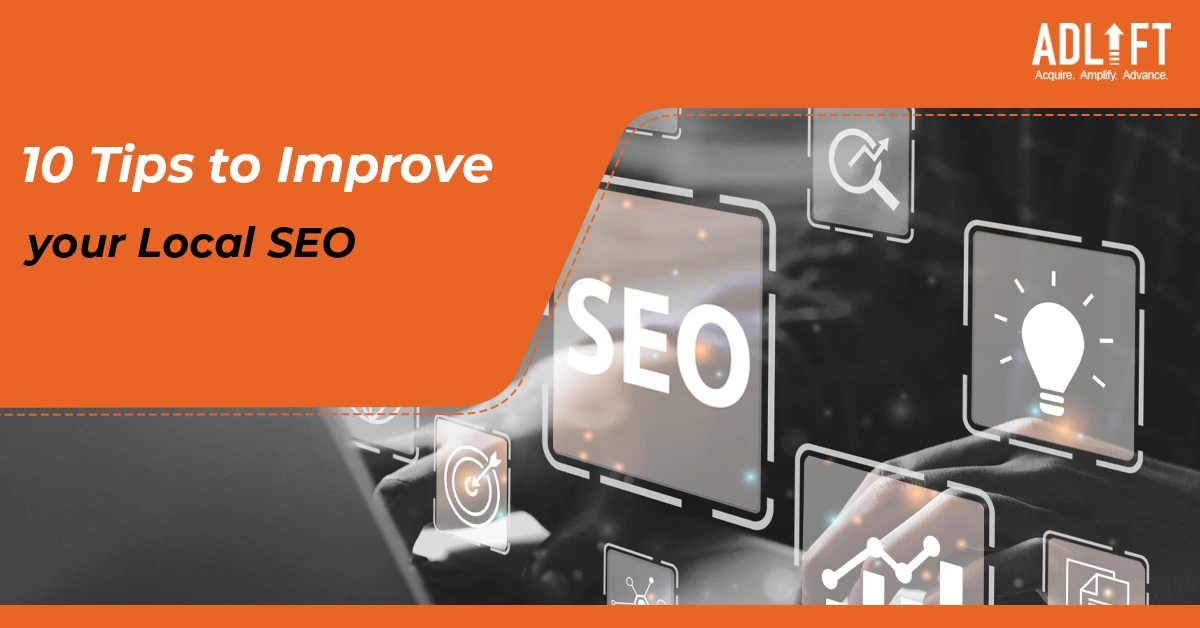 Local SEO is an essential element of any digital marketing strategy for small businesses. Local SEO strategy helps businesses target potential customers in a specific geographical area, thereby increasing their online visibility and driving more traffic to their websites. However, many small businesses struggle to improve their local SEO and rank higher in local search results. In this article, we will provide you with ten local SEO tips to improve your local SEO strategy and outrank your competitors.
Claim Your Google My Business Listing
Google My Business (GMB) is a free tool that allows businesses to manage their online presence across Google, including search and maps. Claiming and optimizing your GMB listing is the first step in improving your local SEO. Ensure that your business information, such as name, address, phone number, and website, is accurate and up-to-date.
Optimize Your Website for Local SEO
Your website is the foundation of your online presence, and it should be optimized for local SEO. Add your business name, address, and phone number (NAP) to your website's footer or contact page. Create a separate page for each location if you have multiple locations. Use local keywords in your content, title tags, and meta descriptions.
Build Local Citations
A citation is any online mention of your business's name, address, and phone number. Local citations are crucial for improving your local SEO. Submit your business information to local directories such as Yelp, Yellow Pages, and Chamber of Commerce. Ensure that your business information is consistent across all platforms.
Get Listed on Local Directories
Getting listed on local directories is an effective way to improve your local SEO. Identify relevant local directories and submit your business information. Examples of local directories include local newspapers, local blogs, and local business associations.
Generate Positive Reviews
Online reviews are essential for local SEO. Encourage your customers to leave positive reviews on your Google My Business listing, Yelp, and other relevant platforms. Respond to all reviews, both positive and negative, and address any issues raised by customers.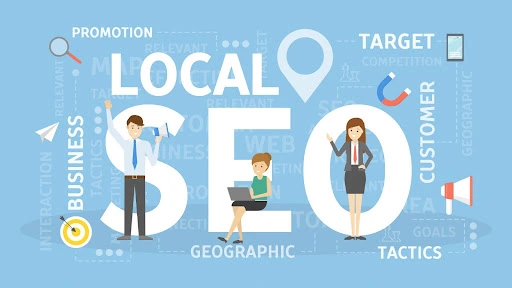 Use Local Schema Markup
Schema markup is a type of structured data that helps search engines understand the content on your website. Use local schema markup to indicate your business's name, address, and phone number. This markup can also help you appear in rich snippets in search results.
Create Local Content
Creating local content is an effective way to improve your local SEO. Write blog posts about local events, local news, and local businesses. Use local keywords in your content and include links to relevant local businesses and organizations.
Optimize Your Social Media Profiles
Social media can also help improve your local SEO. Optimize your social media profiles by including your business name, address, and phone number. Use local keywords in your social media posts and engage with your local community.
Use Google Posts
Google Posts is a feature of Google My Business that allows businesses to publish content directly to their Google My Business listing. Use Google Posts to promote local events, specials, and news.
Track Your Results
Tracking your results is essential for improving your local SEO. Use Google Analytics and Google Search Console to track your website's traffic, rankings, and other metrics. Monitor your online reputation by tracking reviews and mentions of your business online.
In conclusion, improving your local SEO strategy is crucial for small businesses to succeed online. Follow these ten local SEO tips to improve your local SEO and outrank your competitors in local search results. Remember to track your results and adjust your strategy accordingly. With patience and persistence, you can improve your local SEO and drive more traffic to your website.
FAQs
Measuring the success of a local SEO solely involves the number of relevant traffic that has been achieved and also the number of leads. Traffic and leads are both the most essential things and can make or break an SEO strategy. To calculate these two, you need to go through the metrics given below:
Organic Traffic
The Keyword Ranking
SERP Visibility
Bounce Rate
Website Authority Over Time
Click-Through Rate
Backlinks
Social media is the best method that can bring an ample amount of traffic to any website. This method can help local SEO using various ways. But the most important way is by sharing valuable content with the public. If the general public finds your content interesting, then they will surely go to your company's website for more information.
There are just three effective tips that you need to follow to use content marketing for your website's SEO.
The first and foremost thing to do is identify the right goals.
Then you need to begin the keyword research, as it will help you learn more about your audience.
Once you finish the task of keyword research, optimize the content of your website.
If you want to use email marketing for your local SEO, then follow the below-mentioned step-by-step guide.
Select the best email marketing platform.
Once you have selected the platform, decide on your email marketing goals.
Then you need to determine the target audience for your marketing purpose.
The next step involves designing and preparing your emails.
Then, decide which email you want to send.
The last step is to track the results.
The new marketing method, influencer marketing, is all about adding buzz about your brand and products online. So, if you wish to create this buzz for the SEO of your site, then begin by locating the best influencers that you believe are best at their job. After teaming up with the influencer, ask them to tell about your brand and the products to create awareness. Once the information about your brand has been shared, you can reroute people to your site with the help of influencers.
Many people still don't know that using PPC and SEO together is the best way to grow the online presence of a brand. So, if you want to improve the online presence of your brand in the long run, begin your work by building a rock solid SEO strategy. Using PPC and SEO together can help you improve the experience of your customer and also boost their trust in your brand.
If you have the desire to get your brand or company noticed in the local area, then video marketing is the best way to do it. When you create a video on your product or service, then do it with a local angle in mind. Always remember to add local keywords in the title and description as well as in the tags of each video. Post the videos on popular platforms such as YouTube. Put all the efforts into work, and you will be able to boost local SEO in no time.
When you start optimizing your website, the most essential thing you need to keep in mind is building links. It has turned out to be one of the best tactics that can be used to boost the local SEO ranking. These links work as a signal to Google that your website is a good information resource and is worthy of citation. This is one of the biggest reasons websites with more backlinks have higher rankings.
Guest posting is a great way to help with local SEO, as it can help you build your brand profile. With this, your brand awareness will rise. Guest posting also involves partnering with reputed sites. So it can definitely help your brand to establish credibility with the readers, influencers, and Google.
Grammarly is known to be the best tool that can help check any grammatical mistakes in your content. Most people think it is not related to search engine optimization (SEO). But that's not true, as content quality and SEO are interrelated. All in all, Grammarly enhances the quality of your content, which in turn improves the ranking of the website.
Get
in Touch
Contact AdLift for a 360-degree marketing plan