Confused About Ad Retargeting? Look How it Works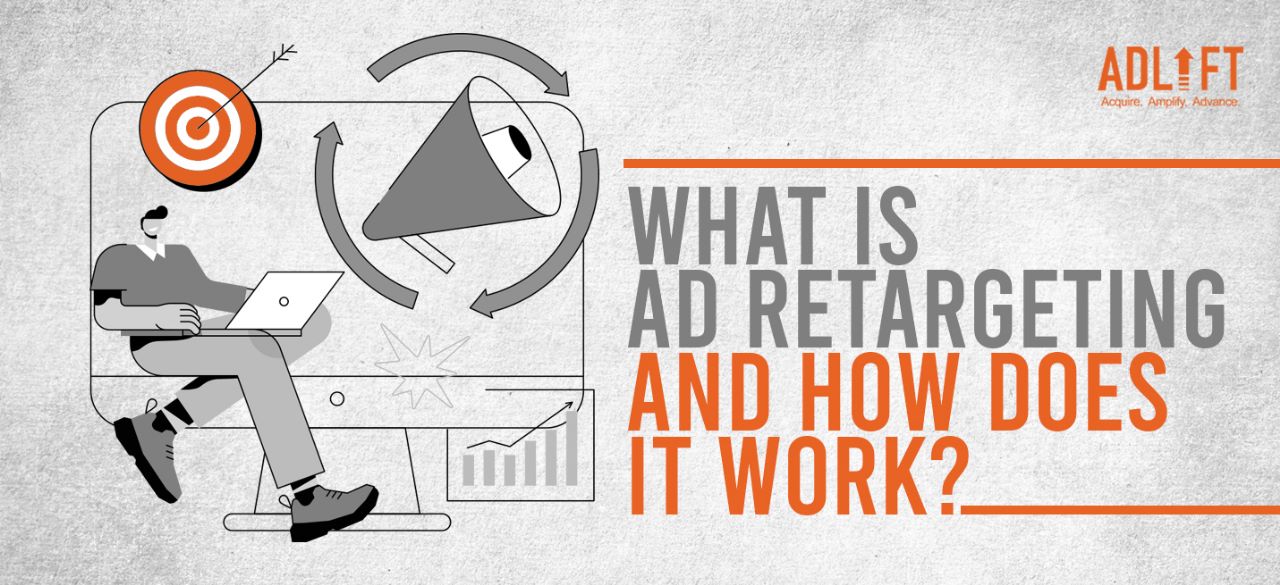 Picture this: every website visitor buys your products, downloads your eBooks, signs up for your newsletter or does anything you consider a goal. Sounds ideal, isn't it? We all know that it is hardly ever like that. Converting leads into actual customers is an extensive and difficult trajectory. But with ad retargeting, it gets a little easier.
Problems such as banner blindness, a limited attention span of end users, and ad overload permeate the current e-commerce landscape, making effective ad targeting and selling products and services increasingly complicated. However, even getting an internet user to visit your website is only half the battle won. Unless and until the sale process gets completed, your plans to make a profit may still be in limbo. This is because online shoppers solely operate on whims and can easily abandon their cart due to second thoughts, occasional distractions, a temporary lack of money, a website crash, or any other reason. But regardless of the reason, there is an effective way to prevent the user from closing the tab- with ad retargeting.
Key Takeaways
Ad retargeting is a powerful conversion optimization tool.
Ad retargeting campaigns are meant for increasing brand awareness and boosting final conversions.
Ad retargeting campaigns remind website visitors about your products and services when they leave your website without a purchase.
What Exactly Is Ad Retargeting?
Ad retargeting enables you to show your targeted business ads to your website users who did not complete their conversion process, purchase a service/product, download a file, fill in their contact form, etc. Ad retargeting is, hence, the simplest way of converting regular, virtual window shoppers into actual buyers. It makes use of simple tracking codes to entice the website visitors to return to the relevant product by showing them relevant ads as they browse related products on Google or social media websites such as Facebook, also called Facebook retargeting. With ad retargeting, your brand, product, or service remains in the conscious memory of your past website visitor. There are two primary types of ad retargeting: pixel-based and list-based. Both are slightly different from the other and have distinct advantages based on your business goals.
• List-Based Ad Retargeting
List-based ad retargeting can work only after you have obtained the contact information of a potential buyer. You can also utilize the existing contacts list for specific ad retargeting types. You can do so by uploading a list of email addresses to an ad retargeting campaign for social media networks such as Twitter and Facebook.
The platform will automatically identify those users and retarget ads directed to them. As a practice, this is a less common activity, than pixel-based ad retargeting. List-based ad retargeting allows highly customizable criteria for your ads as it is based on more than just customer behaviour – because you choose what goes into the list. However, on the contrary, a potential lead may give you an email address which is not connected to their social media handle. In that case, it is unlikely that they will see your retargeted ads.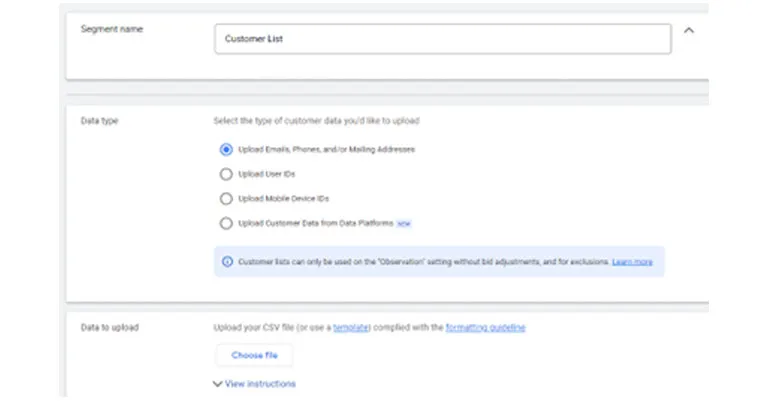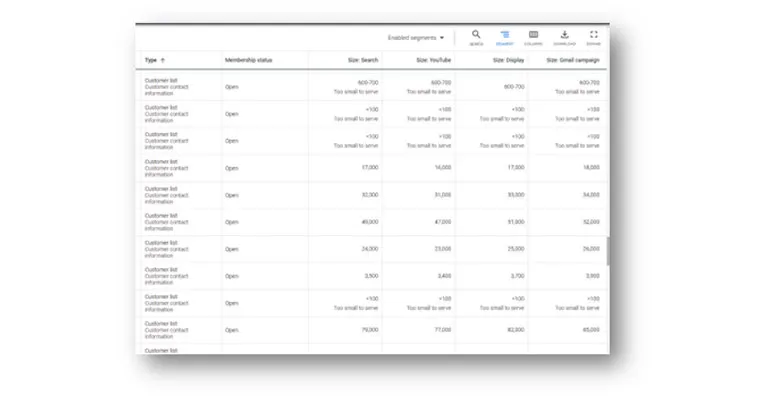 • Pixel-Based Ad Retargeting
Pixel-based ad retargeting is the most common ad retargeting process of re-displaying your content to any anonymous website visitor. When someone visits your website, an indistinct part of JavaScript, also known as a pixel, is placed on their internet browser, making their browser 'cookie-d.' Then, when the website user leaves your page to surf the internet, that cookie apprises the ad retargeting platforms to display specific ads based on products they visited on your website.
The immediate benefit of pixel-based ad retargeting is that it is timely as it can be retargeted immediately after the user leaves your website and is behaviour-based. The drawback is that, at any given time, the volume of people in the campaign will remain low since it depends on how many visitors you have and how often they visit your website, view certain pages, and leave before completing a purchase.
This pretty much sums up the two distinct types of ad retargeting. What needs to be considered is that the term 'retargeting' is sometimes interchangeably used with 'remarketing', despite having differences.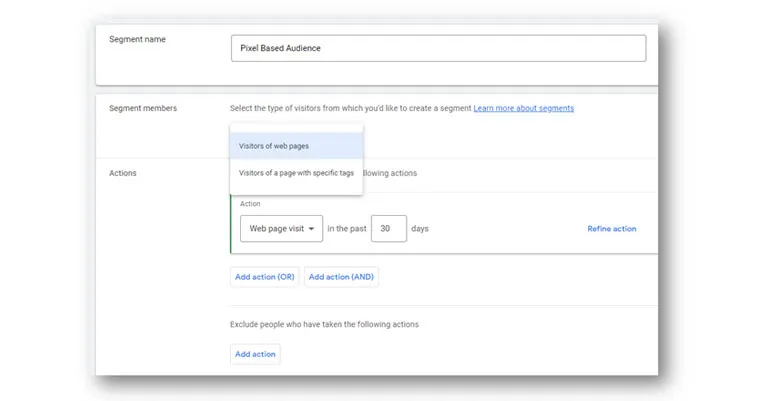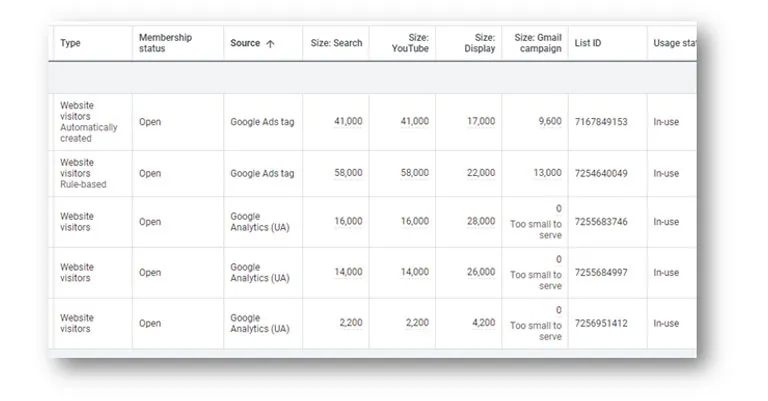 Where Can I Retarget My Ads?
You can retarget your ads with the help of Facebook retargeting, where you can increase your reachability with a larger audience. For instance, you can include potential customers in your ad retargeting campaign, and you can use an automated simulated audience besides your retargeted audience. When you turn on the automated simulated audience option, an automatic lookalike audience is created on your retargeting selections. If you choose otherwise, you may witness a decrease in your audience size.
Remarketing Vs. Retargeting: Are They the Same Thing?
As per common misconception, the terms 'retargeting' and 'remarketing' are used interchangeably, but they are not the same. On the contrary, they are distinct from each other.
As per the Google Ads Help website, Standard Remarketing shows your ads to your existing website visitors as they browse the apps and sites; Dynamic Remarketing takes remarketing to the next level by displaying ads for products and services that people previously viewed on your web page; Video Remarketing shows your ads to website visitors who have interacted with your videos or on YouTube; and more.
Since 'Retargeting' and 'Remarketing' are two distinct categories, it is important to understand their key differences. Ad retargeting uses paid ads primarily to re-engage audiences who have visited your social profiles or business website. On the contrary, remarketing uses emails to re-engage existing customers who have already made a purchase or done business with your brand. Ad retargeting brings your visitors back to your website to bring back your potential consumer, close the deal, convert, and maximize your business ROI. On the other hand, Google Remarketing is more about re-engaging your existing customers by engaging them with your brand, stimulating them to buy more from your brand and maximizing customer lifetime value.
Conclusion
Having understood the basics of ad retargeting and remarketing, you know that ad retargeting can help your campaign and cause conversion. It makes people act a certain way on your website and act, whether purchasing a product/service or signing up for a free trial. The efficiency of an ad retargeting campaign can be measured with metrics such as the number of forms submitted, website clicks, and cost per lead (CPL), giving you a bunch of possibilities to modify and customize the campaign. While ad retargeting may not mandatorily lead to a conversion, it can increase your brand awareness through extended exposure.
Drop a hello to AdLift today and receive solutions you've been looking for. We have a team of experts who can guide you step-by-step to make the most out of your efforts for your brand.
Get
in Touch
Contact AdLift for a 360-degree marketing plan