Google 101: Understanding Page Experience in Google Search Results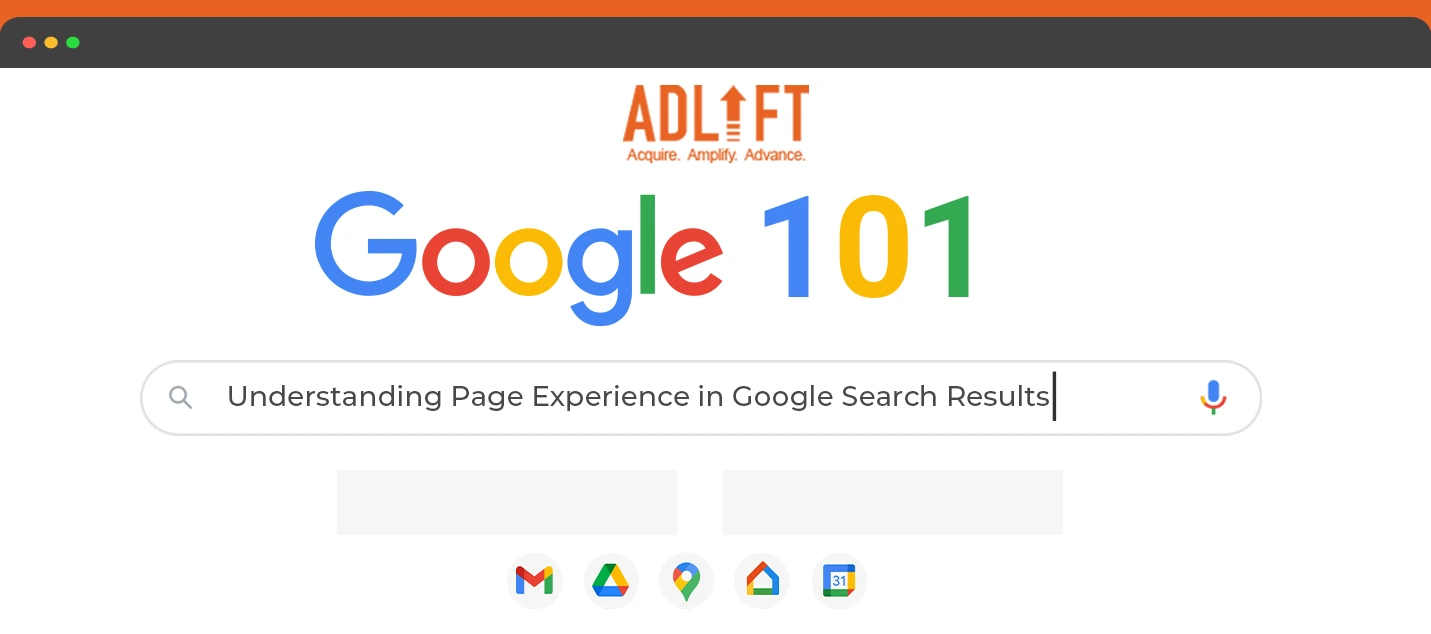 Recently, Google updated its documented ranking systems page. Specifically, the search engine giant removed four ranking systems from the list. In doing so, Google eliminated three ranking systems and excluded the page experience system from the main list without placing it on the retired list. Meanwhile, the retired list no longer includes the mobile-friendly ranking, page speed, and secure sites systems. Confused much? We don't blame you!
The update made many people wonder if these ranking systems played any significant role in Google's search algorithms. While it was previously noted that these algorithms had little impact on one's ranking, the update seemed like supporting evidence.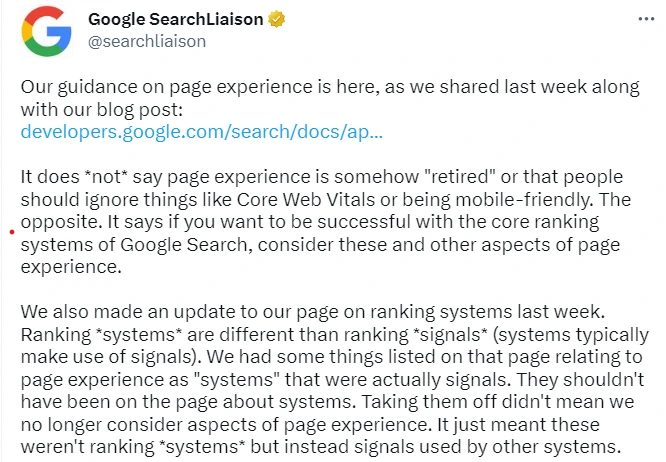 However, as per the latest tweets by Danny Sullivan, Google's Search Liaison, the page experience, mobile-friendliness, page speed, and secure site updates are now being referred to as ranking "signals" as opposed to ranking "systems." Sullivan made this clarification on Twitter, explaining that these updates were not ranking systems but rather signals used by other systems.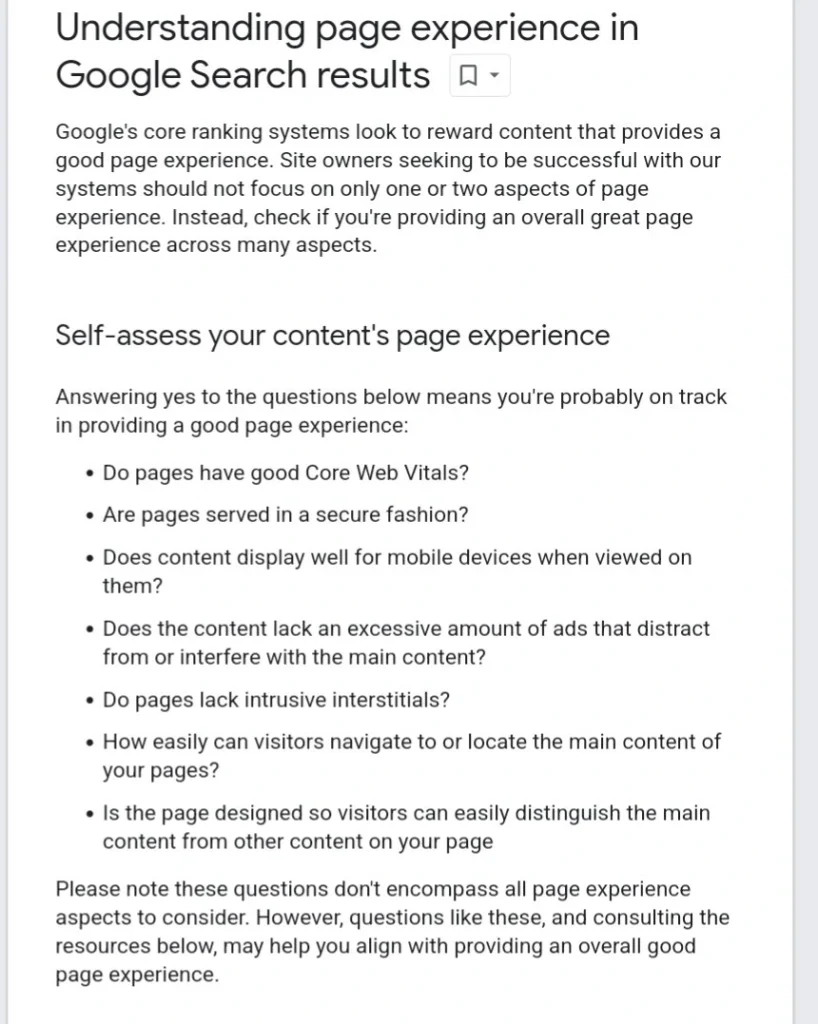 In his statement, Sullivan explained that taking page experience, mobile-friendliness, page speed, and secure site off the list of ranking systems did not mean that Google no longer considered these aspects of page experience. Instead, they were simply signals used by other ranking systems. The ranking system page was changed because these aspects of page experience were mistakenly added as systems when they were actually just signals. By removing them from the systems page, Google hopes to reduce confusion for users.
The Bottom Line:
Google's retirement of outdated ranking systems and the introduction of Page Experience highlights its commitment to providing users with the best possible search experience. Website owners should focus on improving their page experience to ensure they are not left behind in the rankings. With these changes, it is essential to keep an eye on Google's updates and adjust SEO strategies accordingly to stay ahead of the competition.
Get
in Touch
Contact AdLift for a 360-degree marketing plan