Google September 2022 Core Update: Everything You Need to Know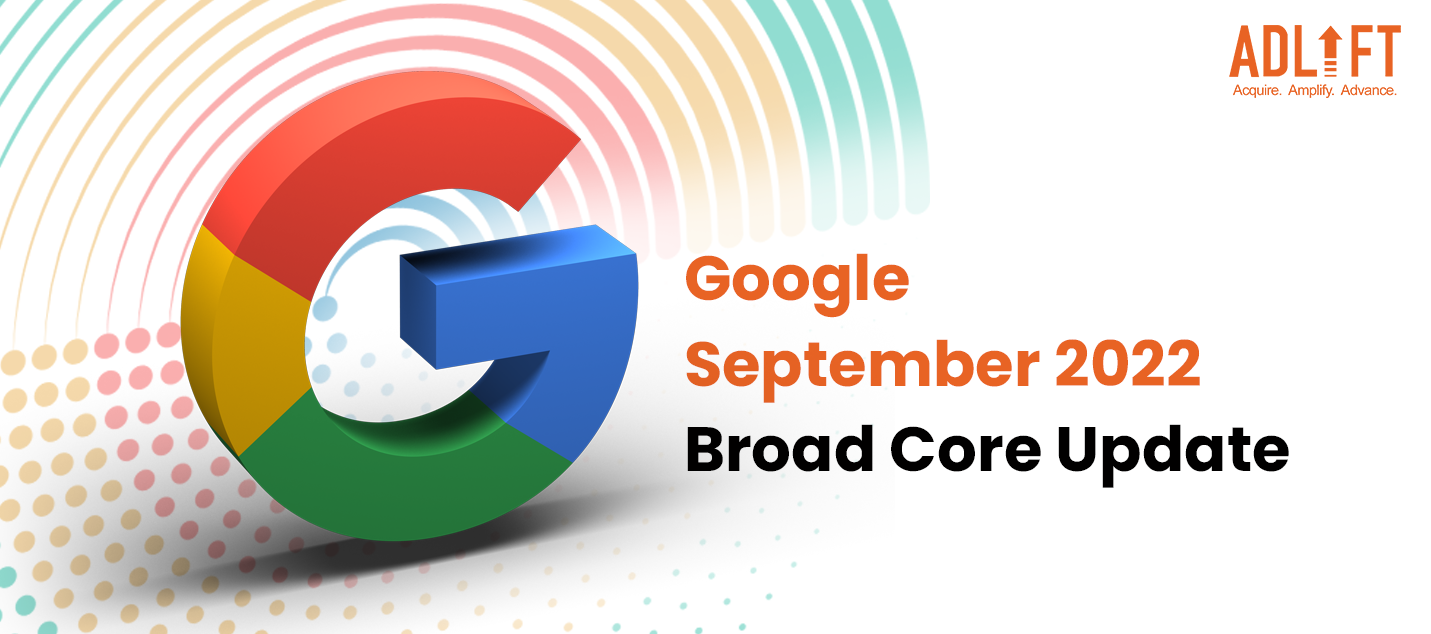 The September 2022 wide core update—the second of the year—has begun to roll out on Google Search. It began rolling out on September 12th, 2022, at about 11:25 a.m. ET and can take up to two weeks. This change came after the Google helpful content upgrade, which was finalized on September 9th, Friday. As of right now, it is clear that this core update is gaining momentum and producing a great deal of general volatility. Since the rollout, some are reporting traffic decreases of 20–60%. Although it is still too early to say for sure, here are some insights to share that have been seen thus far.
Note: The September 2022 Core Upgrade, the second core update this year, has officially finished rolling out, according to Google. It took two weeks, and on September 26, 2022, it was finished.
Key Takeaways
This time the update does not arrive with penalties of any sort. Instead, it rewards and additionally promotes potent web pages.
This update renders its impact globally and isn't restricted to a certain region.
Google declined to say what proportion of inquiries or searches were impacted by this update, but up to this point, it appears to be a normal core update with a broad reach and an immediate impact!
Google will periodically tweak this algorithm, but it's possible that it would not announce any updates in the future. Perhaps these recent events or all those unverified Google updates are what we have been seeing.
If your website was affected, you should review your content to see if you can follow Google's core update recommendations better.
The most recent core upgrade was the rapid and major May 2022 broad core update. After this update, websites experienced increased volatility and greater fluctuations. During the deployment, businesses experienced strong earthquakes. Before this, there had been several core updates, including those in December 2020, November, July, and June 2021. The December 2020 upgrade was significant and served as a reminder to website owners and marketers to improve the caliber and relevance of their websites.
What Should One Anticipate Out of This Update?
Google continues to roll out a few small updates aimed at enhancing search results. Most modifications are imperceptible. Google frequently confirms updates when there are a few noticeable changes that need site owners and content creators to take some action, sometimes well in advance.
However, time will tell what's what concerning the core update.But key modifications always draw attention, and SEOs often notice significant changes as a result of them. Glenn Gabe (President at G Squared Interactive LLC, author at Search Engine Land and an SEO expert from the past 25 years)andDanny Sullivan (Public Search Liaison at Google, founder of Search Engine Watch, Marketing Land and Maximized Online) hinted that the upcoming core upgrade would bring about some changes. Read their exchange of tweets here.
Moreover, one should also keep in mind that Google is never 100% vocal about the information they render, especially when it's about its core updates.
Conclusion
As was already established, when Google rolls out a key change, many businesses see their page rankings suffer or improve. You may prepare for the effects by staying informed about when Google makes changes to its algorithms and systems. Now that you're aware that Google's September 2022 broad core upgrade is being sent out keep a close eye on your page rankings and analytics for any significant changes over the next several weeks. The changes can be for any aspect of your website, be mindful of knowing what to alter and where.
At AdLift, we provide our clients with specialized, one-on-one digital solutions that increase ROI. We are aware of the importance and influence of content in the digital sphere. As a result, we ensure that our material is well-planned and goal oriented. AdLift has one of the best SEO teams in the country, so if you are struggling to keep up with these updates or want to know more, you know who to reach out to!
Get
in Touch
Contact AdLift for a 360-degree marketing plan