Unmasking Google's October 2023 Spam Update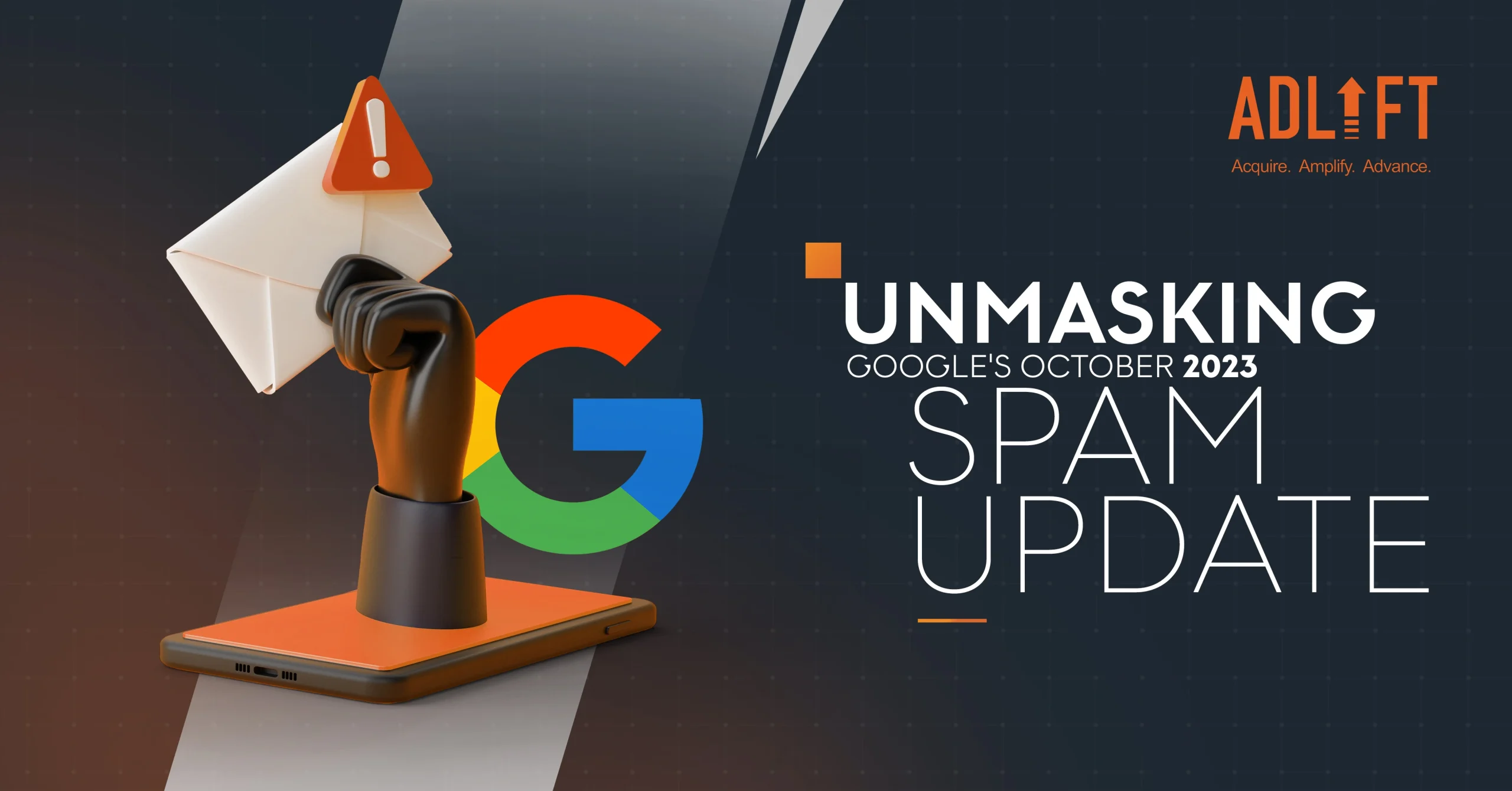 Google is back with another one of its updates! The search engine announced its latest spam update aimed at diminishing the presence of spammy results for users worldwide.
The October 2023 Spam Update is designed to combat various forms of spam, including cloaking, hacked content, auto-generated material, and scraped content in numerous languages such as Turkish, Vietnamese, Indonesian, Hindi, Chinese, and others.
Google initiated this update in response to feedback from its community members who had reported an increase in spam results in their respective native languages. The primary objective of this update is to enhance spam detection capabilities, with Google aspiring to deliver more valuable and pertinent search results.
Google's Spam Updates
The search giant employs a combination of automated spam-fighting systems and human review to identify and demote pages and websites that violate its policies. One of these systems, known as SpamBrain, utilizes AI and machine learning to improve its ability to detect emerging spam tactics.
Google periodically releases updates like this to stay ahead of evolving spam trends and maintain the quality of search results.
Spam: How Does Google Define it?
Google defines spam in its policies documentation by listing several prohibited practices, including:
Hidden text or links that are invisible to users but detectable by search engines.
Automatically generated content lacking value for users.
Widespread scraping of articles without permission.
Pages inundated with disruptive ads that offer a poor user experience.
Affiliate pages with thin content overly focused on monetization.
Google may also label sites as spammy if they engage in tactics such as cloaking, deceptive redirects, or the creation of "doorway" pages in an attempt to deceive search engines. Furthermore, the search engine strongly advises against employing overly aggressive commercial strategies, such as making false claims or misrepresenting products or services.
Websites should prioritize providing an honest, transparent, and good-faith user experience, which will help them navigate spam updates successfully.
Way Forward
The full implementation of the October 2023 Spam Update across Google's search index will take a few weeks. During this time, Google encourages users to continue providing feedback through its spam reporting tool.
Google's ongoing battle against spam evolves as spamming techniques change. The company acknowledges that searchers who report spam play a crucial role in validating and prioritizing its anti-spam efforts.
If your website, at any point, has been affected by one of Google's spam updates, we suggest that you review the search engine's policies and ensure compliance.
Get
in Touch
Contact AdLift for a 360-degree marketing plan