How to Achieve Your Social Media Marketing Goals in 2022?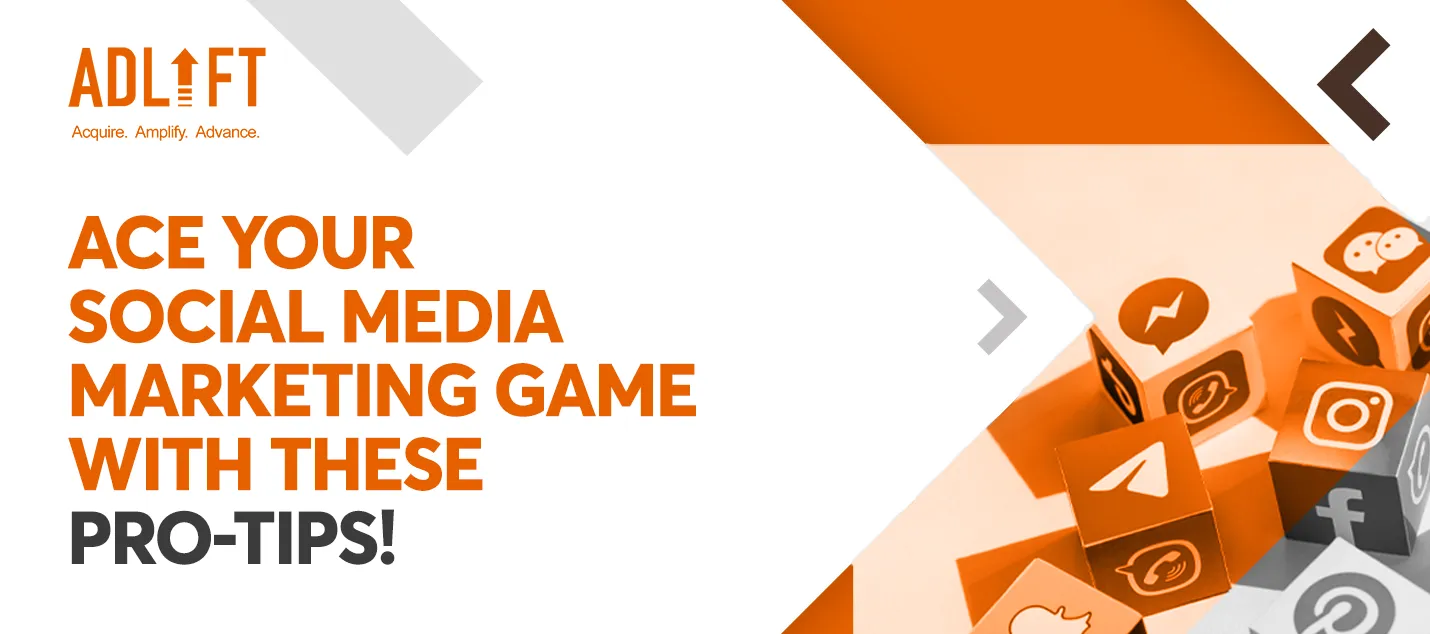 It might work out between an always-online girlfriend and a zero-social-presence guy, but your brand simply cannot do without going social.
Social media marketing is one of the most powerful tools to build a loyal audience, provide valuable information and build customer relationships.
But if you are in two minds about whether social media is simply a flash in the pan or the future of marketing, don't abandon the idea of going through the entire guide.Keep reading!
Key Takeaways  
Social media marketing lets you connect with people where they're most active
Going social means posting content as well as interacting with the audience
Have a friendly tone on social media and don't come across as a faceless organization
Going All Out: An Overview of Social Media Marketing
Social media marketing means creating content and posting it on social networks to engage your audience, build a community and drive traffic to your website.
But can it be done in other ways? If so, then why social media marketing? Simply because we live in a digital age, and you must meet people where they are active, and there's no denying that most people glued to social apps all day.
Fun FactAs of October 2021, 4.55 billion individuals are active on social media platforms !
What next? You tailor your brand's message according to the audience segment to reach a large number of customers.
The 3Es and Much More: Strategy Walkthrough
For many businesses, the time for social media marketing is usually what is leftover after all other marketing efforts.
And while others know that they should do something exciting with their social media, they don't know how to do it. Even worse, some firms just give junior staff members access to their social media handles, assuming they'll handle it well. Yikes! Don't!
It is time to get past the outdated social posting and create a meaningful social media marketing strategy.
So, let's dig deeper and talk aboutsome smart social media strategies for marketing.
Pick and Choose Social Media Channels  
If a significant part of your audience spends time on a particular social media platform, you should be there too. If they have little to no interest in a platform, skip it.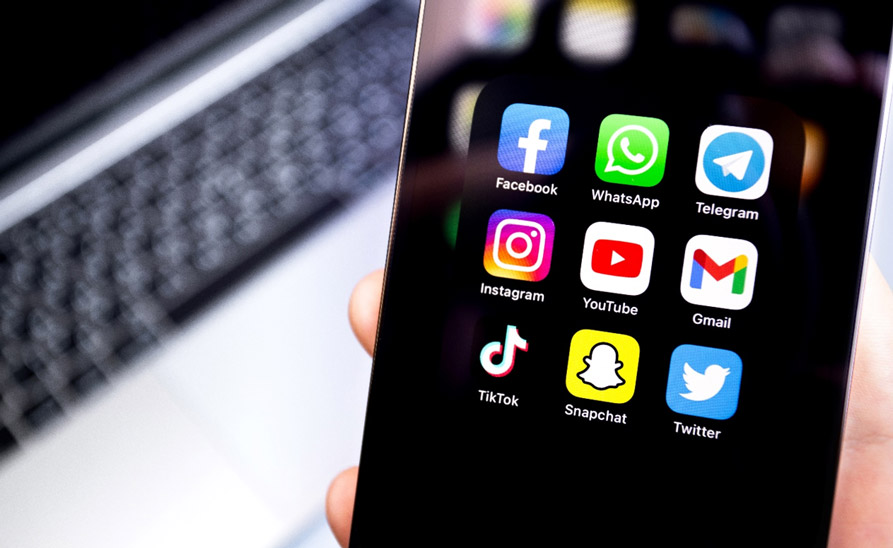 Precisely, you must pick and choose the most relevant social networks for your brand.
For example, Facebook is not the most exciting platform for people aged 18-24. So, if that's your target audience, we suggest you use platforms like Instagram or Snapchat!
Analyze Competitor Approach  
Your followers increased by 15%. Great. You're getting 10% more comments per post. Even better!
But how do these numbers stack against other brands in the industry? You can find out through a competitive analysis. Consider our 4-step approach to competitor analysis –
Identify your competitors
Gather important data
Analyze competitor's activity on social channels
Use the data for comparison
Plan Content: Focus on the 3 Es 
Fresh and unique content is your key to cracking social media marketing.
Did You Know: Many businesses put overtly promotional content on their social networks, that instead of garnering good publicity, impacts them negatively. Remember, social networks are designed to be social, not explicitly sell.
That said, you need to know about the 3Es of social media content.
Entertaining – Keep your audience amused
Engaging – Keep your audience hooked
Educational – Keep your audience informed
Balance these three in your content and add only a tiny percentage of promotion. You'll be good to go!
Audience Engagement: Create an Outlet for Audiences to Interact With  
Gone are the days when users only went to social media to look at or read the content. Today, a huge number of usersgo online to express views and be social.
As a successful and user-centric business, don't just broadcast content blatantly but also actually engage with your audience.
We really love what brands like Linkedin and Zomato do on social platforms. They respond to mentions and user comments. This makes the users feel naturally inclined to them.
Go-To Place: A Community for Your Audience  
Do you know the best way to engage with your audience, aka potential customers? By being their go-to place!
Creating a community where users feel comfortable coming to and expressing views is great for small and large businesses. But how do you get started? It's no rocket science; you need to establish your brand's personality in a way that that shows the soul and heart of your business.
Instead of sounding like a faceless corporation, come across as a friendly companythat loves to interact. Use polls or quizzes, but whatever you do should be newsworthy, exciting and induce response.
Trends Working Up to the Minute: Tracking Trends  
No matter the effort, there isn't any guarantee that you'll get desired results. But, tracking them will help monitor success.
Keep a constant eye on how things progress and make adjustments as you go.
How Often Should You Post? 
'As often as you can come up with high-quality content'.
Quality content does not flow easily. So, as a rule of thumb, you should post when you have something engaging, entertaining, or educational!
Don't plan daily posts only to fill up the calendar. Downsize the number of posts and upsize the quality. You can also experiment by posting fewer or more posts in a week and see what's working for your brand.
Summing it Up  
Planning and executing a social media marketing campaign in-house is achievable. But even then, the pros of hiring a super creative social media marketing agency like AdLift are endless.
We don't create social media posts. We craft engaging, valuable and strategy-driven material that your audience is likely to fall in love with.
Plus, we keep an eye on upcoming trends, like Live Commerce. We are ready to incorporate such techniques into social strategy and let your brand outshine.
Ready to rise upon social media? You are only oneform away!
Get
in Touch
Contact AdLift for a 360-degree marketing plan