How to Increase Traffic on Website – Ultimate Guide for Small Businesses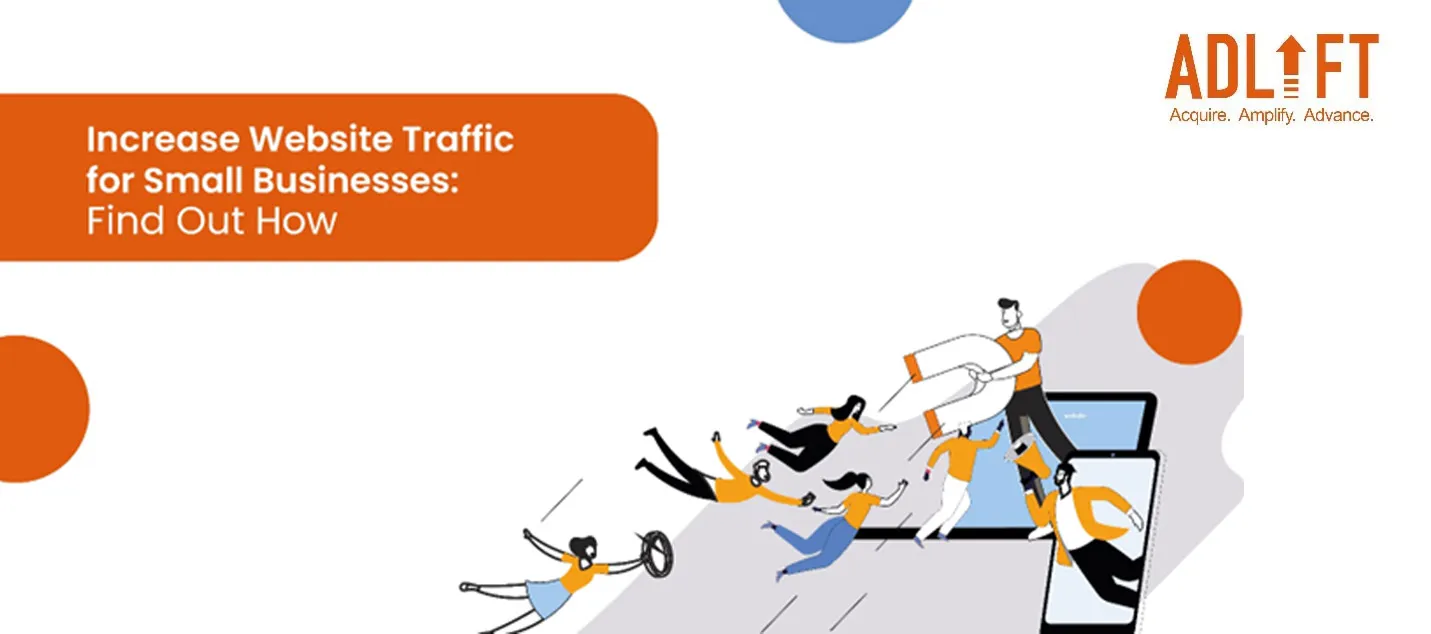 Imagine you're on a road trip, driving merrily along a stretch of deserted highway, and suddenly you see a long line of cars waiting outside a café that boasts of the best pastries in the country. Yum, you think, but how on earth did they find this place in the middle of nowhere?
Unlike the traffic of your daily commute, the mere mention of which can trigger a headache out of nowhere, website traffic is like that long line of cars waiting to get to the best pastries in the country: fantastic for business. Read on to learn everything you need to know about getting traffic on websites and, once you've got it, how to increase website traffic!
 Key Takeaways
Website traffic measures how many people visit a given website and how they interact with it.
Website traffic is a treasure trove of information: it can tell you almost everything you need to know about what users love (and hate!) about your website.
There are many ways to increase your website traffic.However, there is no one-size-fits-all answer to how to get traffic to your website.
 What is Website Traffic?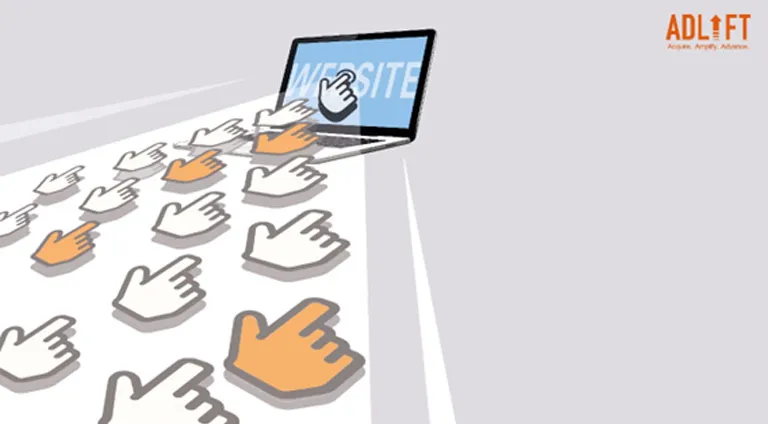 Simply put, website traffic refers to the number of people visiting a website, along with the total data give-and-take between users and the website. We have two primary kinds of website traffic: paid traffic and organic traffic. Knowing this difference is important to figure out how to increase website traffic!
Organic traffic, as the name suggests, is completely natural, homegrown website traffic.This primarily includes people who find you through Google searches, your social media pages, your newsletters, through word of mouth, and so on.
Paid traffic, on the other hand, refers to people who find you through advertising in its many colourful forms, including sponsorships, pay-per-click ads, influencer marketing, sponsored posts, and so on.
Why Should You Care About Monitoring Website Traffic?
Alright, you say, I get why the line snaking out of the pastry shop is important. But why should I care more about how many people are in the line?
Precisely, knowledge is power. You need to change something if you know what causes problems for your customers. For example, if theyspend a lot of time in picking up frosting for their pastries or leave from the cash counter because you don't take credit cards, you need to come up with a solution.
Monitoring website traffic is like holding your fingers to the pulse of your website. It can give you a world of information about how users interact with your website! How much time did users spend on a particular page? Did they leave immediately after landing on your homepage? How far into the process of making a purchase did they get before leaving?
The data from monitoring website traffic can be invaluable in helping you figure out what your target customer base is looking for and what you need to change to retain their time and business. Here are just a few insights you can get from monitoring website traffic, which you can then leverage to figure out how to increase traffic on the website.
You can figure out what parts of your website put your users off or turn them away: from long check-out processes to organised home pages,website traffic monitoring can tell you more than 10 things your users hate (and love!) about you!
You can see where your users are coming from in terms of regions, age and gender demographics, and so on. A clear view of who finds their way to you is a great way to narrow down your audience!
You can also use website traffic monitoring to create a compelling content plan. If your users spend most of their time on your blog and not on your product recommendation pages, you know which part of your website is hitting the mark and where you need to focus your energy!
Ultimately, the customer/user is the all-powerful monarch, and website monitoring can help you figure out exactly what you can do to change or enhance user experiences for the better, allowing you to stand out from the crowd truly!
Now you know what that pastry shop did to get where they are: they paid attention.
How Can You Monitor Your Website Traffic?
To find the answer to increasing website traffic, you'll need to begin by monitoring your website traffic. Worry not, we got you! There is a plethora of analytics tools on the internet that you can use to monitor website traffic and any other criteria you want to keep a special eye on! You can use analytics tools to measure metrics such as how an individual user found your website, what pages they visited, how long they spent on each one, whether they filled or submitted any forms, made any purchases, and so on. You also get demographic data such as the user's age, gender, and region, along with what device they are using!
Here are a few tools you can use to monitor website traffic: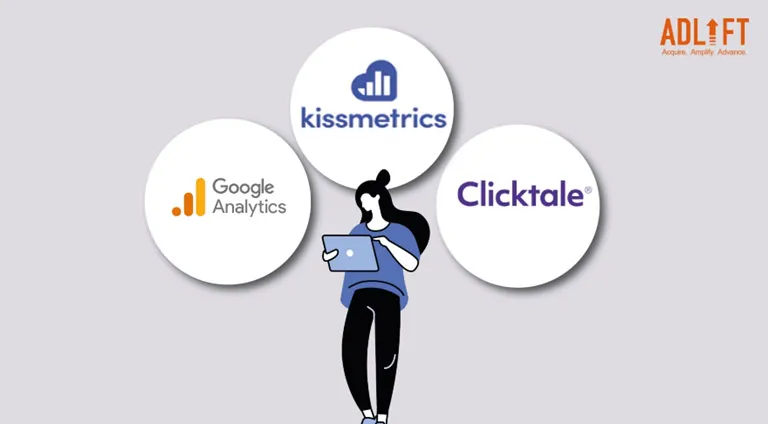 1. Google Analytics
For no reason, Google isn't a household name (and verb to boot!). As of July 2021, Google claims 99.68% of India's mobile search engine market! Its free version offers an absolute truckload of traffic data that you can leverage to determine how to increase your website's traffic. It allows you to see your visitors' location – country, city, etc. – sources – organic, direct, paid, etc. – and even offers ecommerce tracking to track sales!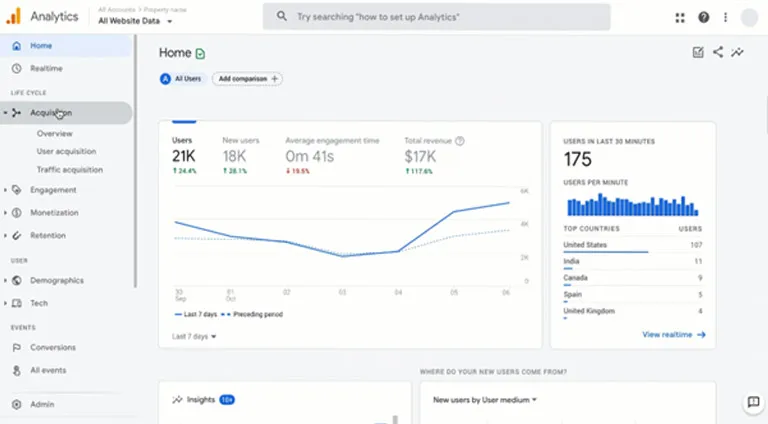 2. Kissmetrics
Kissmetrics, a well-known, paid analytics tool, offers easy application and implementation so you cantrack how your users spend their time on your website and where you might potentially be going wrong. Kissmetrics is also particularly useful if you're trying to figure out how to get traffic on your website through marketing strategies!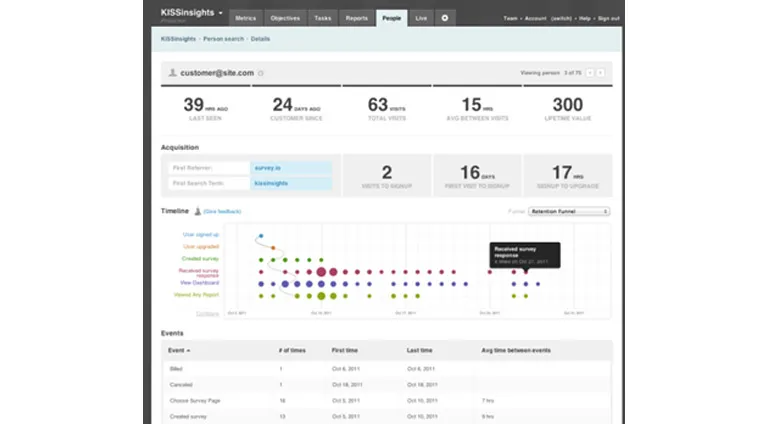 3. ClickTale
ClickTale is particularly efficient at session logging, allowing you to see precisely how a specific user spends time on your website over a long period! It helps you identify which parts of your website are working effectively and which need a little tinkering to get them to become a hit with your audience!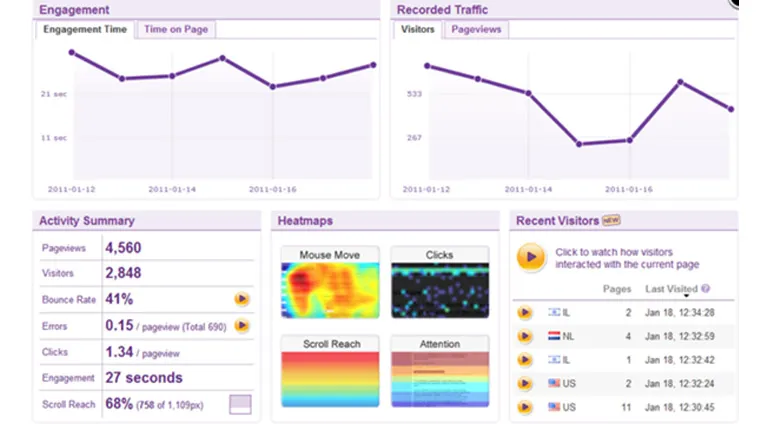 How Can You Increase Website Traffic?
Now that we're clear on the importance of paying attention to the good kind of traffic – website traffic- the big question is how to increase website traffic? While the surest way to long lines is wonderfulpastries, how do you get the word out that yours are the best in the country?
Here are a few strategies you can consider to chart out how to increase website traffic.
1.  Create Compelling Content
On the internet, content rules the world. Creating and posting compelling and memorable content is essential: it helps you cut through the noise and make an impact. Combined with other strategies below, sharp, clear, and compelling content is one of the most effective answers to how to increase website traffic.
You can use a variety of content formats, including –
Web pages
Blogs
Newsletter
Case studies
Webinars
White papers
Email
Videos
Although every business does not need to use all the content formats, a variety will help you reach different audience segments.
2. Keywords
Alright, you say I'm producing great content. How to get the word out there? The answer is keywords. Including relevant keywords naturally in your writing on the internet is a sure-fire way of shooting up the ranking when it comes to search engine visibility! Be sure to use relevant keywords at all the key places in your content framework, including your meta descriptions, page titles, headers, and even the URL.
There are 3 types of keywords you must use in your content, primary, secondary and additional keywords. The primary keyword should be, of course, the primary focus of the content. Secondary keywords complement the primary keyword with slight variation. Additional keywords are other related keywords phrased or spelt differently than the primary and secondary keywords.
You can use some online tools to find the top-ranking keywords for your niche!
3. Stay Active on Social Media
When you pick up your smartphone, what's the first thing you do? We don't want to look over your shoulder, but we'll bet you tap on your favourite social media app, be it Instagram, Twitter, Facebook, or even Tumblr! Most users spend most of their time online on social media, making it an integral vehicle to drive traffic to your website.
The most popular and top-performing social media sites include –
YouTube
Twitter
Instagram
Pinterest
Facebook
These websites aren't just an amazing way to connect with your audience and engage them but also help boost website traffic. But how does that happen? By simply adding the website link to your profile page. You can also lead the audience to your site with forms, sharing links on posts and through direct messages.
4. Advertise!
Not with a jingle and a video like on TV, though. No, we're talking about paid search ads on social media and search engines. While this strategy costs money and will naturally require some thought and strategy before you commit, it can be an effective way of gaining visibility and a share of your market quickly.
5. Leverage the Power of Backlinking
While this involves speaking to other businesses and websites in your niche, backlinking – linking to your website or content from external, third-party sources – is an excellent way of expanding your reach across pre-existing audiences in other niches.
Backlinks are crucial because they work as a 'vote of confidence'. Precisely, they signal the search engines that others are vouching for your content. If several websites link to the same web page, search engines believe your content is worth linking to.
6. Publish More List Posts
Lists posts are a great way to increase traffic for several reasons. Firstly, viewers prefer articles with a list because it is much easier to scan while reading. Instead of skimming from a huge chunk of text, lists can help break them down into more readable content. List posts work because a number in the headline can act as a psychological trigger and help bring more traffic to your website.
7. Create an Expert Roundup Post
We all know that people are more likely to believe the advice of an expert over anybody else's. That is exactly what an expert roundup post does; it creates a collection of quotes from industry experts or influential people in your niche. Expert roundups posts do especially well because novices are likely to swarm these websites looking for reliable expert sources.
8. Merge Similar Articles
Having similar articles with repeated keywords does not create a good look for your website, so what can you do to prevent that? You can merge all the similar articlesinto one consolidated page.
This way,you aren't spreading the information into several articles instead, you are consolidating it into one strong and informative article. This article will lead to more in-depth traffic for your page.
9. Include Some Guest Posts
Guest posting refers to writing a blog for a website other than your own. This is extremely helpful in getting traffic to your website as well as getting you a backlink. Guest posts are also useful in increasing your brand awareness. It's almost like a win-win situation.
10. Remember the Search Intent
Aligning your content with the consumer's search intent is the goliath of effective SEO. If you want to rank on google, you will have to create content that searchers are looking for.
11. ReviewDeclining Content
Over time, the rankings of your content will decline. That's just how things are. So, you need to keep an open eye and refresh and republish content that starts declining. Using the google search console, you can easily locate all the declining content on your website.Here's how to do that:
Click on the search results report.
Click the date section and select compare mode.
Click on 'compare the last 6 months to the previous period'.
Click on 'apply'.
Check 'click differences' and sort the results from low to high.
This shows the list of articles that have deteriorated in value over time.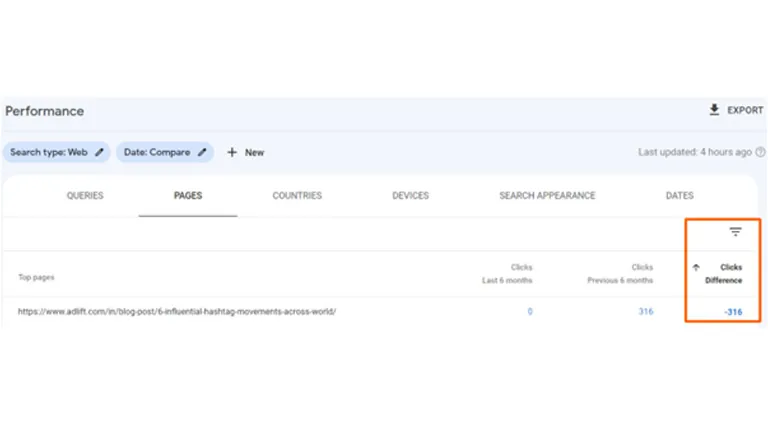 12. Clear the doubts with FAQs
While researching a particular topic you will come across plenty of related questions. It is important to answer these queries in your blog itself, but in some cases, it can be quite a challenge to do that. In such a situation, you should try answering those queries in your article's FAQ section. The cherry on top would be to mark up your FAQs with structured data, making your page eligible for rich results.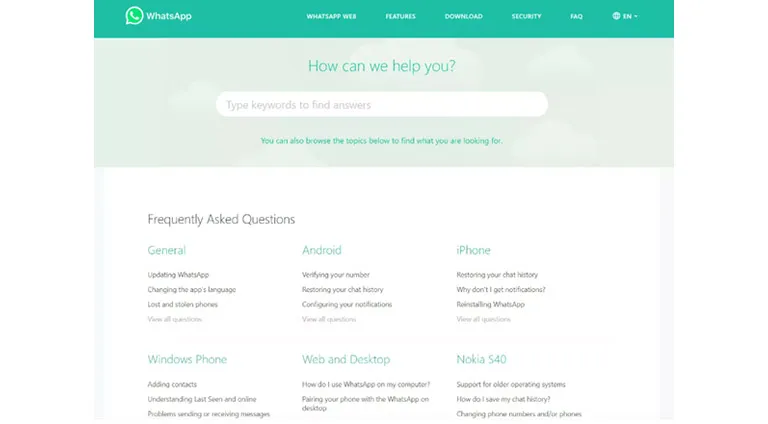 The Power of Knowing Your Target Audience
Knowing the audience your website is pitching to is a great way of ensuring you get their attention. Your website's appearance and your contenton that website are directly affected by your target audience. If you want to reach your target audience, you need to start asking yourself the right questions, like:
Who are my current customers?
This is the first step in recognising your target audience. Knowing your customers will give you a great starting point to identify the demographics of your customers. What is their age bracket? What is their income range? Learning these things about your customers is like putting together a puzzleto discover who your ideal customer or niche is.
How does my product/ service help them?
Who can benefit from your services? Who has the problems your service can provide solutions for? These questions can help you identify your target audience better.Your content should always revolve around the problem and how it can make your customers' lives easier.
Why should my customers choose me over others?
Knowing what differentiates you from the competition can help you highlight those qualities in your content.
Answering these questions can help you put together different pieces of the 'target audience' puzzle and give you a clearer picture of the audience you are pitching to.
Conclusion
When you enter the pastry making business, you realise that making good or even the best pastries in the country, though important, is not enough to get you the popularity and userbase you need to be a success. It would be best if you got the word out too.
That's where we at AdLift, come in. We let you focus on what you do best – whether that's baking or taking the literary world by storm with your writing –by doing what we do best: creating and executing tailored strategies to increase your website traffic.
Get
in Touch
Contact AdLift for a 360-degree marketing plan