What is PPC? Here is How it Works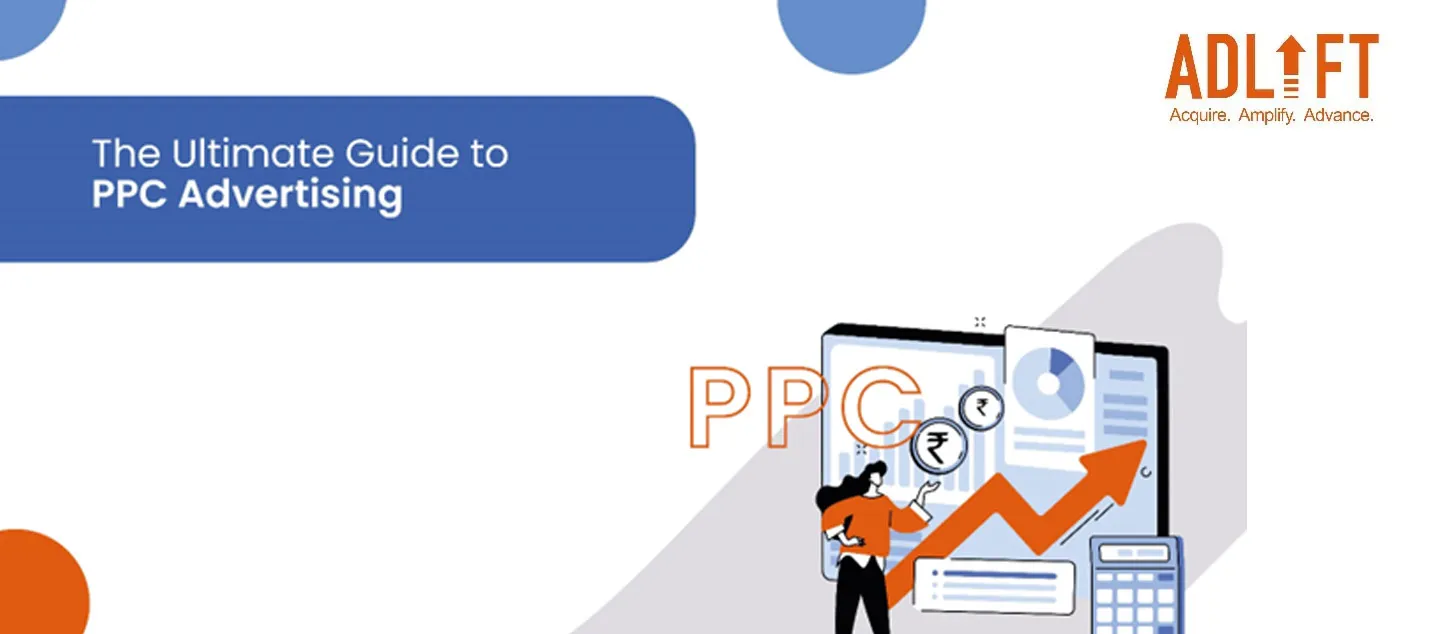 PPC, or pay-per-click advertising, is an excellent way to gain some visibility in the noisy world of the internet. However, it can seem a little daunting, especially when your hard-earned money is on the line. Here's everything you need to know about paid marketing and PPC!
What is Pay Per Click Advertising?
What is PPC, you ask? PPC stands for pay-per-click advertising. where the advertiser pays onlywhen someone clicks on the ad.
PPC marketing allows you to buy traffic for your website, allowing you to grow much faster than you would by relying solely on organic visits to your website.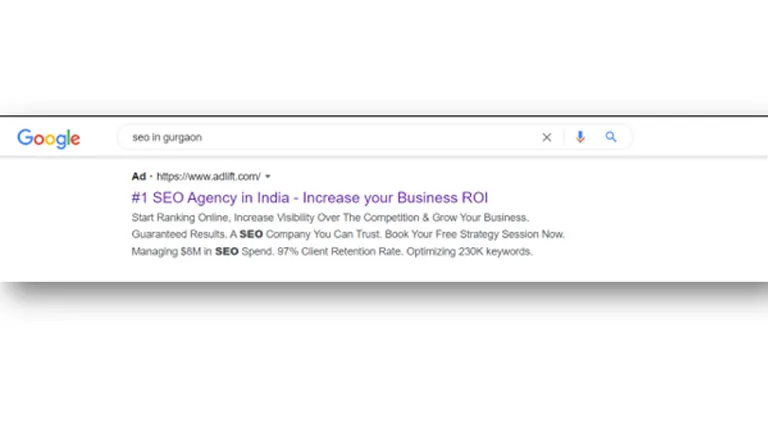 How Exactly Does a PPC Ad Work?
When you're trying to figure out what is pay per click advertising, you're also looking for a clear picture of how exactly it works.
Think of a PPC ad as a billboard on the side of a highway. You purchase the space offered by a billboard and are able to advertise your products or business on it. As people drive by, they look at your advert. When you pique someone's interest – yay! – you've gained a customer through that extra visibility on the billboard.
Pay-per-click advertising works on a similar principle, except that you pay by the customers you gain by using the space. When you Google something, you might find that the first result is highlighted as a sponsored result –it's exactly what you're looking for, so you click! When you click, the advertiser has to pay Google for having brought you to them.
If you're to splurge money for a PPC advert, hang on a minute. When PPC is effectively implemented and working as it should be, the fee becomes a small cost in the process of having gained a potentially long-term customer or user!
Whether you're new to the world of digital marketing and advertising or you're a seasoned expert, you know that a lot of thought and research goes into putting an effective strategy together. PPC marketing is no different! Search engines, Google among them, are big on good content. When you create relevant and thoughtfully targeted ads that do well with their users, they charge you less for each click. So, if you're willing to dive into PPC with your money, it's worth taking the time to know how to do it well!
Keywords are one of the most important cogs in the Google Search PPC machine. Keywords are the roadmap to your advertisement; thus, knowing which keywords to amplify and invest in is integral to effective Google search PPC advertising.
Why should You Consider Using PPC Ads? What makes PPC advertising so good?
Once you've found out what PPC is, you're bound to wonder if you should have your PPC ads in place already. Like billboards, however, there is, ultimately, no one-size-fits-all answer. However, it's worth considering for a number of reasons! As you digest what  PPCis, here are some reasons you should consider springing for it.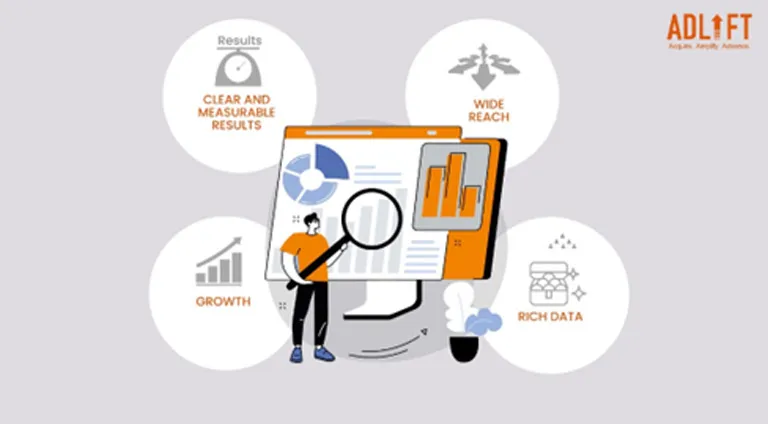 1. Clear and Measurable Results
Have you ever used a dating app? Sorry, we don't mean to pry. However, just imagine if you could figure out, once and for all, which part of your profile gets all those right swipes, and which of your favourite jokes is falling flat in front of your target swiper?
Using pay per click advertising in combination with Google Analytics can offer you a lot of insight on what parts of your website are making an effective impact on your audience, and which are falling flat. You'll be able to see how many people are seeing your ad, how many click on it, and how many stick around or return! No more mixed signals, no more mystery!
 2. Wide Reach
A total of 5 billion+ people around the world use the internet today. These users can be reached out via PPC advertising.
Example: You're convinced that your brand's shoes are one of the best options at the most affordable prices currently in the market. You are sure that if enough people get to see your shoes, they will definitely be willing to pay for the superior quality. You're already quite famous amongst the customer base in your local market. However, you don't want to restrict your reach to a particular area or even city. Word of mouth will only get you so far. But what's the best way to reach the potential customer two states away? Pay per click marketing can get you the wide reach you're looking for without relying on the unpredictability of word of mouth or virality.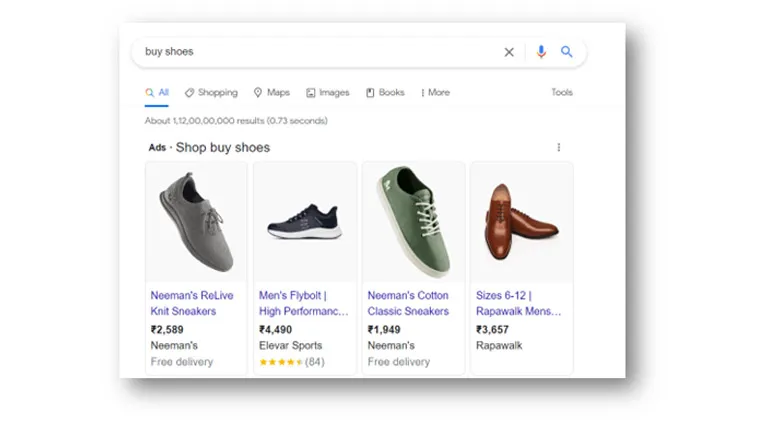 3. You're in the Driver's Seat and You Have Complete Control with Powerful targeting capabilities
Businesses can target audiences based on the devices they use, geographic locations, and the types of campaign they want to run. While campaign-based targeting includes display networks, search networks, product listing ads, and search networks with display opt-in ads, location-based targeting is extremely granular and can be as specific as postal codes and device-based targeting (including laptops, desktops, and mobile devices).
You can choose to be as precise or as wide-ranging as you like in your PPC strategy, from the keywords and placements you select to the demographics you have your eye on, from how much money you're willing to spend to how quickly you want to scale up or whether you think it's time for a break, it's all you. If you say "jump", PPC marketing asks, "how high?"
This kind of incredible flexibility is rare when it comes to marketing plans: once you set the ball rolling, you have to see it through.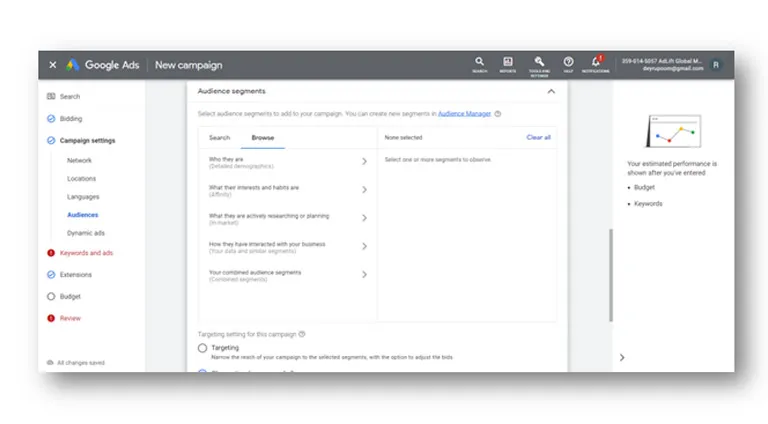 4. A Treasure Trove of Data
Pay per click marketing allows you to leverage and capitalise on what's already working effectively for your website. Through the incredibly detailed impression, conversion, and even click, data you can get through PPC marketing, you can learn everything you need to know about your target users in a jiffy, and tailor your website experience for them accordingly.
Some KPIs that you need to watch out for when you run PPC campaigns are:
Cost per click
Click-through rate
Impressions
Conversion rate
Clicks
Quality score
Cost per acquisition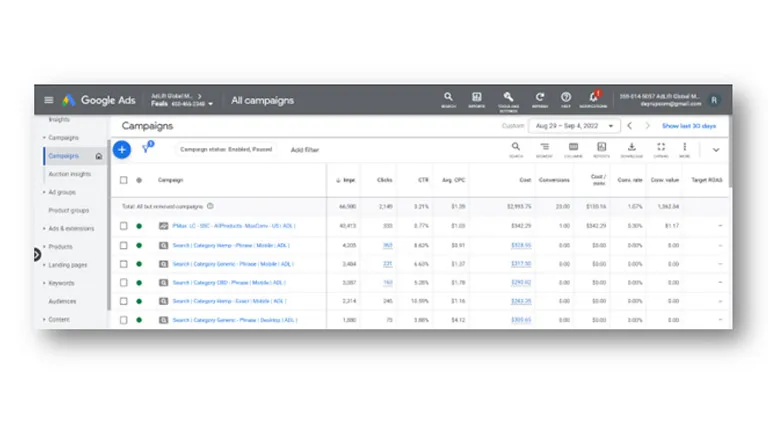 5. Growth in Saturated Markets
Let's say you've caught the food blog bug and want to begin documenting your family recipes for all the world to see. You might think finding visibility and standing out in such an incredibly saturated market is impossible. While nothing beats excellent content, the extra push PPC marketing can give you can go a long way in ensuring you can make your presence felt on the internet.
You can think of PPC marketing as an electrified form of search engine optimisation. The visibility that may take a long time to achieve organically is offered through PPC; this is integral for visibility in saturated markets! This way, you aren't limited to your existing followers and subscribers, and can expand swiftly to find new customers!
Best PPC Platforms You Need to Know About
PPC belongs to a large category and is used across various platforms. Most types of PPC campaigns are usually performed over social media advertising or Google ads. Here's how both differ:
Google Ads PPC Campaign: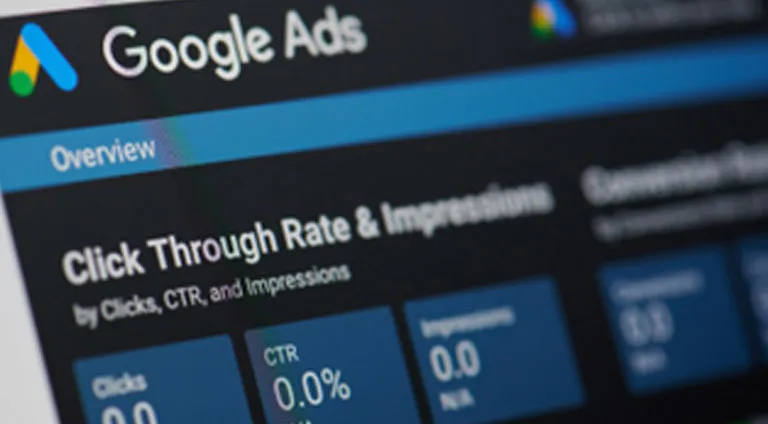 With a PPC campaign designed for Google ads, you pay Google the amount (CPC) whenever user interacts with ad.
Under Google ads, there are multiple channels that work on ppc model. i.e. Search, Display, Shopping.
*Bing is another potential platform that can be used for PPC advertising.
Social Media PPC Campaign:
Though Google ads certainly advertiser have a wider reach which spans 95%+ of the web. However, choosing social ads can deliver awesome results too. The most popular platform for social media PPC campaigns is Facebook which has more than 2.8 billion+ monthly active users worldwide. One of the big benefits of Facebook campaigns is that because the company owns Instagram too, your ads will Show up on both the platform at the same time.
For B2B industries, LinkedIn & Twitter can be a strategic platform to use with PPC model.
How to Build a PPC Campaign?
Now that you know the benefits of PPC ads and the best platforms for the same, we thought we'd guide you in setting up a campaign. So here are a few steps to set up a PPC campaign.
Optimize Your Website
Before starting a PPC campaign, it's important to address the landing pages of your website that will work in conjunction with the ads. But why is it important?
This is because the ad intrigues people, making them want to know more. But if the page that the link redirects them to is unrelated or generic, the prospect is likely to bounce.
Choose a Bidding Strategy
You can choose from numerous bidding strategies; selecting the right one will depend on several factors, including your goals, budget and experience with PPC.
The earliest choice you'll have to make is between automated and manual bidding. If you don't have any experience with PPC, you'll have to begin with manual bidding. It is low cost but doesn't allow you to optimize the bids.
On the contrary, automated bidding reduces the time you need to set up the campaign but will cost you a bit more.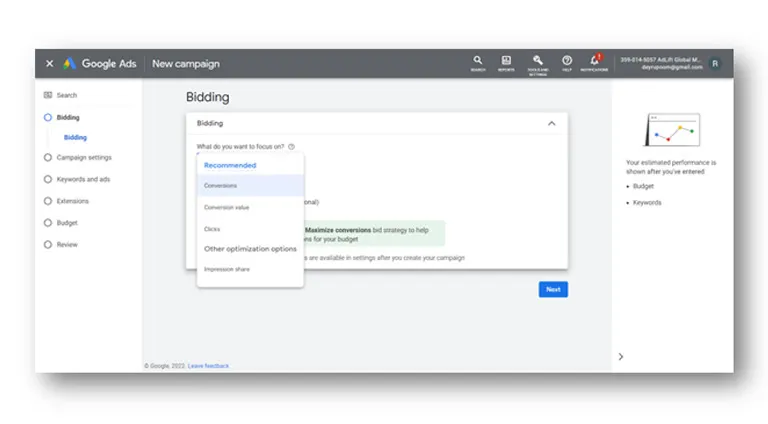 Set a Budget
While budget is an important aspect of a PPC campaign, the best part of advertising is that you can still do it on a budget. In fact, if you're just getting started and don't have deep pockets, you can still try it out by putting in a small amount.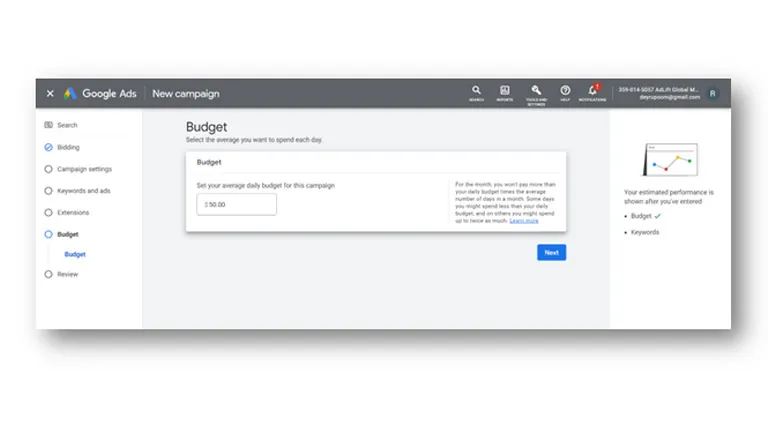 Research and Choose the Keywords& Audiences
Research and using the right keywords is probably the most important part of a PPC campaign. Search engines won't know when to display your ad without relevant keywords.
On Display & Social channel, choosing the right interest, behaviour, demographics is the key to get higher engagement at lower CPCs.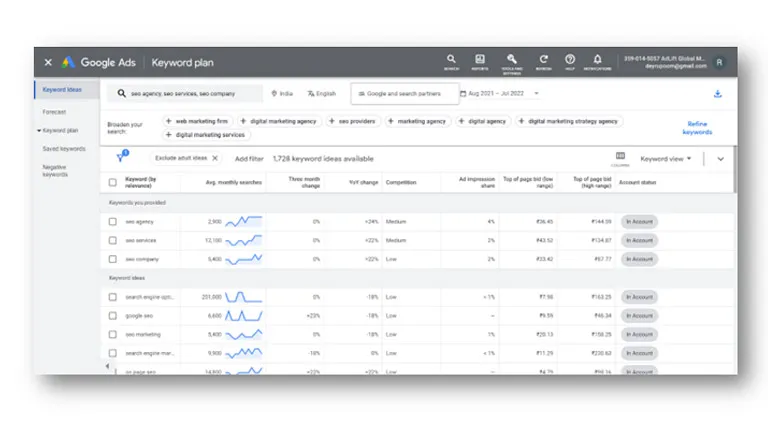 Create a Great Ad
Now is the time when you work on the actual ad. The key here is to keep the ad short and to the point.
Another thing to note is to write the ad based on the goal. For example, if you want to increase sales for Mother's Day, the ad should let people know you have a Mother's Day sale.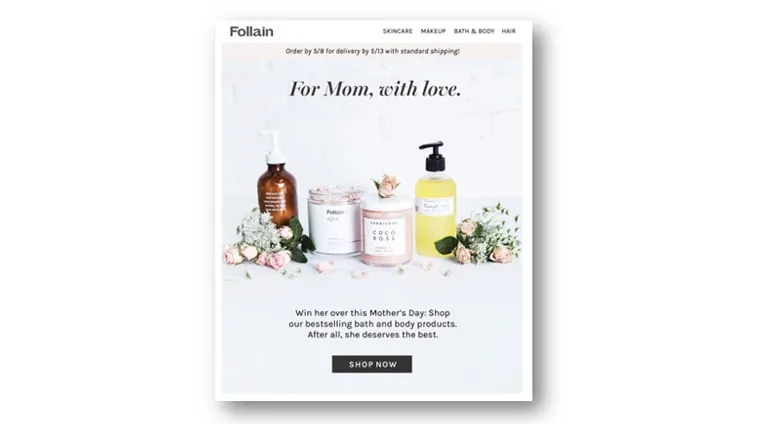 Never Skip the CTA
Now that you're done with everything, make sure to add a call to action. It is the CTA that suggests people what to do next. Make the CTA clear, compelling and concise.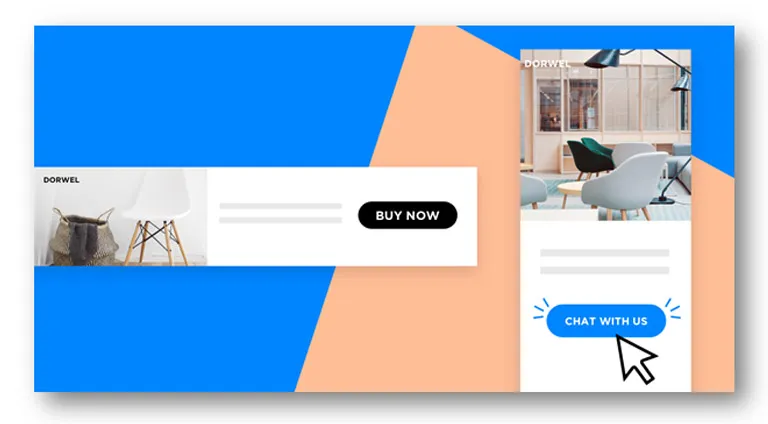 Want to perfect your paid ads?
When you're thinking about what is PPC and whether it's the right fit for you, it might seem like an overwhelming task, especially since money is on the line. However, PPC marketing and advertising has consistently proven itself to be a steady, reliable, and profitable way of gaining visibility across websites, from non-profits and SaaS companies to B2B and B2C businesses.
There are lot of paid advertising strategies you can use, and it can be hard to choose the right one. But don't worry! We'll help you invest your ad spend wisely.
Working with an accomplished PPC marketing agency that has a hands-on experience can catapult your business to success. AdLift has a team of experienced professionals that can help you design winning PPC advertising campaigns to help you reach your business goals.
Get
in Touch
Contact AdLift for a 360-degree marketing plan