What to Expect from The Google September 2022 Product Reviews Update?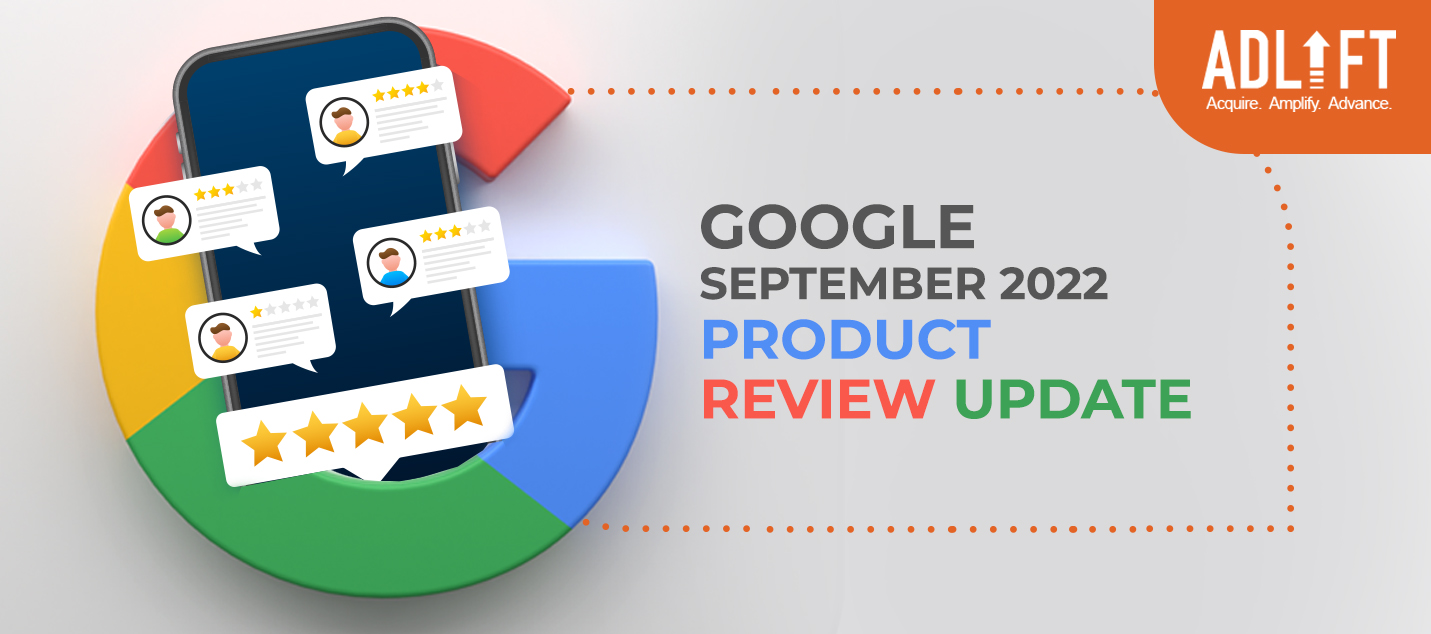 Google came out with yet another update just a week after its September core update. Two Google updates in a week?! Who would've thought?This might seem a bit overwhelming to all SEO fanatics, but we are here to lift the fog of confusion and clarify what exactly this product review update is and how it will affect your ranking.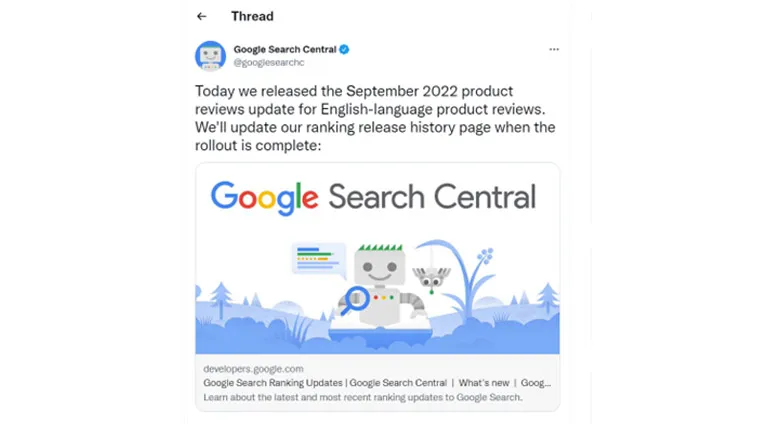 What Exactly is the Product Reviews Update?
Let's clear out one thing first: this update is a product review update which is very different from the Google core update. A Google core update that recently came out on 12thSeptember aimed to improve the quality and relevancy of Google's search results. The rollout of this Google update was officially completed on 26th September.Each major core update modifies the formula used by Google to rank web pages. For example, web pages that previously ranked high for their target keywords may now rank low following a core update.If you wish to read more about this recent update you can check out this article on September 2022 Google Core Updates.
Back to the recent update, the Google product reviews update wants to promote review content that goes above and beyond much of what you read on the web. Google has stated that it will prioritize product reviews in its search results rankings. That could be a red flag for websites that publish lower-quality product reviews.
So, if you post such reviews with "thin content that simply summarizes a bunch of products" and suddenly notice a drop in your rankings, then this product review update could be the reason behind it. But, according to Google, this is not a punishment for your content; rather, Google is rewarding sites with more insightful review content with rankings higher than yours.
Technically, this modification should not affect content other than product reviews.
Won't the Updates Overlap with Each Other?
With Google updates released so close to one another, there is the problem of overlapping updates. What this means is that SEO analysts might not be able to pinpoint exactly which update is causing the fall or a hike in their website's ranking.
But to be fair, Google pre-announced their product review update a month in advance. This is the fifth product review update. The first came out on 8thApril 2021, the second on 1st December 2021, the third was rolled out on 23rd March 2022 followed by the fourth on 27th July 2022.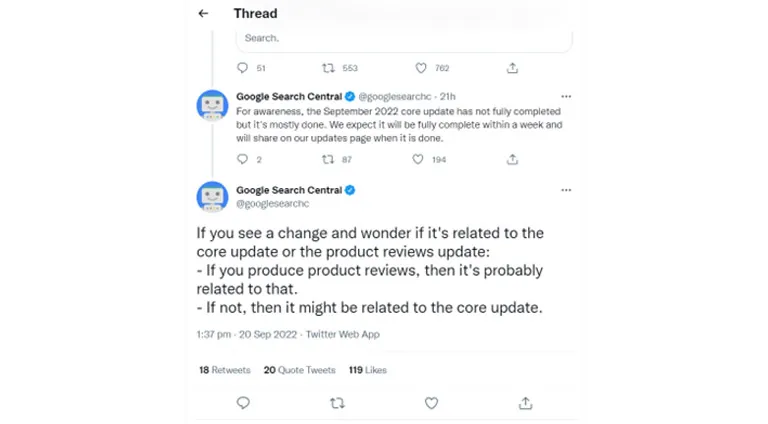 Know What Hit You!
But in this case, how would you figure out which update is responsible for your ranking dips? The September core upgrade or the September product reviews update? On Twitter, Google stated:
"For awareness, the September 2022 core update has not been fully completed, but it's mostly done. We expect it will be fully complete within a week and will share it on our updates page when it is done.
If you see a change and wonder if it's related to the core update or the product reviews update.
1) If you produce product reviews, then it's probably related to that.
2) If not, then it might be related to the core update."
One thing to note here is that the rollout of this update was completed on the 26th of September.
How To Survive and Thrive Under This Google Update?
If you see some negative effects of this update on your website's ranking, then these tips from Google are for you:
In your reviews, try to provide useful in-depth information, such as the advantages or disadvantages of a given item, specifications on how a product functions, or how the product differs from earlier versions.
These reviews should come from people who have used the products and demonstrate what they look like or how they are used.
Include information that is not provided by the manufacturer, such as photos, audio, or links to other content that details the reviewer's experience.
Discuss comparable products or explain what distinguishes a product from its competitors.
Conclusion
For websites offering product review content, the latest Google product review update can significantly affect rankings. The best way to protect yourself from this sudden bombardment of Google updates is to hire the services of an excellent SEO agency like AdLift. We will ensure that in the future, you put a lot more detail and effort into your product reviews so that it stands out from your competitors and these regular Google updates don't affect you. Connect with us and stay a step ahead with the latest updates and trends in the SEO industry.
Get
in Touch
Contact AdLift for a 360-degree marketing plan