Your Handbook to Creating Rich Media Ads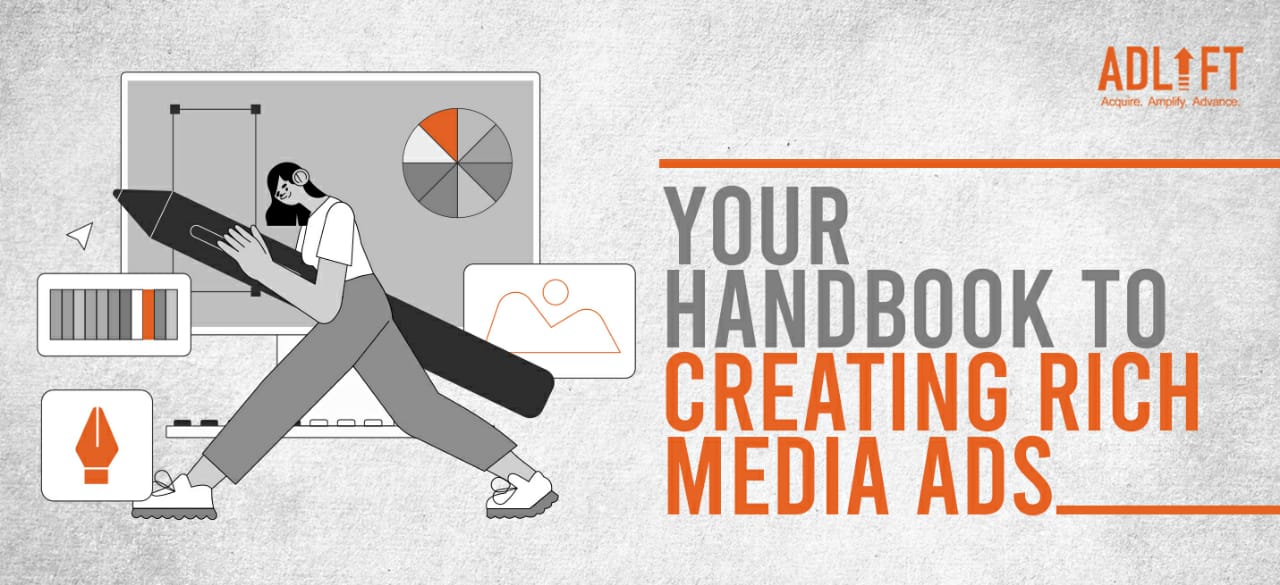 Attracting and retaining your targeted audience does not always come easy. Simple banner ads and plain advertising are no longer enough to engage your consumers. As consumers evolve with the market and the internet becomes oversaturated with advertisements, users have developed a sort of a 'banner blindness' that often makes even the best banner ads go unnoticed.
However, that does not mean that digital advertising has lost its power. By simply making the switch to more modern tools like rich media ads, advertisers can achieve better ROI and, ultimately, better results for their brand.
What are the Various Rich Media Types?
Although they were introduced in the late 90s, rich media ads have often been overlooked by many brands, but that's not the case anymore. Rich media is becoming increasingly popular amongst digital marketers, thanks to the integration of HTML 5,which makes it easier to include rich media ads on webpages.
The different types of rich media formats offer infinite opportunities to present the brand's message in an impactful way. Some of the most common formats include:
Banner Ads
Often found on webpages, banner ads have fixed dimensions and incorporate dynamic elements. Although it is the ease of creating banner ads that have made them a more preferred choice amongst advertisers and marketers, it is also the fact that rich media features draw consumers' attention and encourage them to interact with the banner ad. Another reason for their popularity is the affordability factor. Here are a few examples of rich media elements that are often used in banner ads:
3D
Quiz
Carousel
Reveal, etc.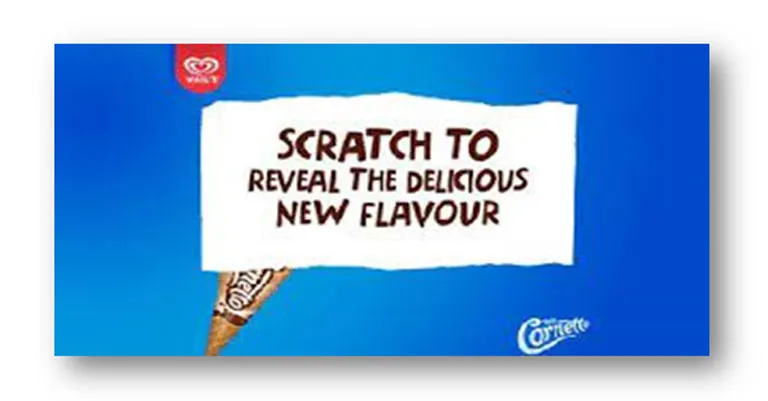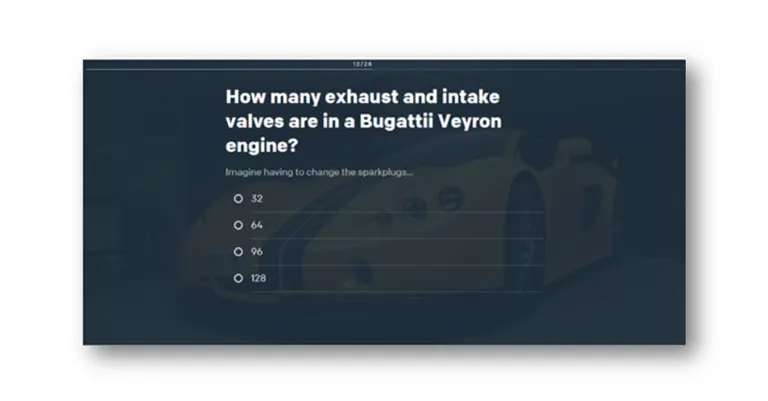 Some features on banner ads include:
They are easy to load
Have a low creation cost
Are a flexible solution
Interstitial Ads
Interstitial ads are one of the top examples of rich media advertising that has the ability to grip the audience. These are highly interactive full-screen ads that are designed to appear at the natural transition points as the users surf the internet or run a mobile application. It is their full-screen appearance that differentiates them from the likes of other rich media formats like banner ads. They are often a blend of images, videos, as well as audio. Their full-screen view leaves no loopholes and ensures that the users do not miss the ad. Its interactive elements include:
Puzzles
Flash Sale
Sign-up Sheets, etc.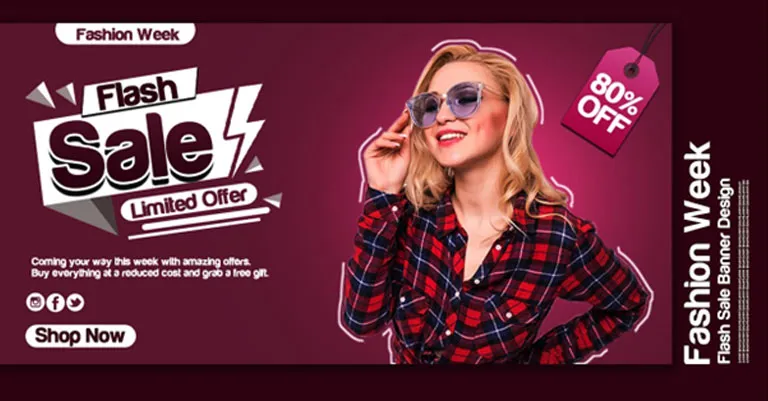 Features of interstitial ads:
Higher ROI
Enhanced viewability
High CTR and conversion rate
Responsive Ads
They are highly responsive in terms of size, design, and format, and they instantly adapt to look nice on desktop and mobile displays. This makes it possible for them to simply fit the Google Display Network's ad space alongside other networks. A short headline, a lengthy headline, a description, a marketing image, a logo, and a CTA can all be found in responsive ads, which are among the best rich media ad examples. Such advertisements are used by marketers and advertisers whose main objective is performance. Interactive components of responsive ads include: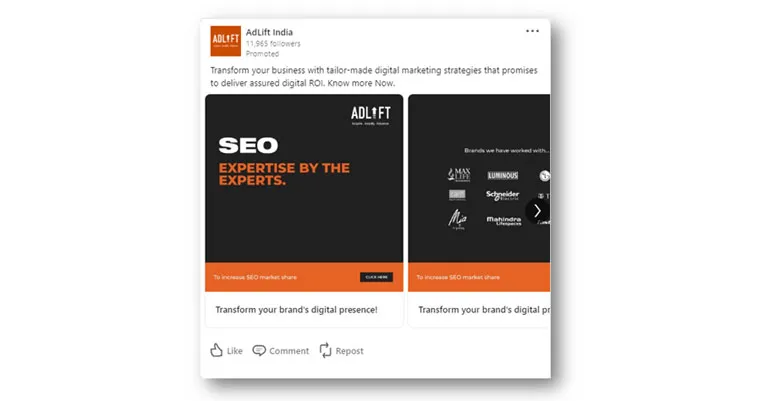 Features of responsive ads include:
Highly flexible
Works best with remarketing
Wider reach
Ways to Create Rich Media Ads
To begin generating rich media advertising, select an HTML5 ad builder.
Prepare your rich media ads with the appropriate media, such as photos, frames, graphics, etc.
To keep file sizes under control, save your files in formats like JPG, PNG, or SWF.
Whether it's for mobile or banner ads, add the necessary media to your ad creator.
To create the advertising, follow the platform's user interface's instructions.
Check Out a Few Rich Media Ad Examples
The Hobbit
For the promotion of the Hobbit movie, advertisers created a landing page that was totally developed in HTML5 and optimized for tablets and (nearly) all mobile devices. This "The Hobbit" movie implementation," which was designed for mobile devices, guidedusers through the plot and characters in a way that seemed extremely familiar to the user in terms of gestures.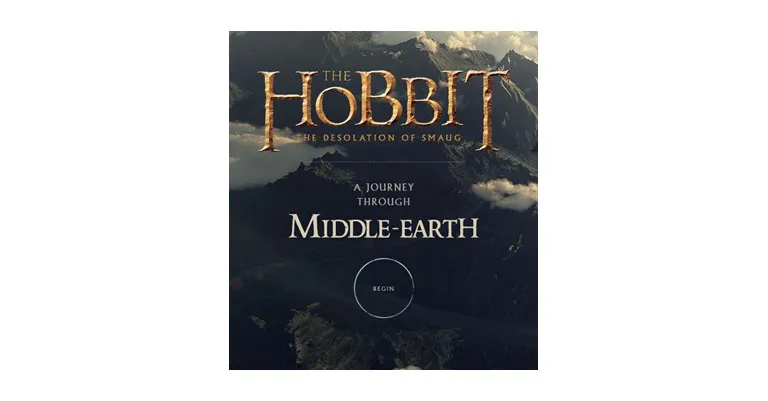 Spotify
Spotify, the major music streamingwebsite and app, is well renowned for its creative and unusual advertising. The brand has carried out a number ofcampaigns, each with its easily recognizable branding.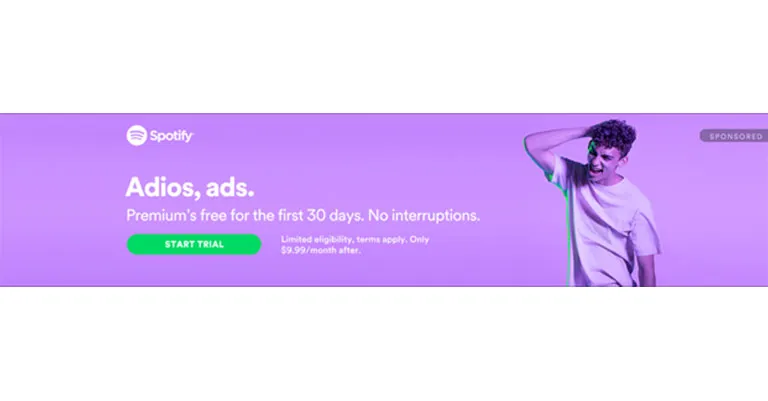 Adobe
Any photographer will admit that what they see in real life frequently appears differently on camera, and Adobe does an excellent job at showing it. This advertisement demonstrates how editing tools can be used to enhance color quality and revamp the snapshot.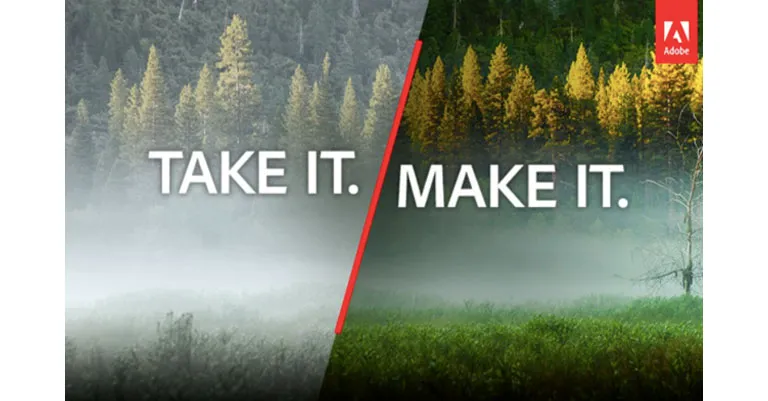 Benefits of Implementing Rich Media Ads in Your Advertising Strategy
You can boost user experience, engagement, and several other important content metrics by incorporating rich media ads in your advertising strategies.
Drive User Engagement
It has been demonstrated that rich media display advertising increases customer engagement by enticing viewers to engage with the advertisement. Rich media advertising outperforms regular banner ads by a staggering 267%, according to eMarketer.
Creative and Dynamic
Rich media advertisements are, by definition,'rich' in terms of creativity. Rich media technologies are also dynamic, enabling marketers to target particular audience segments based on their location or surfing habits. This is possible because of the increasing data analytics that is made possible by these technologies.
Can Drive Purchase Intent
Rich media increases purchase intent in addition to user engagement, increasing both publisher and advertiser ad income. According to studies, commercials utilizing rich media creative increased purchase intent by 1.16% compared to ads using other formats, including straightforward GIFS or still images.
Rich Media Ads vs Standard Ads
| | |
| --- | --- |
| Standard Banner Ads | Rich Media Banner Ads |
| The small file size is purposeful for branding. | Has a larger file size in comparison to standard banner ads |
| Less flexibility for advertisers | Highly flexible for advertisers |
| Cannot incorporate rich media elements | Rich media elements can be included with HTML, Java Script, etc. |
| Only one interaction point | There are several points of interaction |

Conclusion
Marketers are finding it harder and harder to catch consumers' attention, but one of the best methods to do so is using rich media ad formats.
Depending on the sort of ad you create, rich media ads developed through CMPs can deliver a wealth of data in the increasingly data-driven world of digital advertising, including information on engagement, video completion, and interactions in addition to viewability and click-through rate. For internal teams of all sizes, it makes A/B testing, multi-variant testing, and optimization possible.
Reach out at AdLift today to get the job done. We offer the best of digital solutions that help your business reach great heights in the longer run!
Get
in Touch
Contact AdLift for a 360-degree marketing plan