Banner Advertising Made Simple – What You Need to Know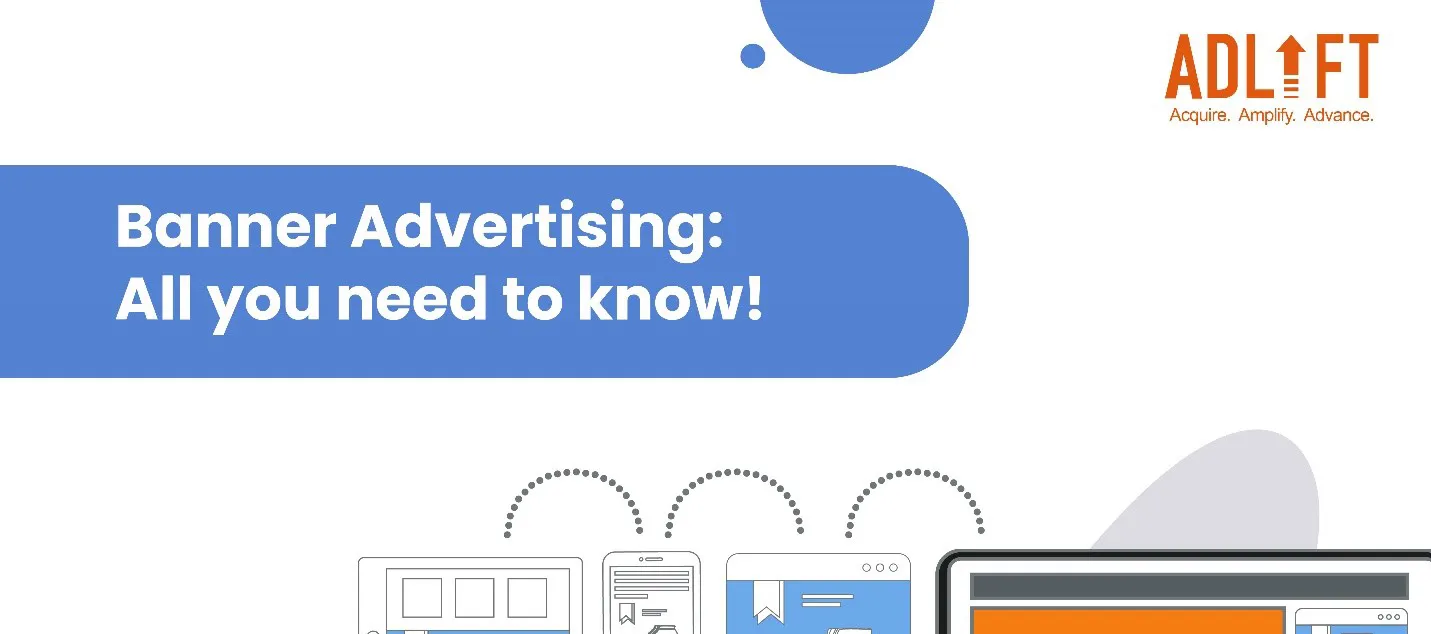 Imagine cruising on a highway and driving past a huge banner with a catchy captionand attractive pictures. You may or may not remember it forever, but that one banner has the potential topique your curiosity and influence your purchase decision! That's the power of banner advertising!  Like most marketing channels, banner advertising too has digitalized.
You can now spot eye catching banners on most websites displayingvarious products and services.
But how effective is banner advertising? Did you know that there are different types of banner ads?
Don't worry. We come bearing answers.
Key Takeaways 
Banner advertising is an image-based form of web advertising over text-based advertising.
Banner ads can help create brand awareness and drivevisitors to your website.
Banner ads are placed on websites getting high traffic.
There are three types of banner ads – flash, static and animated GIFs.
Banner Advertising 1.0: Understand the Basics of Banner Advertising 
Also called display advertising, banner advertising is an image-based form of web advertising. The primary purpose of banner advertising is to advertise a brand or get visitors to your website from the host's website.
Let us simplify it for you.
Every banner ad you come across serves one purpose – you click on that ad you see on the web page, and the browser takes you to the advertiser's website. Banners are crucial pieces of Html that can make a huge difference for brands with an online presence.
How Do Banner Ads Work?
Banner ads help generate traffic fora website. Theyalso function as a regular advertisements to engage users, keep them informed and expand brand awareness.
So, if you really want to take your business to new heights, banner advertising could be the right thing to do.
Here's how it works.
Creating Brand Awareness – You can increase your brand's awareness by placing banner ads smartly. This way, people can easily recognize your products and services.
Generating Leads – Banner advertising is a great way to build a user base. If you have a SaaS business, banner ads can turn out to be beneficial to get more users to sign up.
Retargeting the Audience – We all face situations where someone comes to our website and does not sign up. Not to worry. You can retarget them with a banner ad.
Usually, banner ads are placed on websites with high traffic offering useful and eye-catching content. However, there are other important factors to consider before using banner ads to reach a wider audience. It is best to place your banner ads on the websites of your industry's niche.
Did You Know?
75% users remember a brand after seeing an online banner ad!
Types of Banner Ads
Believe us or not, banner ads are one of the most popular tools used by brands to gain traction over the Internet.
Take a look at different types of banner ads.
Flash Banners 
A flash banner is created using Adobe Flash technology that is usually animated in a complex manner.
Flash banner can be a short movie and often contains sound. Even better, these banners are interactive, which means they help engage the audience.
This kind of banner usually starts with a single image and changes into something entirely different. The good news is that flash banners are very attractive, and they instantly draw the user's attention.
But with pros come certain cons. One of the major downsides of flash banners is that they can't work without an Adobe Flash player. Plus, they often make a website run more slowly. Oops!
Static Banners 
Static banners are opposite to flash banners. They don't move and are enclosed in a still frame. Very often, a static banner will have a minor animation element, such as colour-changing text or blinking.
However, the frame never changes, and you won't get to experience a slide show.
Don't be sad. Static banners do offer some advantages. For users who don't prefer much intrusion and believe in the concept of simplicity and minimalism, these ads can be less annoying.
Plus, static banners won't cost you a fortune and are easier to design. Yaay!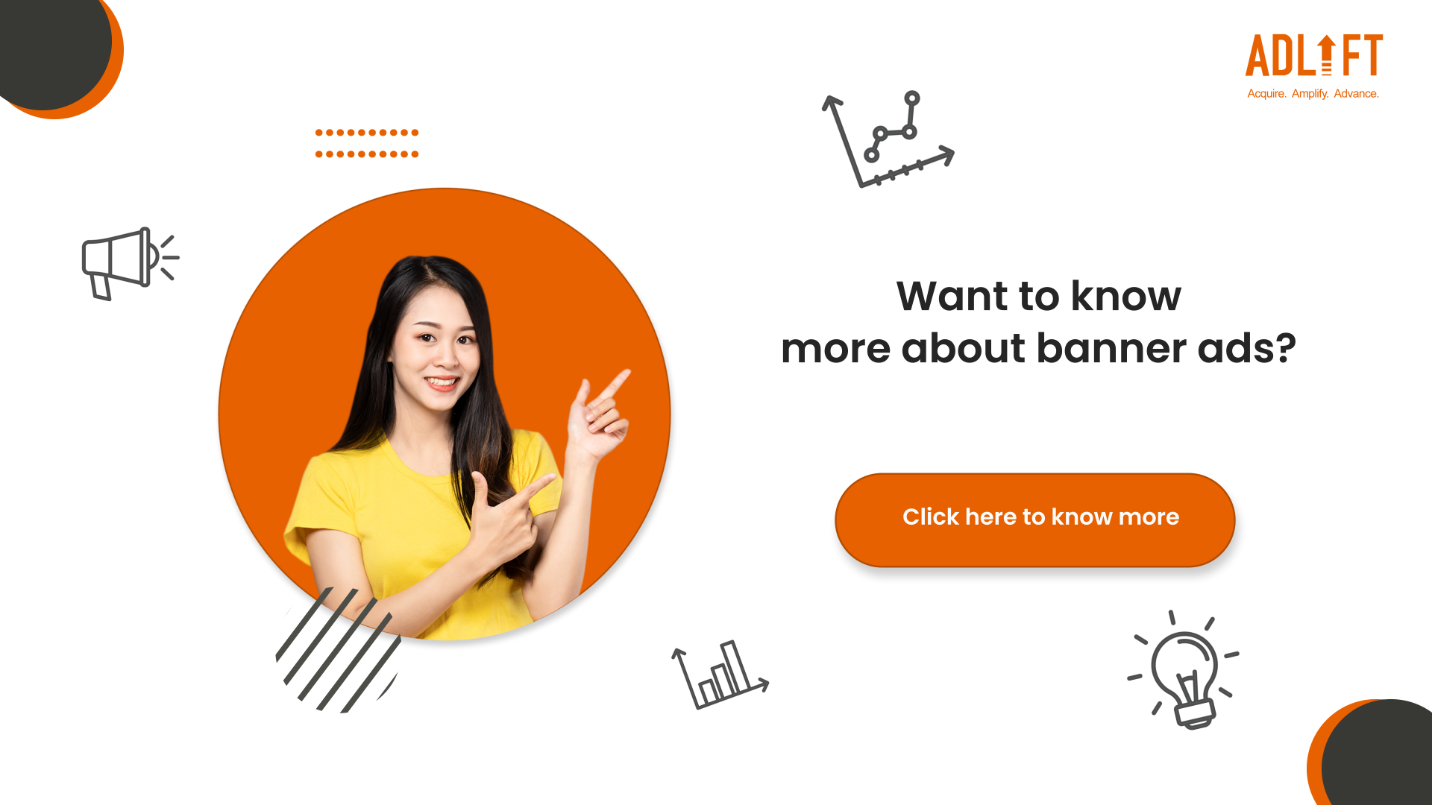 Animated GIF Banners
A GIF banner is an animated banner containing an image or text animated in the GIF format.
Wondering how an animated GIF banner is any better than a flash banner? This is because GIF banners do not require any plugin, while flash banners need an Adobe Flash player to work. Plus, animated GIF banners also work on smartphones, which is a huge advantage in a world where we are replacing all gadgets with a single mobile.
GIF banners are also easy to design and have a small file size. But unfortunately, they aren't interactive.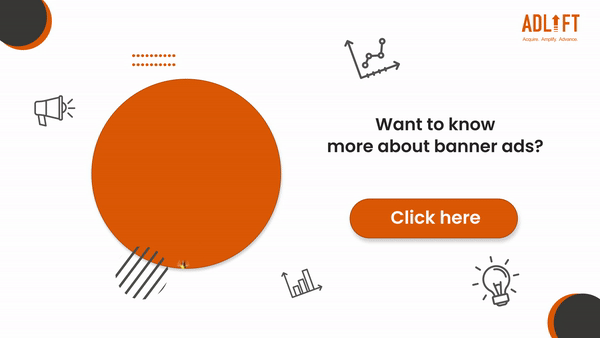 Final Thoughts 
Are you looking to bring your ads to life with banners?
Well, that's a great idea. A well-designed banner ad placed smartly on high traffic websites can engage the audience and provide relevant information. If you do banner advertising the right way, it can surely be a worthwhile investment for your brand.
But for that, you need a professional. Not to brag, but we are the design experts. We, at AdLift, have an amazing design team that can help create banners of your choice. Get in touch with our animators to capture the attention your brand deserves.
Get
in Touch
Contact AdLift for a 360-degree marketing plan