From Image to Insight: Uncovering Google's 'About this Image' Feature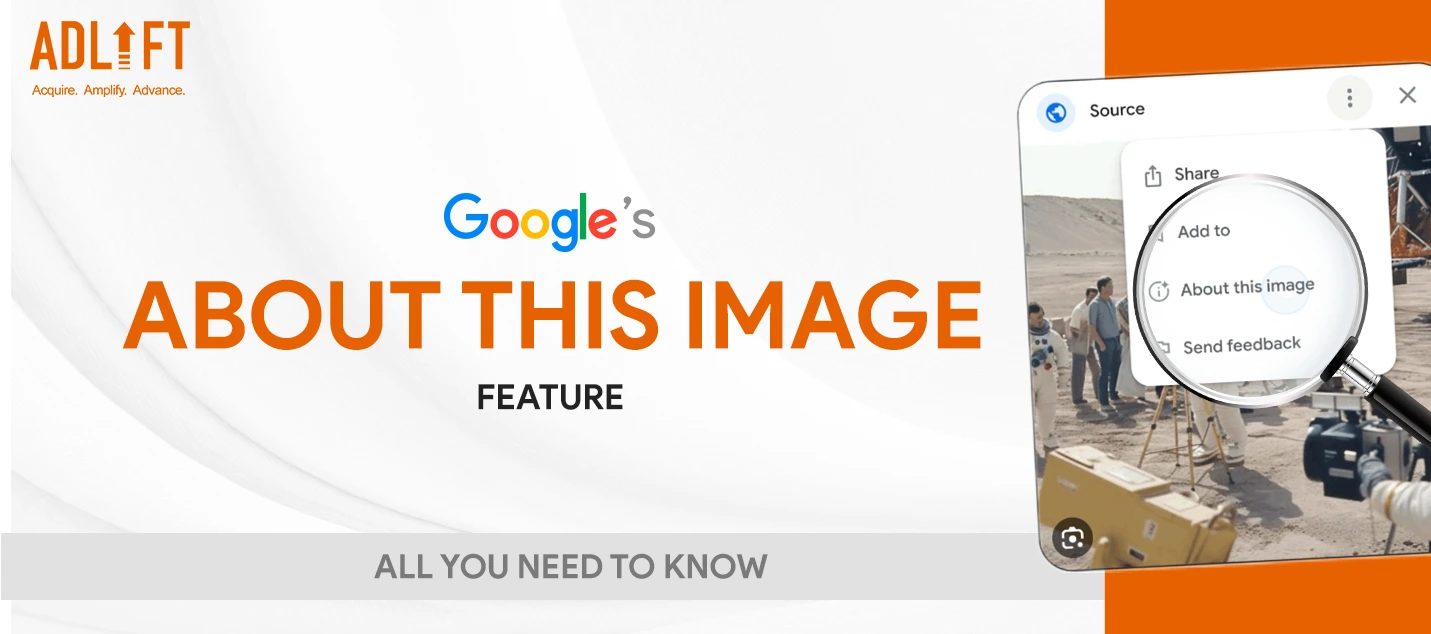 In the vast ocean of information – Internet- visual content, especially images, has always been integral for capturing attention and conveying messages. With the ever-expanding pool of visual content, understanding the content behind an image becomes essential. It is crucial to know its origin and credibility before using it for personal or professional use.
To enhance our understanding of images and other visual information on the web, Google has introduced its remarkable 'About this Image' feature. Let us examine how this feature works and how it will empower users worldwide with valuable insights.
Before we explore this feature, let us discuss why we need an image tool for background information.
Why Does Image Search Require a Background Info Tool?
Whether seeking inspiration, looking for products, or exploring destinations, we encounter hundreds of images daily associated with entertainment or critical news. We must know that the one we are looking at is a genuine and original image. With search engines like Google, you can analyze images and get relevant information.
However, anyone can share any image, fake or real, online. Until recently, the process of extracting background information and insight about a picture and accessing its credibility was limited.
Unveiling Google's 'About this Image' Feature
Google's latest image insight feature – About this Image, is another testament to their commitment to enhancing the search experience. This feature aims to bridge the gap between the image and its available online information. It will help people quickly and easily assess the context and credibility of images.
With this 'About this Image' feature, you can check
when Google first indexed the particular image,
where it may have first appeared,
where else has it been seen online (including news, social media, or fact-checking sites)
You can access the information of the image by clicking the three dots on the image in Google Image results. You can also use this feature while searching for an image or screenshot in Google Lens. Google is still developing this feature to allow users to access information with a right-click or long-press on the image in Chrome.
You can better understand the image's credibility using this background information feature. For instance, with this feature, you get to see the news articles pointing out that this image showing the staged moon landing was AI-generated.
Harnessing the Power of 'About this Image' Feature
We can explore a world of possibilities with Google's amazing image insight feature. Here are some ways how we can use this feature for expanded knowledge:
Quick fact-checking and verification
Assistance in research for students, giving related information, including articles, about the image
Visual inspiration and discovery of new styles for artists and designers
Enhanced Search Experience with 'About this Image'
By getting everything from image to insight, Google's 'About this Image' feature, users can gain a wealth of information available on the web. Leveraging advanced image recognition technology and curating data from various sources, it offers a comprehensive understanding of the images. Get ready to explore the feature, opening new possibilities to uncover the stories behind all the capitating visuals available online.
Get
in Touch
Contact AdLift for a 360-degree marketing plan