Podcasting 101: Tips for Incorporating Audio Content into Your Strategy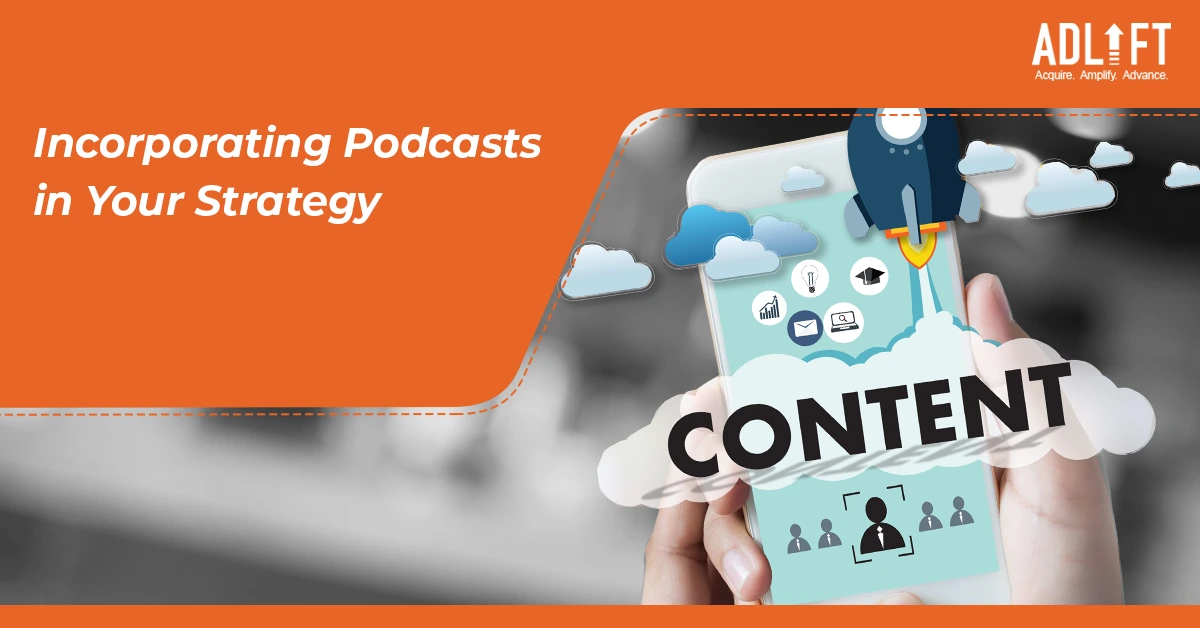 In today's digital age, businesses are always searching for innovative ways to reach their target audience. One of the best methods to do so is through different content marketing types. One of these popular content marketing types is podcasting, a growing industry that is becoming increasingly popular in the online space. With over 100 million people listening to podcasts in the United States alone, it is no wonder why more and more companies are starting to incorporate this form of audio content into their marketing strategy. In this article, we will discuss some of the top tips for incorporating this type of content marketing into your business strategy.
What is a Podcast?
Before we delve into its merits and pointers regarding its integration into your business approach, necessitates an initial definition. Podcasting is a type of content marketing that embodies a kind of audio content, which can be retrieved and enjoyed at the audience's discretion. It resembles a radio broadcast, however, with greater leeway regarding its themes and configuration. Podcasts comprise a gamut of topics, ranging from current affairs and politics to sports and amusement, and everything in between.
Benefits of Podcasting For Businesses
Now that we understand what a podcast is, let's explore some of the benefits that come with incorporating this type of content marketing into your marketing strategy.
Increased reach
Podcasting can help you reach a wider audience. With more than 100 million podcast listeners in the United States alone, there is no doubt that podcasting has a vast reach. This type of content marketing can help you connect with your audience on a personal level, which can translate into better engagement and increased brand loyalty.
Better engagement
Podcasting can help you engage with your audience in a more meaningful way. By creating audio content that resonates with your listeners, you can build a loyal following and increase brand awareness. Podcasts can also provide a more personalized touch, as listeners can hear your voice and connect with you on a more human level.
Improved SEO
Podcasting can help improve your website's SEO. By incorporating this type of content marketing into your website, you can increase the time spent on your site, which can signal to search engines that your site is providing valuable content. This can lead to better search engine rankings and increased visibility in search results.
Cost-effective
Podcasting is a relatively low-cost form of content creation. Compared to other forms of media, such as video, podcasting requires minimal equipment and can be produced with a smaller team. This makes it a cost-effective type of content marketing and reach your target audience.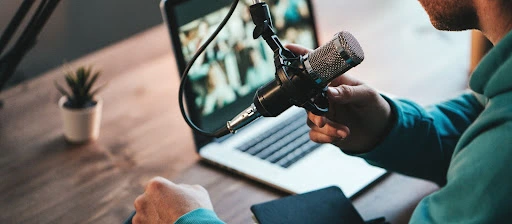 Tips For Incorporating Audio Content In Your Strategy
Now that we have explored some of the benefits of podcasting, let's dive into some tips for incorporating this form of audio content into your business strategy.
Determine your audience
Before you start creating your podcast, it's important to determine your target audience. What topics are they interested in? What type of content resonates with them? By understanding your audience, you can create content that is relevant and engaging.
Create a content plan
Once you have determined your audience, it's time to create a content plan. This should include a list of potential topics, guests, and formats. Having a content plan will help you stay organized and ensure that you are consistently producing high-quality content.
Invest in quality equipment
While podcasting is a relatively low-cost form of content creation, it's important to invest in quality equipment. This includes a high-quality microphone, recording software, and editing tools. By investing in quality equipment, you can ensure that your podcast sounds professional and engaging.
Promote your podcast
Once you have created your podcast, it's important to promote it. Share it on social media, include it in your email marketing campaigns, and promote it on your website. Make sure to provide your listeners with an easy way to subscribe to your podcast, so they can stay up-to-date with your latest episodes.
Engage with your audience
Engaging with your audience is key to building a loyal following. Respond to comments and questions on social media, ask for feedback on your podcast, and incorporate listener suggestions into future episodes. By engaging with your audience, you can build a community around your podcast and increase brand loyalty.
Be consistent
Consistency is key when it comes to podcasting. Make sure to release episodes on a regular schedule, whether it's weekly, bi-weekly, or monthly. This will help your listeners know when to expect new content and keep them coming back for more.
Collaborate with guests
Collaborating with guests can help you expand your reach and provide your listeners with new perspectives. Consider inviting guests who are experts in your industry or who can offer unique insights into your topic. This can help you create engaging and informative content that resonates with your listeners.
Analyze your results
Finally, it's important to analyze your results to see how your podcast is performing. Use analytics tools to track your downloads, subscriber growth, and engagement rates. Use this data to make informed decisions about your content and improve your podcast over time.
Conclusion
Podcasting is a powerful tool that businesses can use to reach their target audience in a unique and engaging way. By following the tips outlined in this article, you can incorporate podcasting into your business strategy and start reaping the benefits. Remember to determine your audience, create a content plan, invest in quality equipment, promote your podcast, engage with your audience, be consistent, collaborate with guests, and analyze your results. With these tips, you can create a successful podcast that helps you achieve your business goals.
Get
in Touch
Contact AdLift for a 360-degree marketing plan