Role of Content in Digital Marketing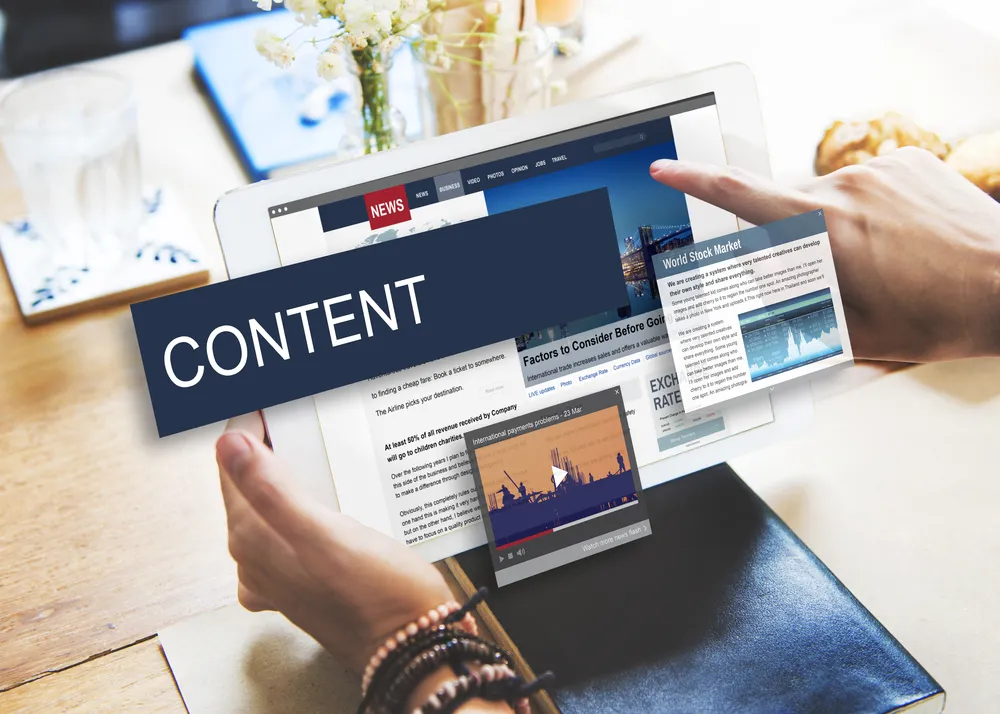 Today, the internet is an integrated part of everyone's life. It is essentially a medium of mass media.
Frankly, there is hardly anything that cannot leverage the reach of the internet. In the wake of this, digital marketing has grown exponentially for more than a decade now. With the penetration of internet across all demographics; organizations across different domains are leveraging the reach of the internet for marketing gains.
Digital marketing offers a much higher ROI since the reach is far more than any other medium. According to a report published by GlobalWebIndex in 2017, an average person spends 6 hours and 30 minutes on the Internet every day, accounting for ~60% of media time spent. The data is proof that digital media consumption is rising, and on-demand content is the next big thing on the internet.
Where Does Content Fit?
Content is the lifeline of the internet and the heartbeat of any successful digital marketing campaign. Arguably, everything on the internet is in some form of 'content' – blogs, articles, images, videos, podcasts and more.
The advent of content on the internet has indeed led to massive opportunities for brands.
Everything a potential customer searches on the internet will be returned by some form of – 'content'. An article about a product, a review of a service, an ad copy and even a social media post and comments that follow them – all of them are 'content'.
Reasons Why Content is Important in Digital Marketing
Content forms the backbone of any digital campaign. It is the lifeline of the internet, and everyone consumes content despite not knowing that it's 'content'. Google shows exact results upon returning a search is because of highly optimized and relevant content. YouTube videos, tweets, articles including the comments that follow – everything is essentially 'content'.
Content strategy in a digital marketing campaign fulfils two significant objectives – SEO (ranking on SERP) and Thought Leadership (subject matter experts). Everything else is loosely a subset of these two.
Content enables content marketing to achieve rankings on SERP and drive thought leadership.
Search Engine Optimization (SEO)
SEO is one of the most critical factors that drives traffic to a website. Content and SEO always work in synergy to leverage a user's intent. Quality content will always be SEO friendly and meet certain parameters vis-à-vis readability, voice, paragraph, sentence structure and more.
Content helps rank a brand on SERPs – but only if it's marketed right!
Without quality content, the entire effort on SEO becomes redundant. Quality content works in synergy with SEO practices to help rank a brand on a certain set of keywords. Furthermore, the strategic use of keywords and seamless integration of them in an article is one of the most significant SERP ranking factors.
Another reason content is critical for SEO is that it's one of the best ways to get backlinks from high DA (Domain Authority) websites. However, only quality content pieces meeting a certain set of standard will get backlinks. If an article is well-researched and is easy to understand by masses – a social validation of sorts is achievable that helps in getting referring links from top TLDs.
Thought Leadership – Subject Matter Experts
Any marketing campaign seeks to inform people about the products and services. In digital marketing, the scenario is no different.
Thought leaders are the go-to people or brands in an industry where their expertise is often sought and rewarded.
Thought leadership is often an outcome of a solid content strategy. When a brand starts exposing their thought leaders or leverage others, they start the process of influencing potential consumers. It is the process where real faces talk to real customers to establish a sense of trust.
B2B and B2C Content
By publishing quality content – a brand effectively informs people about their products and services. If the content is pulled and published by third-party publishers, bloggers and thought leaders – social validation is achieved. Regardless of the industry, whether it is a B2B or a B2C setup, a thought leader will create a sense of trust by imparting accurate information to potential customers. A brand becoming a thought leader is critical for success in the respective industry. So much that, 96% of B2B buyers want content with more input from industry thought leaders. (Demand Gen Report, 2016)
On the other hand, for the B2C side of the business, thought leadership acts as a human face for a brand. Customers want to do business with a face, not with an entity. A survey by Nielsen reports that 'trusting the brand' was the most important factor in their purchase decision.
For instance, a travel company has a blog and consistently publishes quality content – providing insights and itinerary about holiday destinations. The more appropriate the content is, the more trust it creates in the eyes of the customers. It lets the consumers know that this brand has apt knowledge which will keep bringing them back.
Furthermore, content published by brands should be based on the potential buyer's persona. It is the only way to build trust through thought leadership. Informing the audience is critical for any brand, and content is the only route to reach there.
Conclusion
Content strategy is the foundation of any digital campaign. Penetrating through the psyche of potential consumers is critical for marketing success. Content makes use of accurate tonality, voice and ideas to impart the goals of a brand. Improving visibility of a brand on the internet is typically leveraged through relevant content.
In short, content helps in:
Fueling SEO practices to help attract more leads through search engines
Educating potential consumers about a brand's products and services
Get
in Touch
Contact AdLift for a 360-degree marketing plan