The Future is Here: Google's Search Labs Pioneering the Next Era of Search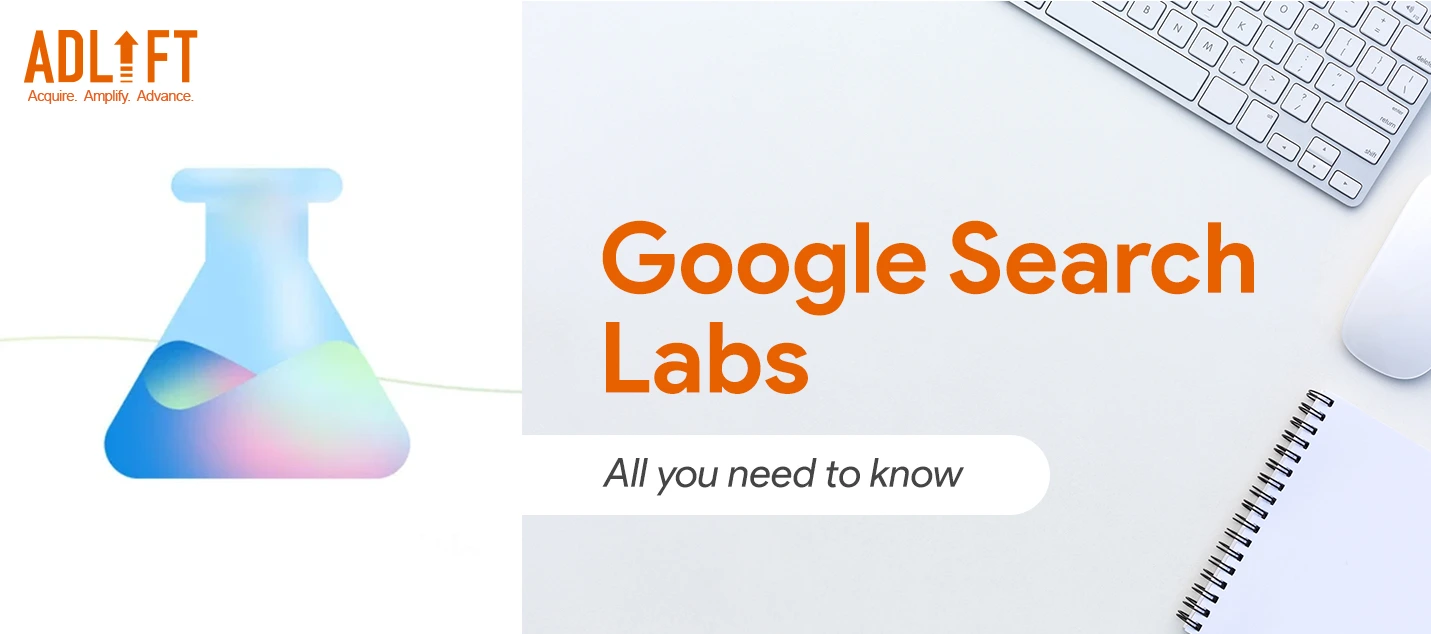 In its pursuit of enhancing user experience by providing relevant search results, Google has recently unveiled an exciting initiative called Search Labs. Leveraging the power of artificial intelligence (AI), Search Labs aspires to revolutionize the way we interact with the search engine and consequently discover information.
What are Search Labs?
Google Search Labs indicates Google's commitment to continually improving search capabilities by incorporating cutting-edge AI technologies. It basically serves as a testing ground for innovative search features that possess the potential to improve user satisfaction and deliver more personalized results.
With Google Search Labs, you can try out some early-stage experiments and share your insightful feedback directly with the teams working on them.
Limited-period Features
Presenting you with some exciting features of Search Labs. Do not miss out on the chance to try them firsthand!
Search Generative Experience
SGE is an innovative integration of generative AI within Google Search. This transformative search experience empowers you to effortlessly discover and comprehend information. With AI-generated overviews, pointers for further exploration, and ways to follow up naturally, searching becomes an intuitive journey of knowledge acquisition.
Code Tips
Now you can easily unlock the potential of large language models with Code Tips. It is a tool specially designed to enhance your coding speed and efficiency. You can ask how-to questions related to various programming languages like C, C++, Java, JavaScript, Python, Kotlin, TypeScript, etc., and receive valuable guidance to write code seamlessly.
Add to Sheets
With the remarkable feature of Add to Sheets, you can effortlessly incorporate search results into your spreadsheet and share them with friends and colleagues. This invaluable tool serves as a perfect research companion for planning a trip or keeping track of data that you have sourced from Search.
Google Search Labs represents a key step forward in the growth of search technology. By consistently exploring and experimenting with AI-driven innovations, Google aims to refine the search experience for billions of users worldwide. The insights gained from Search Labs will greatly contribute to the improvements in Google's search engine.
Google Search Labs Redefining Search Experience
Google's Search Labs represent the company's commitment to innovation. By leveraging the power of AI, Google continues to push the boundaries of search technology, making it more intuitive, personalized as well as efficient.
As Google continues to refine its search capabilities through Search Labs, users can look forward to an even more immersive search experience in the future.
Get
in Touch
Contact AdLift for a 360-degree marketing plan