Understanding SEMrush -features, benefits, and everything you should know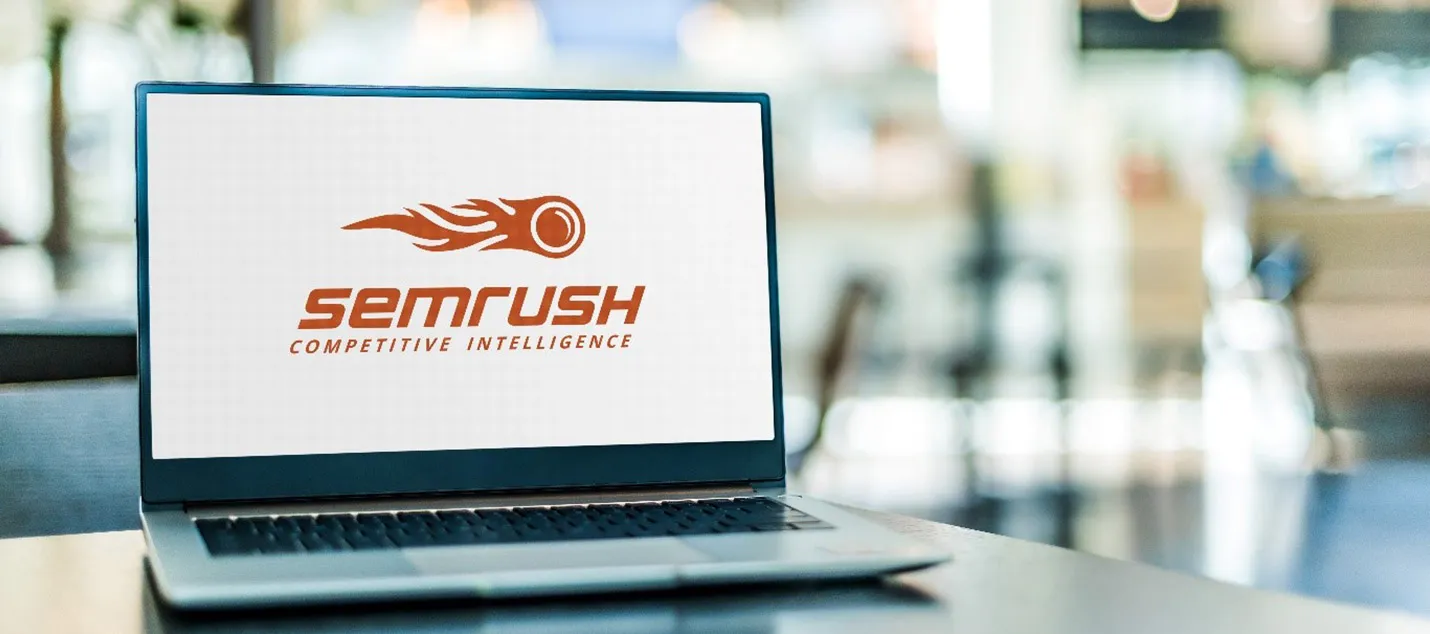 As a brand, we are always searching for ways to increase our website traffic and generate leads. One of the most common yet effective ways is to use Search Engine Optimization (SEO). Be it for your blog articles or search ad copies, SEO is one of the top digital marketing strategies which can boost your business ROI effectively.
In this article, we will discuss about SEMrush- what it means, what are its top features and what are the benefits of using the SEMrush software.
Meaning of SEMrush
To use SEO strategies smartly, one should use SEMrush. For those of you who do not know, SEMrush is a tool that helps digital marketing companies to run SEO campaigns. It also helps companies to run PPC (Pay Per Click), social media and content marketing campaigns.
SEMrush allows one to identify trends that are happening in your respective industry. It audits your on-page SEO and helps you to improve your brand's website pages. With the help of SEMrush, you can use SEO strategies and generate better leads. Moreover, SEMrush allows you to identify valuable keywords for your campaign. You can see which keywords your competitors are using and how they are ranking in the search engines.
How to use SEMrush?
SEMrush is a platform which is made for people who require assistance in digital marketing. If you are new to the digital space, you should definitely think about using SEMrush.
Here is how SEMrush software works:
So, SEMrush pulls out data, which, in turn, assists you to understand your website traffic as well as your competitor's website traffic. Now there are two main ways that SEMrush pulls data.
1. Search bar
The first way is when you type in a website's URL into the search bar, you will pull reports on that domain and see keyword selections. It helps you to research your competitor's websites. It also helps you to find valuable ways to compete with them.
2. Create a project
SEMrush projects gather data from outside their database. They analyse your website's visibility and help you to see how you compete with your competitors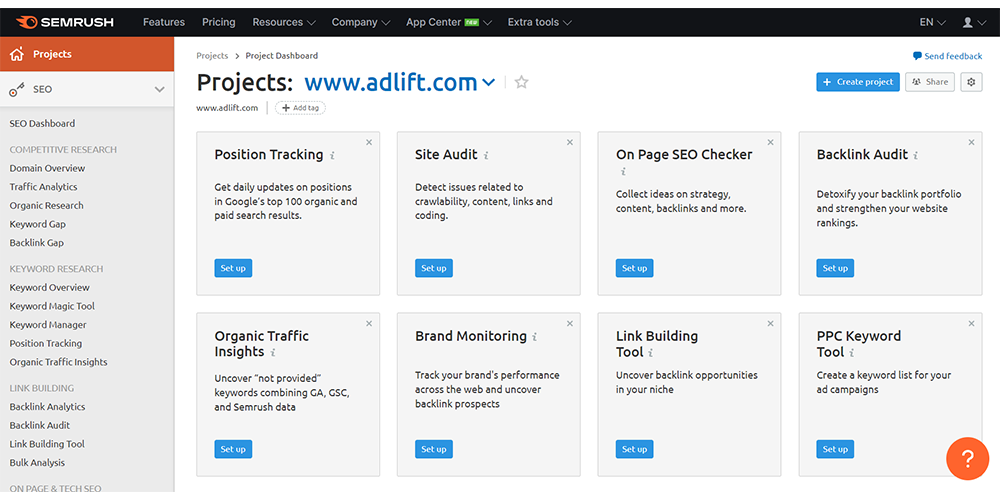 What are SEMrush toolkits?
In simple words, the SEMrush toolkits are a combination of different reports and tools that you can customize. This helps you to understand your campaign better. When you use a toolkit, you get access to a variety of reports and tools. Even though you will not need all the tools, you still have the option to customize your toolkit, which best fits your business.
The best way to figure out which toolkit to use is to ask these questions
What are your goals?
What do you wish to achieve with your SEO campaign?
Which tools will help you to achieve your goal?
Benefits of SEMrush
1. Helps you to understand your website's performance
Running an SEO campaign is a time-consuming process. It takes time to get results. Also, you often wonder if your strategy is working or not. With SEMrush, you get an insight into your campaign's performance. SEMrush tells you how your website is performing. You will get to know about the traffic your campaign is generating through organic and paid means. In simple words, you will get to know if there is an increase or decrease in your website's traffic. The best perk of using SEMrush is that it tells you how you are ranking with your keywords. Thus, you can easily optimize your campaign with better ranking keywords.
2. Helps you find valuable keywords
Running an SEO campaign is about selecting the right keywords. When your audience searches online, they use keywords to find what they are looking for. With SEMrush, you can find valuable keywords for your campaign. The software allows you to generate a list of valuable keywords which your brand can use. In a campaign, one uses long-tail keywords. These contain three or more words. This type of keyword is better for your SEO campaign because it drives more leads for your business.
3. Helps you to understand your competitor
When you run an SEO campaign, one of the key pillars of your strategy is to monitor your competitor. For example, there are a lot of brands and businesses that will use similar keywords. So, it is good to know which keywords are your competitors using. When you use SEMrush, you can learn what your competitors are doing with their SEO campaigns. This allows you to improve your SEO campaign, so you can perform well. As they say, the best way to learn it is to look at your competition. Focus on what keywords are successfully driving their site traffic. In simple words, SEMrush is a wonderful tool that helps you to understand your competition. In turn, you can create better strategies.
4. Helps you to maintain existing traffic
While running a campaign, you obtain traffic. It is important to maintain consistent traffic on your website. It is important to keep your leads engaged and interested in your page. SEMrush allows you to track locations, monitor keyword positions, connect with Google analytics. In short, this all-in-one platform keeps your existing traffic happy. The biggest advantage of SEMrush is that it has all the tools which can keep your existing traffic satisfied and at the same time, it allows you to attract new traffic to your page.
5. Helps you to earn valuable backlinks
A backlink is an integral part of your online presence. You get these links from authority sites. They help you to improve the authority and trust of your website. When you get backlinks, you should earn them from credible, authoritative sites. You gain the trust of google when you earn backlinks from established sites that are trusted by audiences. The benefit of using SEMrush is that you can earn more valuable backlinks with SEMrush.
It allows you to earn backlinks if you still have not got them from an authority site. Another benefit of using SEMrush is that it helps you to see what backlinks your competitors are using. This can help you to improve and create a better strategy for your business.
At AdLift, we offer SEO strategy, SEM strategy, content marketing, social media marketing and paid media strategy services. Contact us to amplify your brand's online presence.
Get
in Touch
Contact AdLift for a 360-degree marketing plan