6 Benefits of Using Google Local Services Ads for Your Business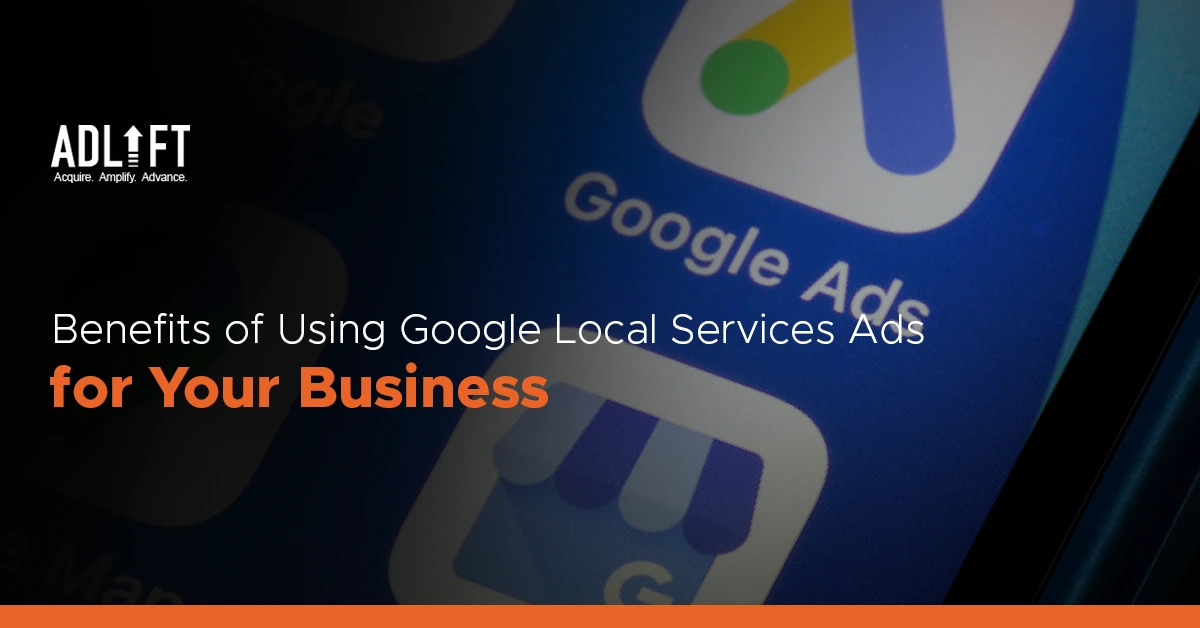 In the digital age, online advertising is vital for business success. Google Local Services Ads (LSAs) are a powerful tool for reaching local customers and promoting services. This blog post will explore the benefits of Google Local Services and how they enhance marketing efforts. Google Local Services Ads boost business visibility, attract qualified leads, and maximize online presence. By leveraging LSAs, businesses can increase their chances of success in capturing the attention of local customers. Stay tuned to discover the transformative impact of Google Local Services Ads on your marketing strategy and business growth.
Enhanced Local Visibility
One of the primary benefits of Google Local Services Ads is their ability to improve your business's local visibility. Google Local Services Ads appear at the top of Google search results, above the traditional pay-per-click (PPC) ads and organic search results. By securing this prominent position, LSAs increase your chances of being seen by potential customers in your service area, making it easier for them to find and contact your business.
Increased Trust and Credibility
Google Local Services Ads are crucial in establishing trust and credibility with your target audience. To qualify for these ads, businesses must undergo a thorough screening process, including background checks and verification of licenses and insurance. The verification badge displayed on your ad instils confidence in potential customers, assuring them of your business's reputation and trustworthiness. By displaying this badge, Google Local Services Ads build a positive perception of your business, increase customer trust, and drive more conversions. Leverage the power of these ads to showcase your credibility and attract loyal customers to your business.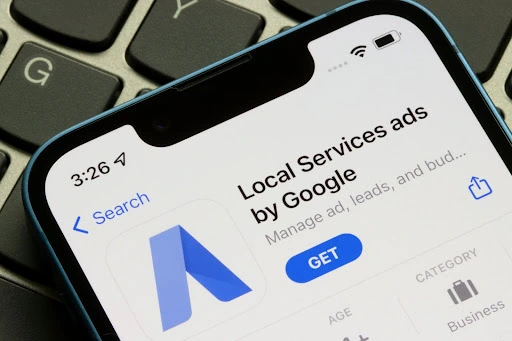 Pay for Qualified Leads
With Local Ads, you only pay for qualified leads. Unlike traditional PPC advertising, where you pay per click, Google Local Services Ads operate on a pay-per-lead basis. You are charged only when a customer contacts you directly through the ad, such as by calling your business or sending a message. This cost-effective approach ensures that you invest your advertising budget wisely and generate tangible results.
Mobile-Friendly Advertising
In today's mobile-driven world, Local Ads are created to cater to the increasing number of users searching for services on their smartphones. LSAs prominently appear on mobile devices, making it convenient for potential customers to reach out to your business with a tap or a call. By utilizing LSAs, you can effectively target and capture mobile users actively seeking services like yours.
Reviews and Ratings
Online reviews play a critical role in the decision-making process of potential customers. Google Local Services Ads prominently display your business's star rating and customer reviews, allowing users to make informed choices from the search results page. Positive reviews and high ratings can significantly boost your credibility and increase the likelihood of customers choosing your services over your competitors.
Easy Lead Management
Local Ads provides a user-friendly interface for managing your leads. You can conveniently access, and track leads through the Local Services Ads dashboard. This feature allows you to respond promptly to inquiries, manage appointments, and keep track of your advertising performance, enabling you to optimize your campaigns and maximize your ROI.
Conclusion
Google Local Services Ads, also known as  Local Ads, offer numerous business advantages. These ads can significantly enhance local visibility, establish credibility, provide cost-effective advertising, and simplify lead management. By incorporating Local Ads into your marketing strategy, you can effectively connect with potential customers in your service area. These targeted and trusted online advertisements offer a results-driven approach to growing your business. Take advantage of the power of Google Local Services and leverage their benefits to maximize your reach, increase customer engagement, and drive business growth.
Get
in Touch
Contact AdLift for a 360-degree marketing plan