SEM in Digital Marketing: A Comprehensive Guide for Beginners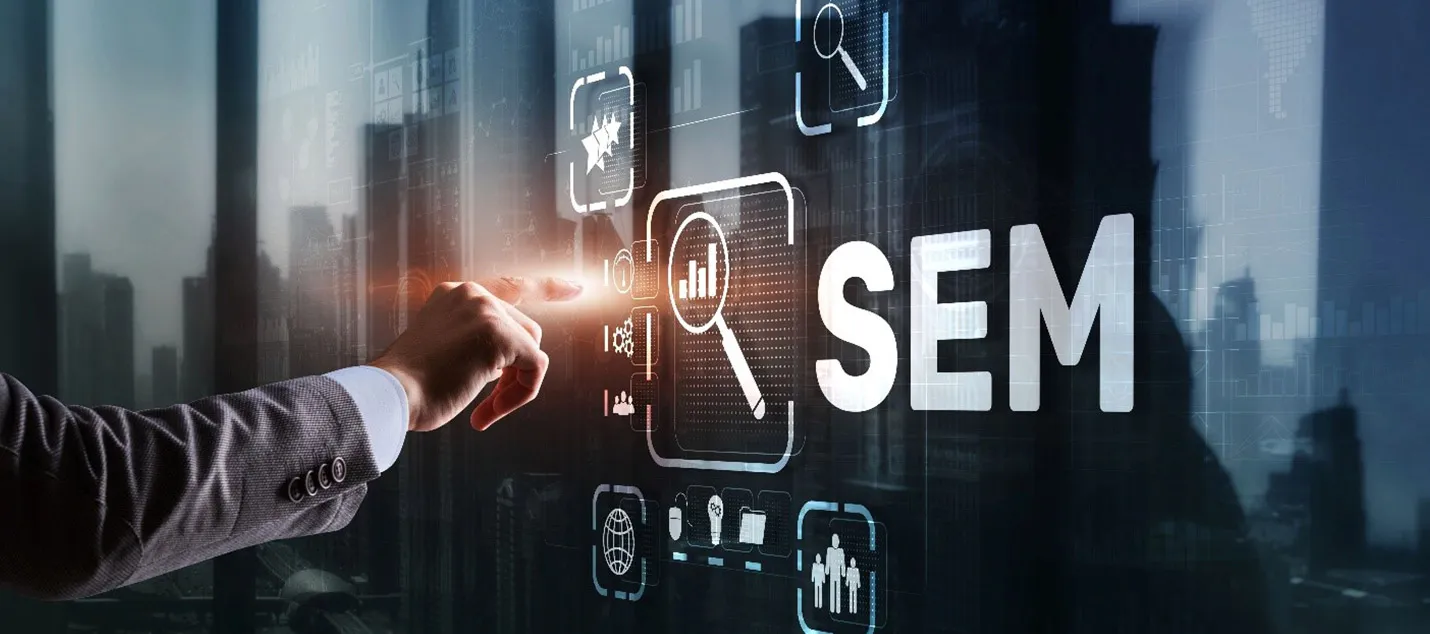 What is the first thing you will do if the thought of buying a little black dress pops into your mind? If you are like most people, you will head straight for your smartphone and look for it online on Google.
But how long will your search be?
If you are searching the dress for a party that you are eager to go to, the search will last less than a minute before you click through the first beautiful little black dress you see.
This is where businesses use SEM marketing to get their products and services on top of the page where people can find them easily. While it may sound like just another tactic to increase visibility, let us tell you that SEM is a bit complicated.
Not to worry, as we have created this comprehensive guide to dive deep into the details of SEM in digital marketing. Let us jump in right away!
What is Search Engine Marketing (SEM)?
SEM marketing is a paid marketing technique used to ensure that a business's products and services show at the top of search engine result pages (SERPs).
Confused about what does that look like?
Let us talk about the earlier example – a person searching for a little black dress heads to Google and types 'little black dress'.
When the search results appear, Amazon may have the highest organic spot, but the ad for Myntra may show up above Amazon because they paid for that ad spot. It is for this reason that we say SEM marketing is powerful.
Besides, it is not just limited to Google. Brands can use SEM on Amazon, Pinterest, YouTube.
How is SEM different from SEO?
This is one of the most asked questions. Let us clear the confusion for the last time.
SEO and SEM are techniques to increase visibility and traffic for your brand. While SEO helps build an online presence by the organic ranking of content in search engines, SEM does the same by paying for ads.
SEM marketing is expensive, but it also offers quick results to help you surpass your competitors. Sounds confusing?
The primary thing to remember is that SEM uses paid advertising, and SEO is focused on building traffic organically.
Why Do Businesses Use SEM?
Needless to say, SEM in digital marketing is popular because of its effectiveness. It provides several benefits to businesses.
1. Provides High-Quality Leads
SEM in digital marketing is an amazing technique to grow your business. It allows you to effectively and quickly reach the audience that is highly likely to convert once they click your ads.
This is because they are already searching for what you offer. The users only need to find where to make a purchase. SEM lets you appear on top of the results page and puts high-intent prospects at your fingertips.
2. Allows Precise Targeting 
SEM in digital marketing allows you to reach a highly-defined market. If you already have a specific customer set in mind, SEM can help you reach them with targeted ads.
Breaking through organic content is an exhausting and long road, and it is even more difficult when if you are in a saturated industry. SEM brings your business to the forefront and increases web visits.
3. Easy Monitoring 
Another advantage of SEM marketing is that it is fairly easy to monitor how much you are spending on the ads and the return on investment generated.
This is especially beneficial for smaller businesses with limited budgets.
Different Types of Search Engine Marketing
Search engine marketing is categorized into three types. It includes SEO, paid submission and search engine advertising.
1. Search Engine Optimization 
Search engine optimization can be understood as the process of improving your website to increase visibility, leading to conversions.
The primary thing about SEO is that it involves organic ranking. This means that you do not need to pay to get a ranking. Instead, it involves optimizing your content so that search engines show it on top of the page.
2. Search Engine Advertising 
While SEO means organically boosting a website's ranking on the SERPs, search engine advertising involves paying search engines so that the ad appears on top of the results page.
Usually, search engine ads appear on top of SERPs above the organic results. These ads appear as 'Ad' when they show up on the results page.
3. Paid Submission 
Paid submission involves listing a company's information to paid online directories. These directories have editors to review submissions manually. After approval, these submissions are permanently listed. This increases a company's online citation, affecting its visibility in search engines.
Are There Any Downsides to Search Engine Marketing?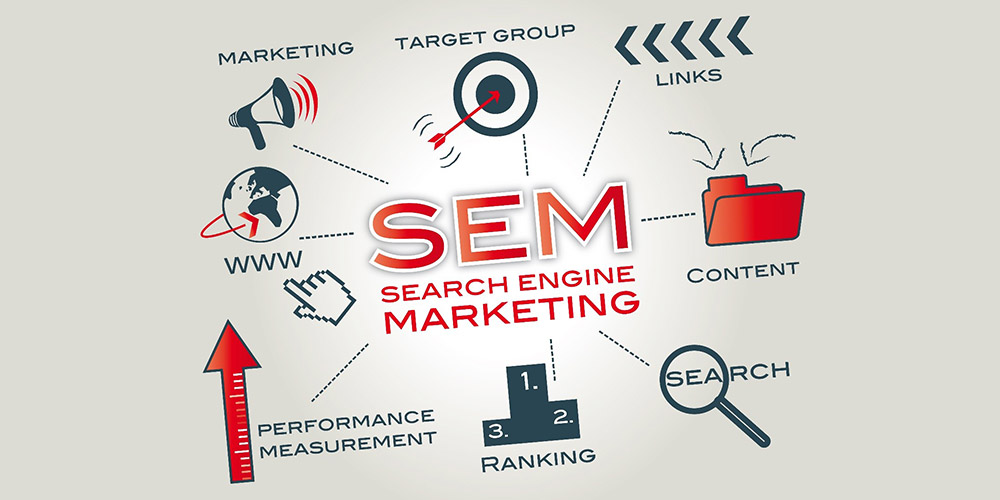 Now that you are aware of the benefits of SEM marketing, take a look at its disadvantages too.
1. Increased Competition
Looking at the benefits of SEM marketing, most companies started using it tremendously. This resulted in increased competition on specific keywords, which brings us to the next point.
2. High Costs
Businesses have to increase their budget to win the keyword competition. As a result, SEM can sometimes become expensive.
3. Fluctuating Return on Investment 
Bidding is not as easy as it sounds. Initially, businesses are not aware of what their bid should be, leading to a fluctuating return on investment.
4. Ad Blockers
Ad blockers are inevitable. If a user has installed ad blockers to limit seeing ads, it leads to loss of impression.
Final Thoughts
In the crowded world of marketing, it is challenging to stand out using traditional advertising techniques. In fact, all businesses should consider SEM marketing to stand out from the crowd.
Also, it is evident that the benefits of SEM in digital marketing outdo the disadvantages. However, you may still need some professional help to get started. In that case, you can connect with AdLift, a premium digital marketing agency having more than a decade of experience in paid advertising.
If you want your business to rank higher in search engines organically, AdLift can also help you with SEO and content marketing.
We hope this helped enhance your knowledge of search engine marketing.
Get
in Touch
Contact AdLift for a 360-degree marketing plan