Grow Your Website Traffic with Infographics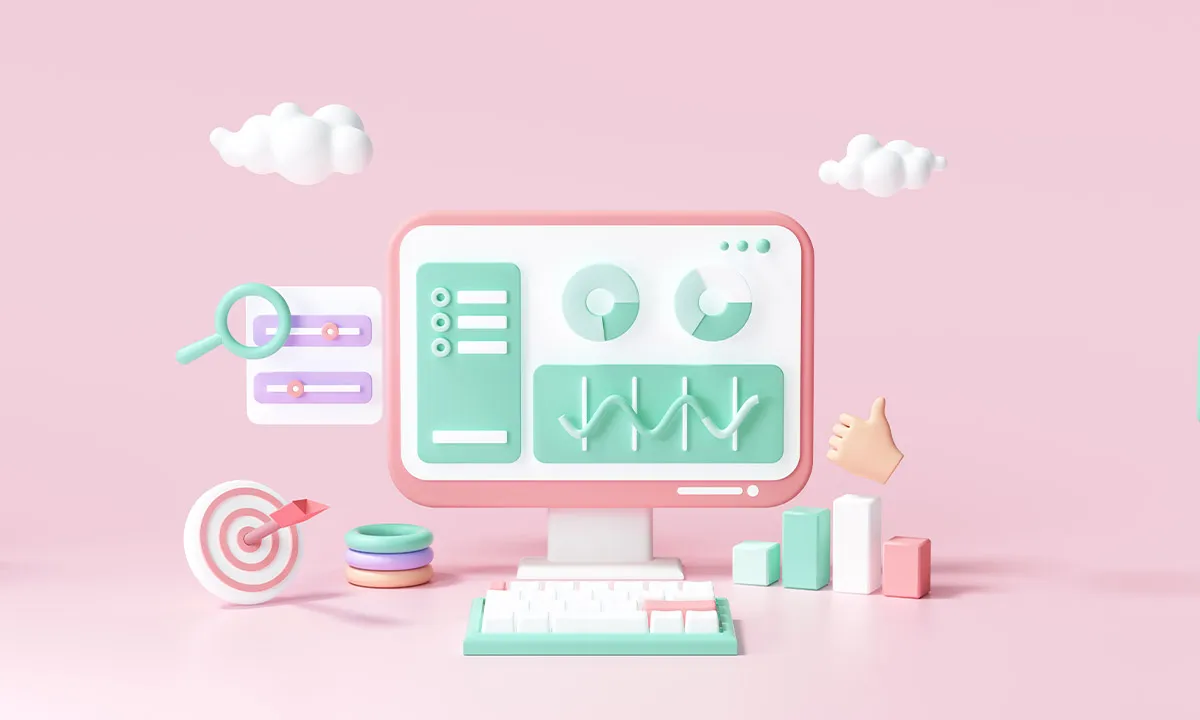 What are Infographics?
Today infographics have become one of the most effective marketing tools to boost audience engagement. A human brain can grasp visual content 60,000 times quicker than text content. Hence, it becomes obvious for marketers to capture user's attention with simple yet conceptual infographics.
According to Unbounce stats, there is an increase of 800% in the number of people searching for infographics in the last two years. Below are the stats to prove this fact: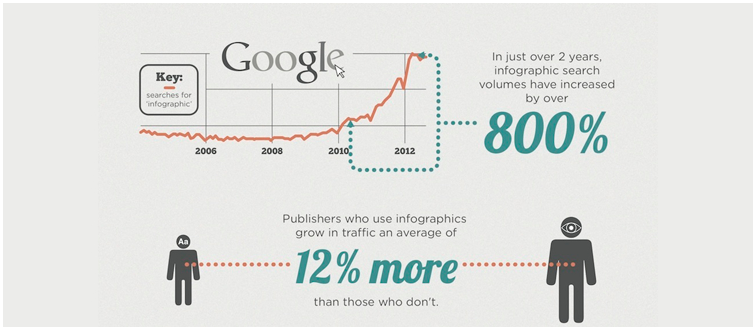 Source: Unbounce
Unlike images, infographics are the visual expression of information. They are an excellent tool to display complex content in a more understandable manner to people.
Why do we use Infographics?
Infographics are way too popular these days and there are many reasons for their increasing popularity. Some of them are as follows:
Infographics make data easy to understand
Help in getting lead for your business
With infographics, you can present a large amount of information in a compact format
Transfer information quickly and conveniently
Help in attracting new visitors to the site
Promote brand awareness of your business
Checklist for a Good Infographic
A bad infographic is dangerous while a good infographic can double your business revenue or more. Here we have enlisted a few characteristics of a good infographic:
List down possible infographics topics
Take notice of the infographic headlines you use
A good infographic should have a unique story that must be able to connect with the readers
Use authentic or verifiable sources in your infographic to generate trust with the readers
An infographic must lead to some solution in the end
Use graphs and charts in the infographic to make it appealing
How to create a useful and appealing infographic to attract new visitors?
Do research on the right topic for your infographic. Research for the facts and figures your audience is interested in. For example, we have created an infographic for one of our clients "Liftoff", a Mobile App Marketing and Acquisition Company of the United States. Their major intent was to inform readers about post-install events which can drive conversions for them and improve ROI.
Get your focus on the headlines of your infographic – most people who land up to your infographic read headlines and then decide whether to continue with the rest or not. Try to add keywords in your headings.
Create an engaging story with memorable characters. Characters in your infographic story prove to be quite effective to connect with the emotions of your audience.
Share your infographic on social media or submit to different platforms.
Use SEO tips and tricks to promote it.
Benefits of a Good Infographic
Few added benefits of having infographics are:
Keep visitors on your website page to improve bounce rate, When a user landed on your page and look upon your infographic, it is important that they stay engaged for a while. This increased time helps in reducing the bounce rate of your website.
A well-designed infographic can be shared among various social media platforms; thus, bringing more visitors to your website.
Below are some of the Infographics we have created at AdLift for our clients to boost their traffic unexpectedly high.

Parkway Hospitals Singapore
Conclusion
A creative and engaging infographic plays a vital role in enhancing your website traffic. This is the reason that most of the successful companies are trying their best to incorporate exciting infographics on their website. Moreover, now that you are also aware of how to create the best infographics in the industry, it is time that you should implement these tips and double your traffic today.
Get
in Touch
Contact AdLift for a 360-degree marketing plan