New Year, New Google Core Update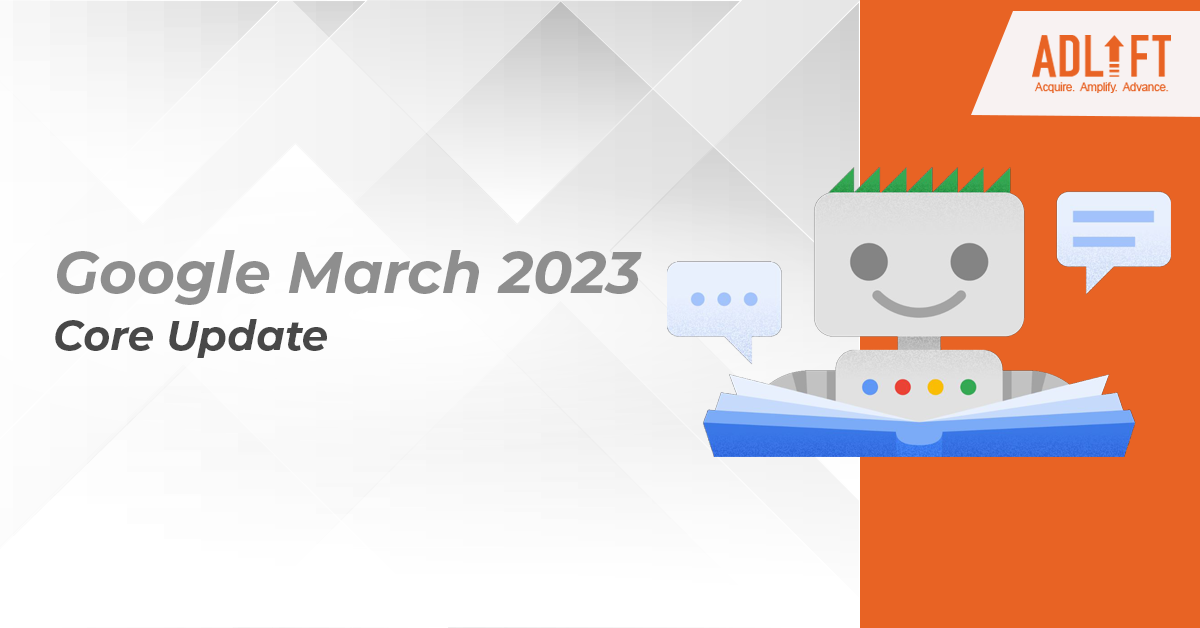 Google has come out with its first Core Update of 2023.
The March 2023 broad core update is here and may take up to 2 weeks to complete. This is the first broad core update since the September 2022 update.
Now, we already know that core algorithm updates can have significant implications on search rankings, so staying informed is essential. Although Google's ranking release history page will only be updated once the rollout is complete, let's talk about what can be expected from this new update.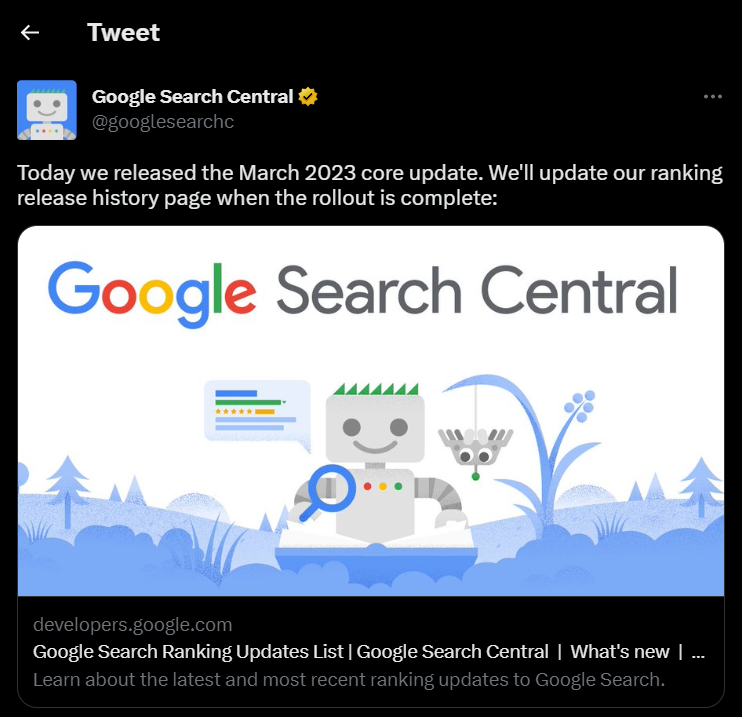 March 2023 Core Update
None of us are strangers to Google's algorithm updates, releasing modifications on a regular basis to improve its understanding and ranking of content. The search engine's goal, with its many updates, has always been to provide more relevant, high-quality search results for its users.
Google's updates often bring changes to how it evaluates and ranks websites, which means all SEO specialists and website owners must stay informed and modify their techniques if they wish to keep ranking on the SERP pages.
While we don't know much about the March 2023 core upgrade, we can make some conclusions based on previous versions.
Timing is of the Essence: The consequences of core algorithm upgrades do not appear immediately. Google's crawlers can take days or weeks to index and review the web.
Keep an Eye on the Figures: Keep an eye on your website's organic search traffic and keyword ranks since these metrics will allow you to assess the impact of the change and discover potential areas for improvement.
Quality Reigns Supreme: The purpose of these updates is for Google to provide improved search results. This entails regularly producing helpful content that is customized to the needs of your target audience.
The Devil's in the Details: The technical characteristics of your site, including speed, mobile friendliness, appropriate indexing, etc., play a significant influence in deciding your overall score. Give them the respect they deserve.
Google's March 2023 core algorithm update serves as a strong reminder that SEO specialists and website owners must always be on their toes in order to keep a competitive advantage. You can help keep your site in Google's good graces by staying updated, monitoring metrics, focusing on quality content, and optimizing technical issues.
Since these modifications are intended to improve the user search experience, AdLift's SEO experts recommend that you always prioritize the needs of your audience and seek to create value through your content.
Get
in Touch
Contact AdLift for a 360-degree marketing plan